SPOILERS ALERT
Jeena Isi Ka Naam Hai
? May be. But is this a film? Not by a long shot.
Jeena Isi Ka Naam Hai
is more an endurance test, a lumbering mess that wanders all over the place both literally and figuratively, hobbling along in no particular direction. That it gets nowhere is no surprise. About the only thing that stands out in
Jeena Isi Ka Naam Hai
is its punishing length. It's a 170-minute script-less blunder into which director Keshav Panneriy packs everything that he knows about India and the world. So there's discrimination against the girl child, a forced marriage, the rich-poor divide, puppy love, heartbreak, domestic violence, the looming threat of female foeticide, social activism, talk of women's empowerment, racism and the war in West Asia. For good measure, the film also throws in some patchy Urdu poetry. The list goes on but you certainly won't go
wah wah
.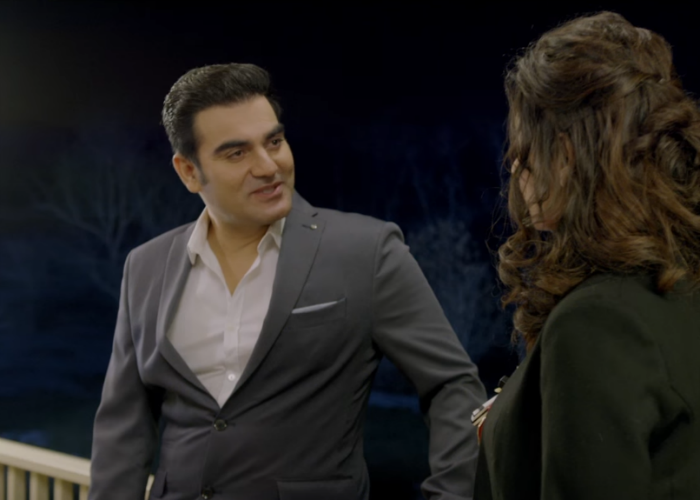 The film doesn't tire. The audience does.
Jeena Isi Ka Naam Hai is filmmaking by the numbers
. Again, quite literally. When the female protagonist arrives in Mumbai on the run from a small town in Rajasthan, a tea-stall boy offers her cutting chai. She orders a full cup instead. I don't have cups, so have two glasses of cutting chai, the boy suggests helpfully. This film does something similar to the audience but on a numbingly magnified scale - it offers glimpses of life one cutting chai at a time, each glass less stimulating than the previous one.
If there is anything in
Jeena Isi Ka Naam Hai
that is worse than the scrappy screenplay, it is the sloppy acting. One half of the unruly cast shrieks and hollers in the hope of being heard above the din; the other gropes about in the dark to figure out what they are supposed to be up to in this monumental mess of a movie.
The central figure is a girl who is treated like dirt by her factory-worker father, like a doormat by her brutal husband and like a pushover by everybody else. That is until she decides that she's had enough. But by that point in the film the audience is yawning away to glory, if not exactly dozing off. Actually, the latter possibility is rather low given the film's ear-splitting background score, which is in perpetual assault mode.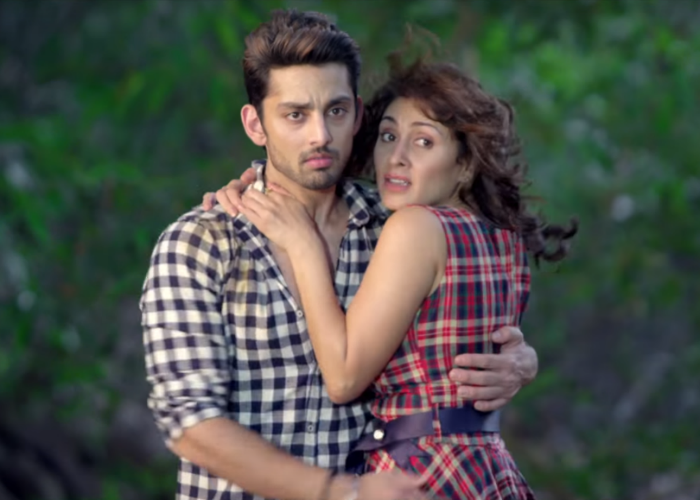 Notwithstanding all the misfortunes that life hurls at the all-suffering lady, she makes an excruciatingly long journey without running out of breath and collapsing. She travels from Udaipur to Mumbai and from thence to the Big Apple. Focused on making it big come what may, she also makes a miraculous leap from the seedy, cramped office of Mumbai's 'Mayanagari' magazine to the swanky newsroom of 'The Manhattan Times' without breaking a sweat.
Her name is Alia Patrick (Manjari Fadnis). She is a single mom, poet, journalist, war correspondent, social worker and fierce women's libber. She lurches from one crisis to another, none of them of her own making. While she is warding off the pitfalls in her way, she finds the time to sign her divorce papers on the bonnet of her estranged husband's car between administering polio drops to kids in a village somewhere in Rajasthan.
It is not that everybody in her immediate environs is out to run Alia to the ground. Lovelorn college mate Alex (Himansh Kohli), royal household maid and over-earnest pep-talker Lakshmi (
Supriya Pathak
), loquacious Urdu poet-editor and guardian angel Shaukat Ali Mirza "Karachiwale" (Prem Chopra) and altruistic NRI entrepreneur and silent admirer Aditya Kapoor (
Arbaaz Khan
) do their very best to help her stay on her feet. But no matter how noble their intentions are, their acts of goodness are always laughably silly.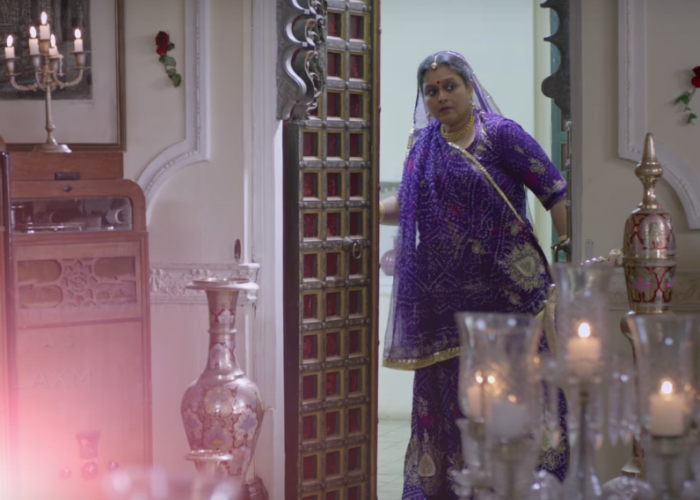 Alia's bete noire is a wayward, misogynistic prince, Vikram Pratap Singh (Ashutosh Rana). He becomes the trigger for her determined flight towards a life less ordinary. We are told by the royal scion's stepmom (Rati Agnihotri) that he is interested only in power and paisa. He has no time for pyaar.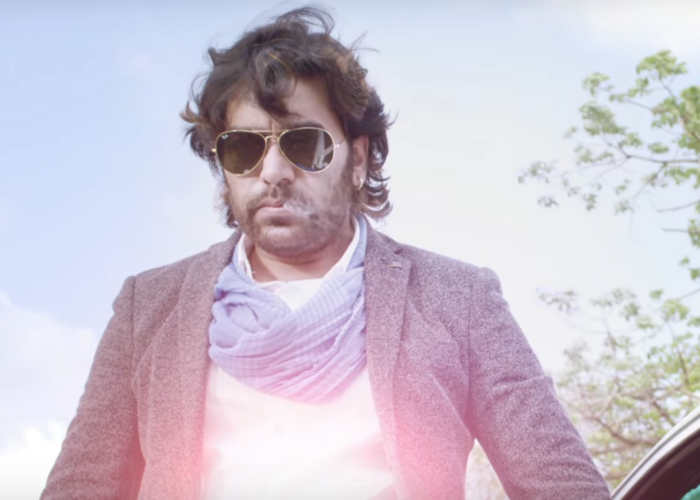 The gutsy, strong-willed royal maid, whose support, among other things, emboldens a docile village woman (in an unintentionally funny scene) to slap her abusive husband into submission, eggs Alia on to take control of her life when her unborn child is threatened with extermination.
Jeena Isi Ka Naam Hai
is vapid, vacuous fare. It has no ups, only hiccups. As the tale unfolds, the sequences get longer and longer and common sense becomes scarcer and scarcer. The dialogue is cringe-worthily stilted and the actors, as has already been noted, spare no effort to make the lines sound even worse than they are on paper.
Watch the trailer of
Jeena Isi Ka Naam Hai
:
Jeena Isi Ka Naam Hai
revels in giving logic a wide berth. When a character inside a car asks the driver to stop, the vehicle comes to a halt only in the next shot. Untidy editing, of course. And when a young couple's relationship runs into rough weather, it begins to snow in what is supposed to be Udaipur - yes, Udaipur - and the girl, donning a high hemline, emerges in the next scene standing before a church (that certainly isn't in Udaipur) surrounded by a carpet of white.
One of the girl's well-wishers advises her to brace herself for a '
lambi ladaai
'. The film is indeed both
lambi
and a
ladaai
. If there is anything at all that draws you to
Jeena Isi Ka Naam Hai
, be prepared for a gruelling time. The film will rob you of three hours of your life and give you absolutely nothing back in return.