SPOILERS AHEAD
One cannot but approach a Hindi film with physically challenged characters with a degree of trepidation, knowing how messy it can be. In addition,
Kaabil
also happens to be a Sanjay Gupta film. So the audience is inevitably drawn into a guessing game regarding the foreign films that the plot has been sourced from. On both counts, a sensitive viewer will find much to carp over. For one, it just doesn't sound right when two visually impaired characters who seem completely at ease with themselves and what they have done with their lives harp on darkness and lack of fulfilment.
The hero Rohan Bhatnagar (Hrithik Roshan) is a successful dubbing artiste with a flair for mimicry. The heroine Supriya Sharma (Yami Gautam) is an accomplished pianist who works with an NGO.
Why must they, then, wallow in self-pity?
Ek andhera doosre andhare ko roshan nahin kar sakta
, says Supriya the first time she meets Rohan.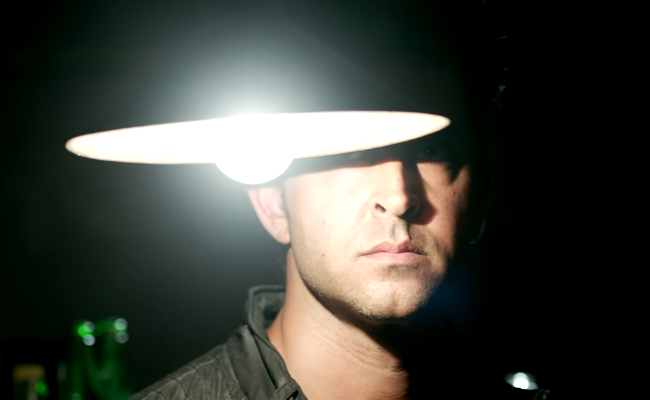 A little later in
Kaabil
, Rohan tells a policeman who hasn't done his duty:
Hamare duniya se zyada andhera toh aapke law mein hain
. We get the point all right, but the analogy is out of place in a film that wants to assert that there is no disparity between those that can see and those that cannot.
There's worse. One of the villains thinks he is being funny when he quips: "
Pyaar andha hota hai suna tha par andhon ko pyaar hota hai yeh nahin suna tha
." Come on, let's get real.
If you can keep yourself from being put off by these irritants and cut the screenplay some slack, you might actually find yourself being gripped by the drama of a challenged protagonist going hell for leather when a bunch of baddies tear his life apart.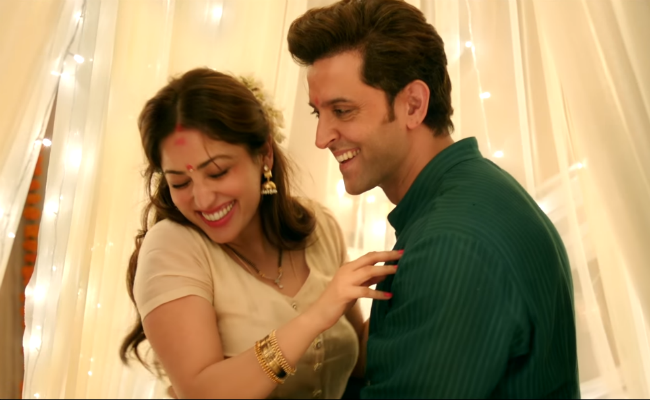 Hrithik Roshan delivers a convincing enough performance as a man who cannot see but whose faculties of smell and hearing are so phenomenally pronounced that he can don the garb of an infallible terminator without having to be a superhero blessed with special powers.
Yami Gautam provides the perfect foil to Hrithik, while Ronit Roy as the principal villain and Narendra Jha as a compromised police officer pull their weight just enough to make a difference.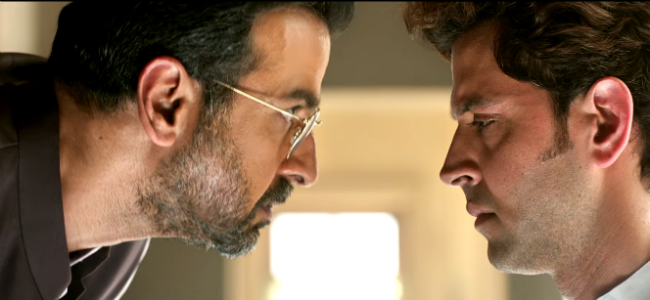 In the opening scene of
Kaabil
, we see Rohan preparing to leave for a date with a girl he has never met.
On the way, he runs into a neighbourhood kid whose bicycle is out of whack. Rohan steps in, repairs the bike, and even rides it a few meters to ensure that all is fine with it.
The kid asks: How do you manage to ride a bicycle? Faith and confidence is all you need, Rohan replies.
One isn't sure if it is faith and confidence or just recklessness that leads the hero to address the heroine as 'Su' even before they are halfway through their ice-breaking conversation at a cafe.
As the duo leaves the eatery, a drifter named Amit Shellar (Rohit Roy) and his drinking mate Wasim (Shahidur Rahman), cast an evil eye on Supriya, telegraphing what lies ahead for the sightless couple.
Next scene: Supriya and Rohan hit the dance floor together, feeling their way around for a while before getting into full swing.
By the time the dance is over, they have figured out that they are made for each other despite the fact that neither is too keen to get hitched.
But they do get hitched, but before they can settle into happy domesticity, Amit and Wasim strike. Amit has an elder brother (Ronit Roy) who is a smarmy corporator with two corrupt policemen on his payrolls.
So Rohan's pleas to the police fall on deaf ears and the two cops working on the case, Amol Chaubey (Narendra Jha) and Pravin Nalawade (Girish Kulkarni), only drag their feet as Rohan and his violated wife seek justice.
Left with no option but to take the law in his own hands, Rohan, in the penultimate pre-interval scene, lays his cards on the table, clearly spelling out what he has in store for the villains and the truant cops.
The second half is, therefore, predictable, but each murderous sortie that the revenge-seeker undertakes against the men who have ruined his life is staged with enough flair to keep the audience glued to the screen.
Some of the action seems far-fetched and the way Rohan uses his ability to mimic voices in order to create disarray among the cops and the thugs is near-farcical.
Yet, when he gets down to committing the perfect crime, leaving no trace behind of the destructive act,
Kaabil
acquires some momentum and heft.
Watch the trailer of Kaabil:

They do not spring any major surprises, but these moments of excitement in the second half, for whatever they are worth, should give Hrithik Roshan fans reason enough to go home happy.

Kaabil is paisa vasool fare, if not more.