SPOILERS ALERT
Pretty much like any other Rajinikanth starrer,
Kabali
is more than just a film. It is a full-on event. It simply isn't for those that do not have a taste for pure camp.
But having said that, is there anything at all in
Kabali
that sets it apart in tone and tenor from the superstar's recent outings? Precious little.
Rajinikanth does play his age in
Kabali
for the most part, with a grim, grey beard completing his look. But he also gets to romance a much younger Radhika Apte, who dons the guise of a co-worker on a Malaysian plantation.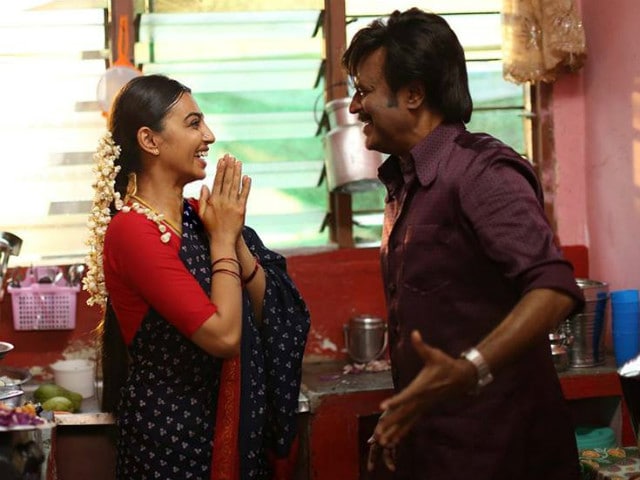 Some of the more flashy Rajini mannerisms - like his plucking a gun out off the air, pulling a revolver from under his sleeves or rocking back on a sofa before launching into a pointed harangue, are still intact.
However, director Pa Ranjith, who has also written the screenplay, reins in some of the megastar's defining traits. While he is indeed Kabali the Boss, he isn't a self-multiplying
Robot
.
Rajini's achievement, as always, is that he manages to hold the audience in thrall even when the film threatens to flag - this despite the fact that he is only peddling time-worn tricks.
Rajini plays Kabaleeshwaran, the grandson of a poor migrant labourer. He works his way up the pecking order while mobilizing his oppressed countrymen who are treated as second class citizens.
He fights for Indian workers to be treated on par with the Chinese ones and assumes a position of leadership in the community after the netaji he looks up to - Ramprasad (Nasser) - is killed in cold blood by his rivals.
The film lurches from one gunfight to another and scheming thugs crawl out every nook and cranny as Kabali goes about navigating the racial tensions between his men on the one hand and the Chinese and Malays on the other.
To focus on specifics, on the walls of a special school run by Kabali for dropouts and deviants are portraits of the likes of Che Guevara and Nelson Mandela.
The invocation of these men is certainly not entirely out of place - Kabali is a rebel after all - but Al Capone would perhaps have been far more apt.
Outside the walls of the institution, Kabali and his men are violent gangsters who have a free run of the streets of Kuala Lumpur.
The protagonist himself has no qualms about describing himself as a goonda, albeit a pada-likha (educated) one.
The Malaysian capital, if one were to go by this film's facile assumptions, is populated only by trigger-happy criminals, gamblers and drug pushers.
While
Kabali
is a noble soul, his bete noire Tony Lee (Winston Chao), is a brutal Chinese crime lord who runs all sorts of rackets - gambling, prostitution and drugs.
All through
Kabali
, the Kuala Lumpur skyline is shown at different times of day and night, with the Petronas Towers invariably looming large over the frame.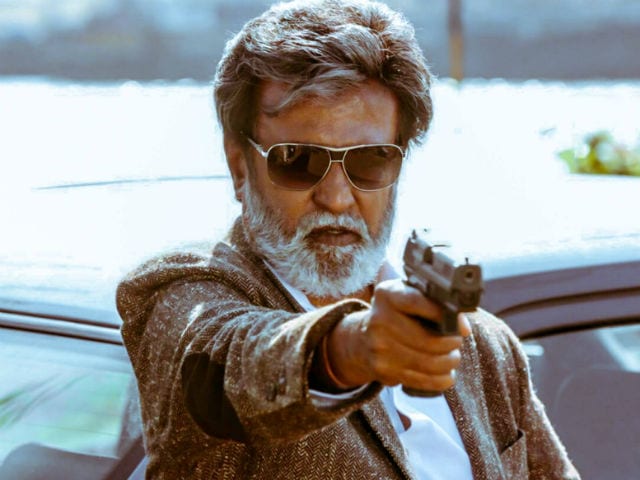 However, when the camera descends to ground level all one sees is blood - a whole lot of it - and all one hears is gunfire.
This is Malaysia as viewed from Planet Rajini, where the "Padma Vibhushan Superstar" calls the shots no matter what. He is benevolent and invincible - in short, God's gift to mankind.
The problem with Kabali, to put it simply, is that it is a weak film weighed down by a multiplicity of characters and a web of interconnected stories about a dead wife (Radhika Apte), an unknown daughter (Dhanshika), a fidgety young lieutenant always at Kabali's service (Dinesh Ravi), and a whiny girl whose sob stories never end (Riythvika).
A couple of the bad guys, including Vijay Singh (Kishore), do manage to emerge out of a veritable crowd of thugs who are out to eliminate Kabali.
But for all the pyrotechnics on show, Kabali is no more than a run-of-the-mill action flick.
It wears the look of a hastily cobbled lash-up of flashy, violent set pieces hung by a flimsy string from the bulwark of a megastar's enduring star appeal.
But then one might argue that a Rajini outing is never so much about the film unfolding on the screen as about the massive hype and hoopla that is generated around it in the world outside.
Within the film, talking at least of the Hindi version that this reviewer has seen, movie buffs can play their own little games.
Kabali pokes harmless fun at Bollywood's Amrish Puri and Johny Lever, while it has Taiwanese actor Winston Chao in the role of a character whose dad is called Ang Lee.
Chao, for those who aren't aware, was part of the cast of director Ang Lee's critically acclaimed 1994 film, Eat Drink Man Woman.
In one scene, when a friend passes a snarky comment on the three-piece suit that Kabali dons, the latter refers angularly and in passing to the "politics" of Gandhi discarding British attire and Ambedkar embracing it.
In that remark is concealed Kabali's own humble origins - he refers to it on other occasions as well - and his refusal to play by rules set by others.
Kabali
opens with the ageing protagonist stepping out of Malacca Jail after serving a 25-year sentence. He has lost none of his fire.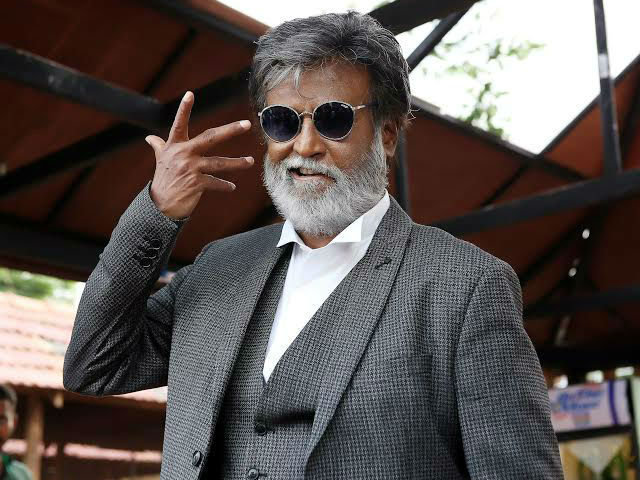 A song that plays out on the soundtrack reminds us that he is still a harbinger of death for wrongdoers - "I'm a coffin, I'm a funeral pyre", goes the number.
His trusted aides, among them the unflappable Ameer (John Vijay), give Kabali a hero's welcome. He immediately goes after his rivals from Gang 43.
From there on, Kabali goes back and forth to track the hero's fight for glory, pride and happiness.
When he is particularly pleased, Kabali intones "Bahut khub" or "super" (pronounced sooper).
Wish we could say the same about the film. But that shouldn't make any difference to the army of Rajini fans out there.
Watch trailer: