SPOILERS AHEAD
Simple, solid storytelling has no substitute. Lion is a shining testimony to that timeless showbiz axiom. Director Garth Davis makes felicitous creative choices and imparts emotional depth and range to a perilously wispy storyline. Aided admirably by his screenwriter (poet-novelist Luke Davies), Davis turns a
stranger-than-fiction true story
into a two-hour-long fable so universal that it reinforces our collective faith in humanity in a time of fast receding hope. Filmed in challenging locations in India and markedly less daunting ones in Australia,
Lion
brings to the screen the astonishing tale of a boy from a poor Indian family who strays some 1,600 kilometers away from home, finds a new life Down Under and, 25 years on, is miraculously reunited with his mother in a dusty village near Khandwa.
For his feature debut, Davis (a maker of commercials who collaborated with Jane Campion on the 2013 miniseries Top of the Lake) harnesses the story's intrinsic emotional strength to craft a heartstrings-tugging, uplifting film.
Lion
does not exactly push the boundaries of the 'incredible true story' genre, but it achieves a serene, ennobling quality that is difficult not to be bowled over by.
With controlled intensity,
Lion
mirrors the anguish of separation, loss of home and blurring of identity while celebrating the regenerative power of a mother's love and exploring the notion of adoption in a nation that has 30 million orphans.
The director steers clear of overt melodrama and attention-seeking stylistic flourishes. He opts instead for a steady, sedate approach shot through with empathy and warmth. The sustained restraint that Davis brings to the table in portraying the unbelievable adventures of a boy lost and found lends the tale both relatable resonance and undeniable uniqueness.
Watch the trailer of Lion:
Lion
glides smoothly back and forth between the sepulchral and the exuberant, the all-encompassing and the commonplace. It places the protagonist in the midst of a sweeping twirl of fate that is first heart-breaking and then life-affirming.
The exceptional widescreen cinematography by Greig Fraser (
Zero Dark Thirty
,
Foxcatcher
) frequently offers stunning and dynamic fly-cam views of the central Indian landscape. In the process, it creates up a grand visual scale within which the story of an individual who is no more than a mere speck in the larger scheme of things is sought to be framed. The drama in Lion is at once epic and intimate. It is enhanced appreciably by a terrifically clued-in cast headed by Nicole Kidman and Dev Patel.
The events dramatized in
Lion
are obviously drawn from the real-life experiences of Saroo Brierley, a foundling adopted from a Calcutta orphanage in the mid-1980s by a Tasmanian couple. Adapted for the screen from Brierley's book
A Long Way Home
, the film stays true to the spirit of the actual story. It never strays from the firmly realistic dimension of Saroo's struggles.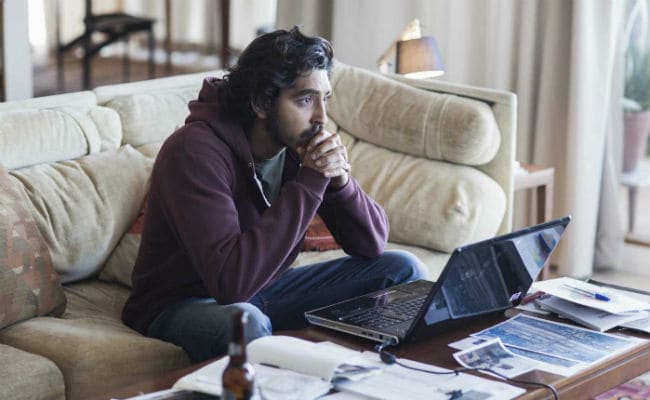 While their mother (Priyanka Bose) toils to make ends meet, Saroo and his elder brother Guddu (Abhishek Bharate), loiter around, scrounging for scraps to add to the family's limited kitty. One day, Saroo falls asleep in a stationary train compartment and is transported all the way to Calcutta.
The boy is only five years old. He does not remember either the name of his village or its location. In a big, chaotic city where people speak a language he does not understand, the baffled Saroo courts grave danger at every turn. The timely intervention of a kind stranger helps him evade serious harm. He ends up in an orphanage run by the matronly Mrs Sood (Deepti Naval).
His state of homelessness ends when he is adopted by an Australian couple, Sue and John Brierley (Nicole Kidman and David Wenham), and taken to a comfortable home in Hobart, Tasmania. The post-adoption half of Lion is devoted to Saroo's efforts, more than two decades later, to find his way back to his village and his birth mother with the help of directions from Google Earth and his own fading memories.
Saroo is a sorted-out young man completely at ease with his adoptive family. His easygoing ways provide a sharp contrast to the troubles and traumas of a second Indian boy that the Brierleys adopt, Mantosh (Divian Ladwa). The hero's uneasy relationship with Mantosh is a far cry from his deep bonding with Guddu, now a distant memory.
Having blended in perfectly and having received transformative love from his adoptive family, Saroo is now a full-on Aussie unable to relate to the Indian students in the Melbourne college that he enrols in to study hotel management.
But the bite of a
jalebi
, occasioned by his Indian food-loving girlfriend Lucy (Rooney Mara), triggers overpowering emotions that push Saroo to try and seek out his roots. Portions of the film's second hour are relatively weak and repetitive - these passages follow Saroo as he uses Google Earth to locate his home in India, working backwards from calculations of the average speed of Indian passenger trains in 1986 in order to narrow down the search radius.
Davis extracts delectably internalized performances from his cast.
Lion
will certainly be remembered forever as a
watershed in Dev Patel's career
. He invests minimum visible effort in conveying the inner workings of a mind see-sawing between two mothers. v Nicole Kidman is as consistently good in
Lion
as she has ever been in recent years. In a scene in which her character explains to Saroo why she chose not to have children of her own, she brings a lump to the throat.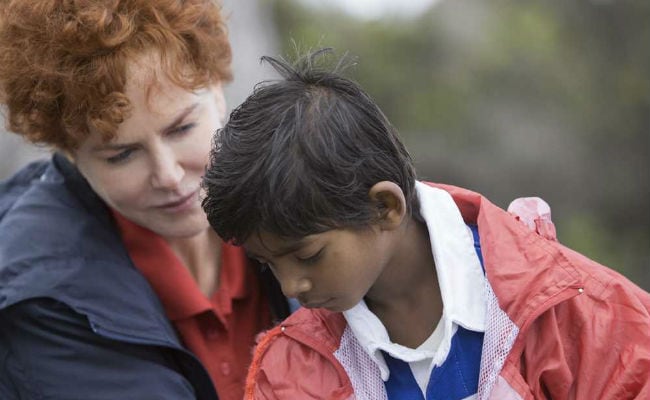 Sunny Pawar, who plays as Saroo's younger self with natural flair, leaves a deeper imprint than anybody else. He captures the flummoxed boy's inner turmoil in the midst of a tragic turn of events even as he effortlessly lights up the screen with his presence.
Priyanka Bose, cast as Saroo's biological mother,
plunges headlong into her character
with impressive conviction and force.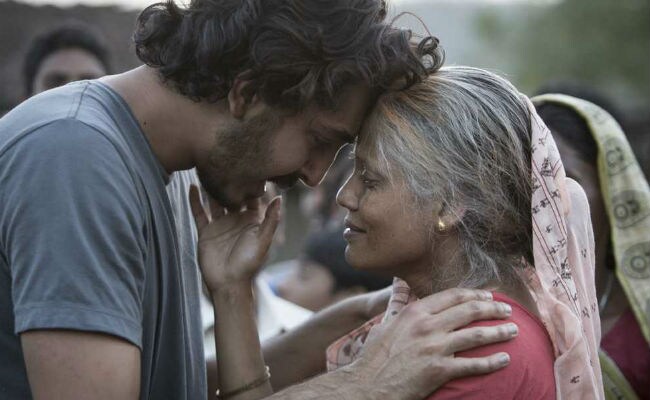 Rooney Mara, in the role of Saroo's supportive romantic interest, gets the short end of the stick. She is stuck with a terribly underwritten character, but she gets second billing in the credits, a barometer of her star status.
Lion
isn't a thunderous roar. It's more a soulful, reassuring purr that reverberates gently into the recesses of the heart, curls up in a cozy place, and works its subtle magic. In one word, magnificent.