SPOILERS ALERT
An epic canvas is the bare minimum that one expects from a big budget period film helmed by the maker of Lagaan and Jodhaa Akbar.
Ashutosh Gowariker's
Mohenjo Daro
does not scrimp on scale, but where, pray, are the meaningful dribs and drabs that could to fill up the imaginary expanse that the film creates?
Mohenjo Daro
is a massive mess that the loose-limbed Hrithik Roshan cannot yank away from its mediocrity, no matter how hard he tries.
The lead actor is a handsome hunk and no mean dancer, but his gym-toned biceps do not look right at all for the prehistoric era that the film is set in.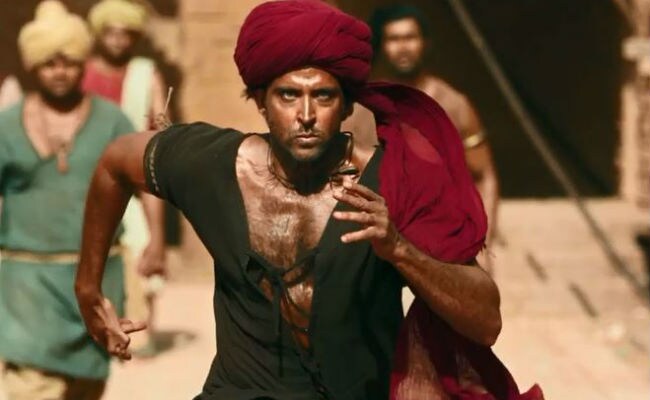 Pooja Hegde (in her first Bollywood film), despite the centrality of her role, resembles a inert relic trapped in an ill-advised piece of cinematic artifice.
None of the characters (and actors), many of whom don stitched, even printed, clothing and are marvelously adept at Bollywood dance moves, do not emerge unscathed from this messy misfire.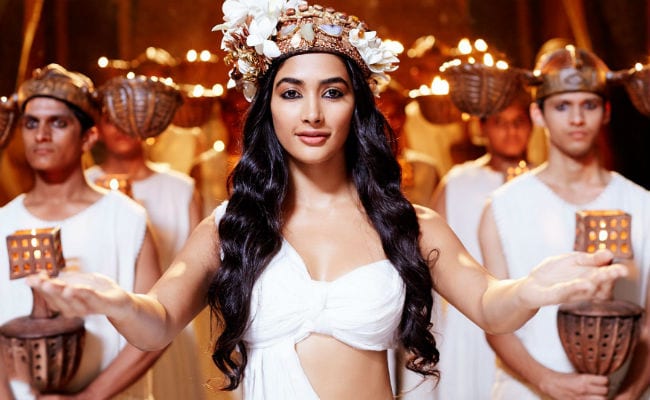 Mohenjo Daro
is everything that a genuine period saga should not be. The director, who is also the film's writer, cannot think beyond trite romance and violent revenge in what is otherwise merely a story of a noble rebel confronting a cruel chieftain.
Mohenjo Daro
is an unabashedly garish reimagining of a prehistoric period about which little is still known with finality, a fact that the film acknowledges via a pre-credits disclaimer.
So the film takes it upon itself to visualize what the Indus Valley might have been like. In doing so, it conjures up a world that is hazy as it is wildly contrived.
Many theories have been propounded by historians to explain what might have hastened the end of the Indus Valley civilization. Whatever the reason for its being wiped out, it definitely wouldn't have survived this film.
Mohenjo Daro
is an ossified spectacle derailed by tacky CGI, a trite narrative crux and patchy acting.
Set in 2016 BC, the film hinges on a formulaic plot about a brave young man who takes on the might of a tyrant to save a subjugated people and rescue a damsel in distress.
Mohenjo Daro
alludes to issues that are relevant in contemporary times. A despotic ruler who peddles false dreams of development, an agrarian crisis, high taxation, corrupt trade deals, greed for gold, and a dam built to divert a river trigger a bloody confrontation between the oppressor and the rightful inheritor of the throne.
The latter is a crocodile-slaying villager Sarman (Hrithik Roshan) who, along with a sidekick, travels to
Mohenjo Daro
to sell his indigo yield.
There, he spots the beautiful Chaani (Pooja Hegde), the daughter of the pujari (Manish Chaudhary), and instantly falls in love with her.
The girl responds to his advances, discards her grotesque headgear and offers to be the visiting villager's local guide.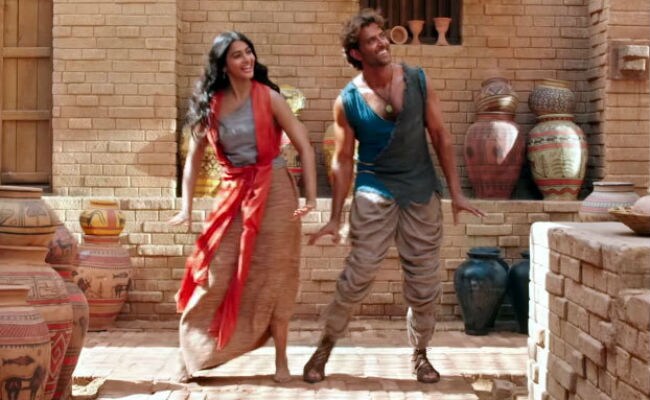 The love affair puts Sarman on a violent collision course with the brutal ruler of the land (Kabir Bedi) and his vicious son, Munja (Arunoday Singh).
The first half of
Mohenjo Daro
is a drag. The hero, an outsider, pursues the pujari's daughter even as he wonders why he has such a deep sense of affinity for this city.
On the other hand, the evil chieftain suppresses an incipient farmers' revolt by killing the leader of the peasants and his men and hanging them out to dry on wooden scaffolds.
Sarman is pitchforked into the thick of the action after his intimacy with Chaani is discovered and he is sentenced to a fight to the death with the city's two most dangerous combatants.
The second half gathers some momentum thanks to a gladiatorial contest against the two cannibalistic fighters. It helps the hero establish his credentials among the people of the city.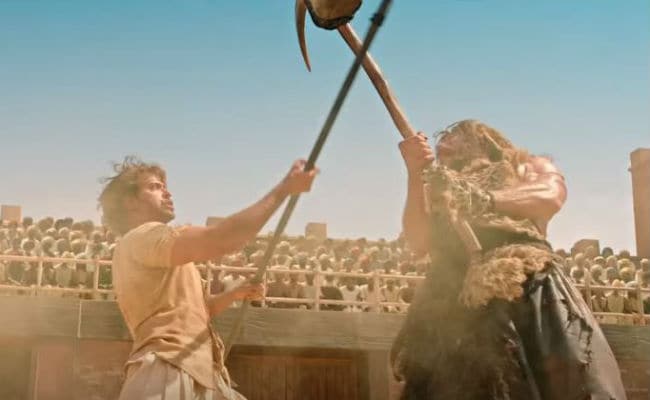 Mohenjo Daro
is a fantasy that has nothing fresh to offer. It banks on the same old brew of love, jealousy and violence, served up in an over-ambitious package that never assumes convincing proportions.
Mohenjo Daro
, which means Mound of the Dead, wasn't the name of the place that this film is set in. It got the moniker only after it was discovered by archaeologists. Which city in the right mind would call itself Mound of the Dead?
Well, this film is called
Mohenjo Daro
and it is really deadening. It's a pile of stale tropes that is unlikely to help us understand India's prehistory any better than we do now.
Mohenjo Daro
is stuck in the past and not just in terms of its substance. What the film clearly says is that both director Gowariker and Hrithik need to move on and reinvent themselves.
Watch Trailer