SPOILERS AHEAD
Life isn't a cakewalk for undercover agent Shabana Khan
. So she has no patience for baby steps. For her, it's all-out war or nothing. The girl has inner demons to deal with, tragic blows to tide over and a vengeance plan to execute in a hurry. She does all this - and more - on her own terms if one discounts the hand-holding and pep-talking the men around her do before, and after, easing her into the snake-pit of global espionage.
Naam Shabana
is all about "
desh ke liye jeena aur marna
". Who better to do it than somebody who has seen death from close quarters and knows no fear at all? Shabana is, on the face of it, an unconventional pivot for a Bollywood thriller: a powerpuff girl in a predominantly man's world. But the film's supposedly feminist soul is couched in cliches that play out in strictly stereotypical ways.
The female lead is just the sort of take-no-prisoners firebrand that the Indian secret service needs. The agency singles her out, taps into her simmering rage,
puts her through an exacting training
regimen and, when the time is ripe, sends her off on a major secret mission, all for the hallowed purpose of protecting national security.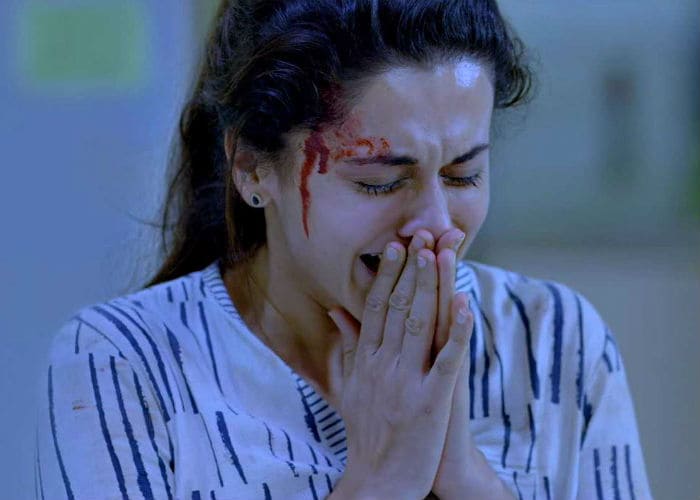 The mission, on its part, is a protracted one - the film runs all of two and a half hours. Taapsee Pannu, in Shabana's guise, comes out swinging. But keeping the momentum going proves very difficult. From the confined domain of her personal battles to the larger arena of undercover operations, the lithe lady makes an easy transition. However, the unevenly paced film's journey backwards from the
Akshay Kumar starrer Baby is far less felicitous
.
Neeraj Pandey's screenplay operates on a level where real emotions and tangible impulses are summarily sacrificed for the purpose of heightening the excitement quotient in a battle-of-wits drama involving a bunch of Indian spies and a dreaded arms dealer (Prithviraj Sukumaran, sadly wasted), a desh ka dushman whose tentacles are spread far and wide across the globe.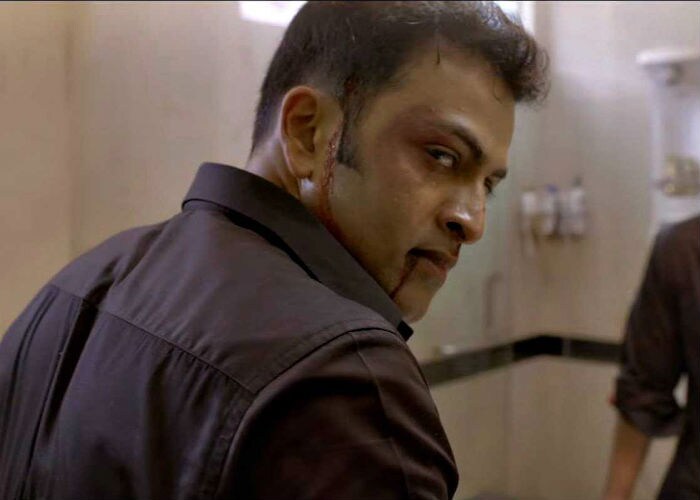 When we saw Shabana the first time around, in 2015's
Baby
, she had only 20 minutes of screen time to showcase her supple moves. But she left the audience in no doubt about her steely resolve. She revealed dazzling flashes of her bare-hands combat skills in the espionage drama from which the story of her induction into spydom has been spun off. The result isn't a smooth yarn. It is a wan, wishy-washy, wearied weave.
Naam Shabana
is an actioner that fails to paper over its many gaps - and certainly not for want of trying. Aided by cinematographer Sudheer Palsane, director Shivam Nair seeks to create a visually diverse and convincing backdrop. He succeeds to a certain extent. It is the length that sucks the air out of the film.
Taapsee's phlegmatic action heroine act, which is helped along by a
value-enhancing cameo by a swaggering Akshay Kumar
, gives the film its occasional high points. But the billowy plot makes all the bluster - some of which comes from the spy chief (Manoj Bajpayee), an old agency hand (Anupam Kher) and Ajay Singh Rajput (Akshay's Baby character) - sound like a lot of unregulated hot air.
Watch the trailer of Naam Shabana:
As long as he is on the screen, Manoj Bajpayee is in his elements, spouting some of the better lines of
Naam Shabana
. But when it is time for the film to get down and dirty, he recedes to the background. His character is instrumental in drawing Shabana out of her shell and into his team. In acts that are dangerously akin to stalking, his men track the girl day and night, figure out that she is
the right fit for the agency
, convince her to come on board, and then train her for the big strike on a slippery adversary.
Nair executes a few of the action sequences with a degree of panache, but
Naam Shabana
is way too flaky to yield edge-of-the-seat moments, not often enough at any rate. Its pop patriotic narrative spine - which is the bane of many a Neeraj Pandey production - can take the film only this far and no further.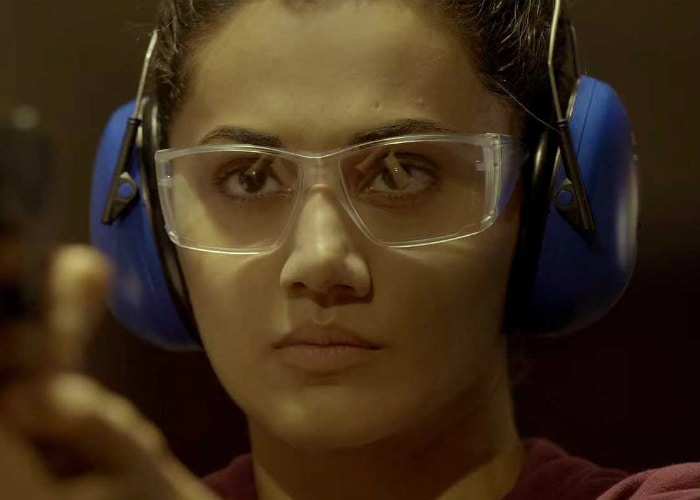 Had
Naam Shabana
been focused more on the job doled out to the female protagonist than on her motivations beyond the personal and professional pale, it might have whipped up some genuine steam. The film is far too intent on underlining the centrality of country and honour to be able to bring into sharper relief the life and strife of a female spy.
One half of
Naam Shabana
spells out the impact that the heroine's trials and tribulations have on her career choice. Once she gets into the swing of things - the eager greenhorn is picked to lead the charge against a particularly pernicious villain - she is sent hopping from one location to another in pursuit of her quarry.
This isn't a one-woman show. Shabana's cocky senior Ajay Singh Rajput often takes the spotlight away from her. The character is after all played by a much bigger star. Granted that
Naam Shabana
takes a risk by building an action-packed tale around a woman. But the film is forced to hedge its bets by letting the Akshay Kumar cameo get bigger than cameos are usually meant to be. What's in a name, anyways? It might be
Naam Shabana
, but the rules of the box-office game are eventually immutable.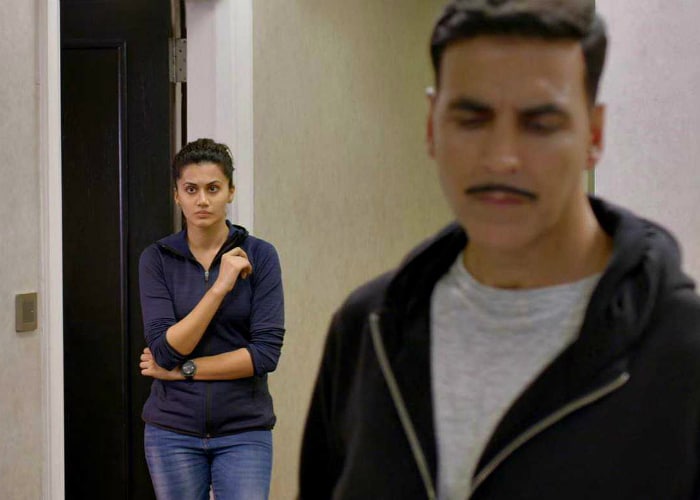 Naam Shabana
, for all its avowed aspirations, it rarely ventures beyond the trite and tested. Watch it only if standard-fare action dramas do not put you off.