A breezy, feel-good romance with its share of highs,
OK Jaanu
floats along through some interesting thematic territory without managing to soar to the altitude one expects it to.
This is a slightly modified remake of Mani Ratnam's Tamil smash hit
OK Kanmani
, enlivened by a charming and lively pair of leads and lent a degree of gravitas by the supporting duo of Naseeruddin Shah and Leela Samson.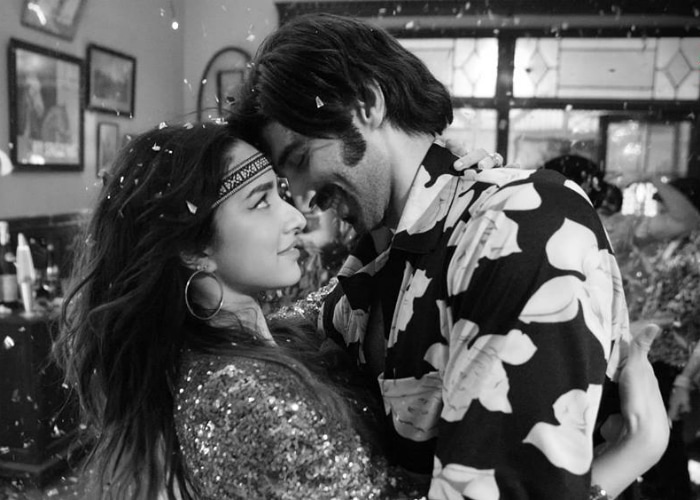 OK Jaanu Movie Review: Shraddha Kapoor, Aditya Roy Kapur co-star for the second time
OK Jaanu
is composed of consistently pretty frames, with DOP Ravi K Chandran capturing the rains and trains - and much else - of the city of Mumbai with an unfailing eye.
The sounds that AR Rahman generates, both in his background score and in the form of songs, are pleasing to the ear.
The dialogue penned by Gulzar is more than just the icing on the cake. In the main, it is the cake itself. It radiates warmth, wit and wisdom.
But, sadly, the enormous wealth of inputs in terms of language, visuals and acting do not quite add up to nonstop magic. And that's highly disappointing.
OK Jaanu
probes contemporary urban attitudes to love and relationships through the story of video game programmer Adi (Aditya Roy Kapur) and budding architect Tara (Shraddha Kapoor).
The two are seeking to strike it rich in their respective domains. One finds the other in a madding big city crowd, and the two come face to face with their ambitions and desires.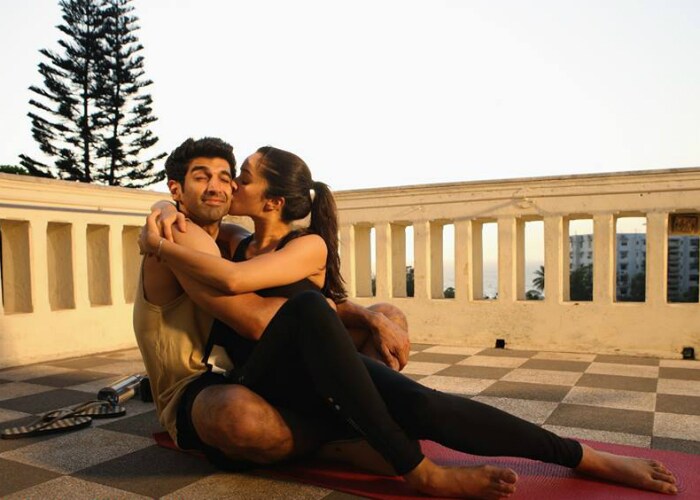 OK Jaanu Movie Review: Shraddha Kapoor, Aditya Roy Kapur's film is the Hindi remake of OK Kanmani
Although director Shaad Ali never actually loses control of the narrative raw material - he is aided doubtless by the Mani Ratnam blueprint at his disposal - he does not bring any added value to the table.
The two protagonists first see each other fleetingly across platforms in a railway station and then at a church wedding where, seated well apart, they lip-read each other as they converse through a mix of gestures and whispers.
The hackneyed boy-meets-girl tic is provided a bit of a spin: the silent tete-a-tete gives way to a mobile phone voice conversation even as the priest goes about his job of solemnizing the wedding.
What the audience learns from this chat is that Adi and Tara have developed an amorous bond but they believe that "marriage is for fools".
Deciding to be a live-in couple, they shack up in the home of retired judge Gopi Srivastava (Naseeruddin Shah) and his classical singer-wife Charulata (Leela Samson).
The older couple's story is a parallel track that is played off against that of the footloose and independent younger pair.
Charulata is a second-stage Alzheimer's patient - her condition is fast deteriorating. Her husband, who never lets her out of his sight, not only cooks for her but also takes care of every little detail around the household.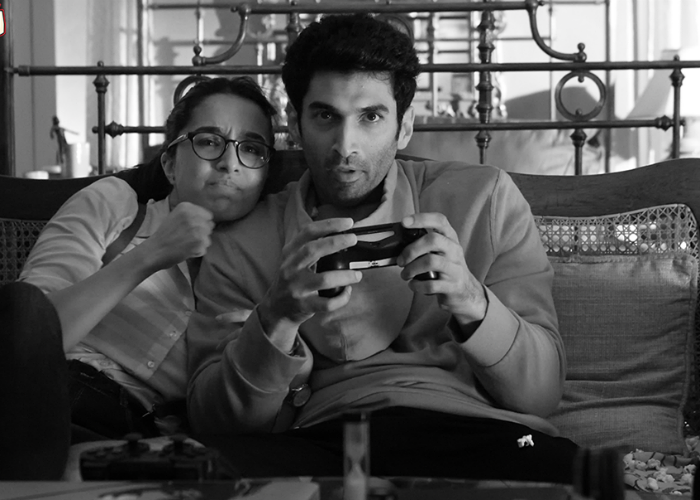 OK Jaanu Movie Review: Shraddha Kapoor, Aditya Roy Kapur's film probes contemporary urban attitudes to love
Gopi teaches Adi a thing or two about life and love. At one juncture, the older man tells the flighty youngster: never miss the train even if you don't have a ticket.
Taking the advice literally, a ticketless Adi hops on to a train that is taking Tara to Ahmedabad, where she is due to work on a project with the iconic architect Balkrishna Doshi (who plays himself).
From snatches of dialogue, we figure out that Adi is only biding his time before he can jet his way to the US "to compete with Zuckerberg", and Tara is looking forward to having a go at setting up shop in Paris.
It is another matter that the spirited, norm-defying lovebirds never seem to be working hard enough to get to their respective goals.
Neither of the two is actually rolling in dough. But there is no way the audience can tell.
Adi stumbles upon a game idea in a dream, programmes it without breaking a sweat, and, lo and behold, wins the praise of his boss and the approval of the company's American clients.
Adi isn't Samuel Taylor Coleridge recalling a fragment of "a vision in a dream" nor is his game, Mumbai 2.0, a patch on 'Kubla Khan', although his calling does give the makers of OK Jaanu a pretext for using arresting video game animation in the opening credits.

OK Jaanu Movie Review: Shraddha Kapoor, Aditya Roy Kapur's film settles into a monotonous rhythm
Tara, on her part, is generally free to pick up her bag and walk out of her office doors whenever Adi summons her to a coffee date.
The film settles into a monotonous rhythm because it is absolutely clear from pretty early on exactly which way the wind will eventually blow.
The young couple has to contend with nosey families, sort out their own emotional issues, and fret about their rapidly evolving careers.
Their brushes with the real world make them increasingly desperate to make the most of the time that remains before they go their own ways in search of new pastures.
As America beckons, Adi wonders if Tara is the biggest mistake of his life. The Paris-bound Tara, in contrast, asserts that the six months with her Adi lover were the best period of her life.
One of them suggests to the other that
dil ka kaan pakad ke rakhna chahiye
(one must hold the heart by its ears). It's a diktat that the duo struggles to jettison as love takes its course. Parts of their story are interesting, but never exhilarating.
Verdict:
OK Jaanu
is watchable because it does occasionally touch both the heart and the ear. But it is never able to shrug off the fluff that clings to its body.
OK Jaanu Movie Review: Watch the trailer