SPOILERS AHEAD
Leena Yadav's
Parched
is an irresistible beast of a film. As incendiary as it is entertaining, it goes where Indian cinema rarely does without becoming exploitative - into the erogenous fantasies of long-suppressed village women who are no longer willing to countenance their restrictive veils.
It tackles
themes that are both elementary and universal
- the perils of misguided masculinity, child marriage, domestic violence and the pitfalls that lay in wait of women who seek to express their innermost urges.
The sheer verve that the writer-director packs into her compelling tale of three women and a child bride battling rural India's gender gridlock gives the film a distinctive texture and quality.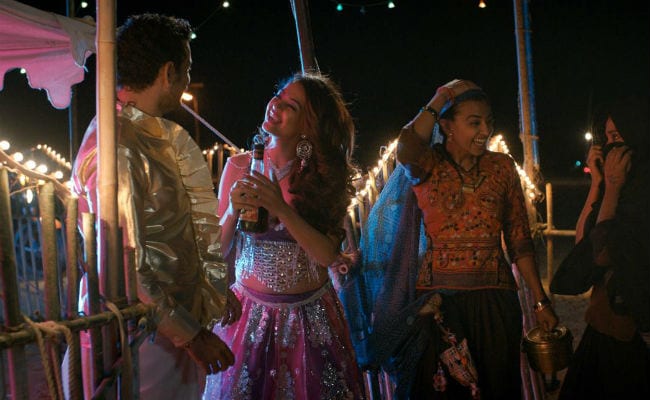 Parched
is provocative and playful, grim and defiant, tender and disquieting all at once. It is, therefore, anything but a dry cinematic tract with feminist messages strewn across its expanse.
In fact, while the film does show a paternalistic panchayat ordering a victim of domestic violence to return her husband's hell hole of a home to protect the honour of the village, it does not point fingers at anybody in particular as much as it does at the community as a whole, the women included.
The meticulously composed frames of Parched are awash with colour and light and its taboo-breaking narrative is imbued with a captivating spirit of emotional and visual abandon.
With the exception of a 15-year-old girl married off against her will, none of the protagonists of this film is an ingenue stumbling through the pangs of growing up and dealing with the first flush of sexuality.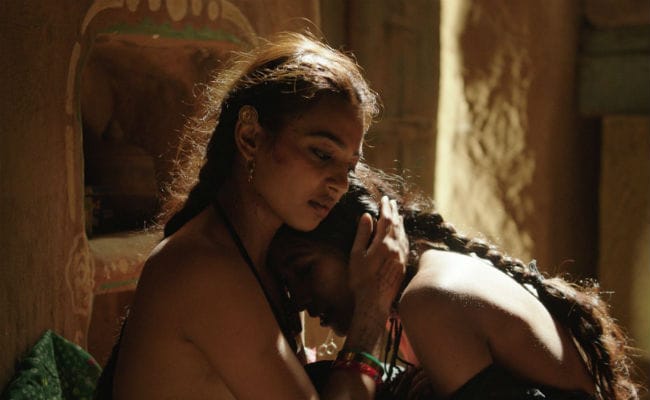 The story is set in a remote, ultra-conservative desert village in Rajasthan where
women are treated and traded as chattel
. When four of them decide to hit back at the shibboleths of patriarchy, an outbreak of violence, defiance and desperate acts becomes inevitable.
Rani (Tannishtha Chatterjee) is a 32-year-old widow with a wayward teenaged son Gulab (Riddhi Sen) whose early marriage to Janaki (Leher Khan), a girl who is way out of his league, ends in disaster.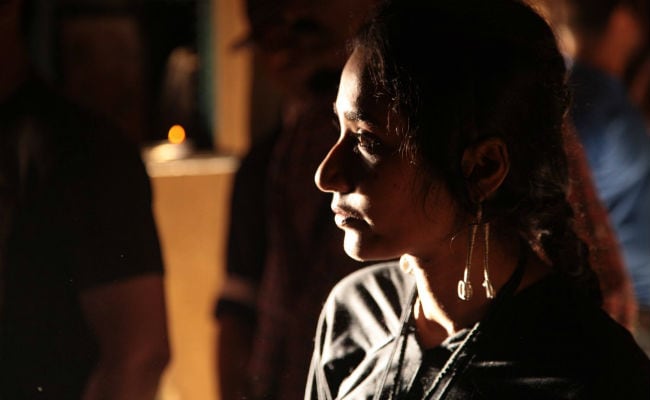 Her close friend, Lajjo (Radhika Apte), is a childless wife of a boorish man who resorts to physical abuse to conceal his own inadequacies.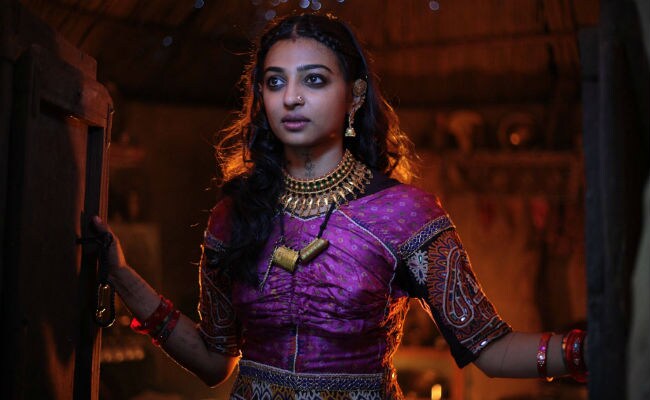 Bijli (Surveen Chawla), Rani's unlikely soulmate, is a fairground seductress whose itinerant troupe of entertainers periodically pitches its tent outside the village and draws its men in hordes.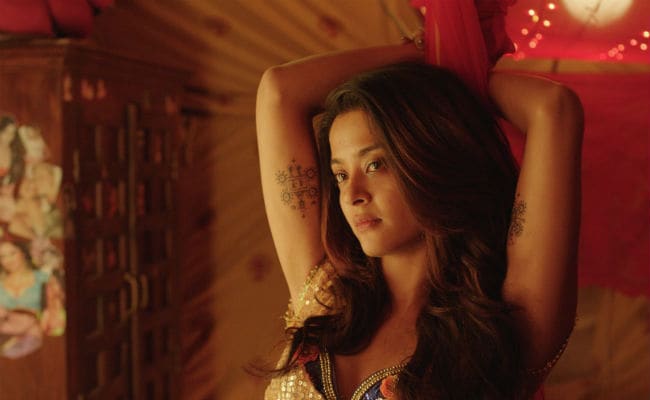 All three women have seen life's vicissitudes from close quarters and weathered its blows. So, when they wage a back-to-the-wall fight to break free from their lot, they are acutely aware of what is at stake.
The men in the lives of Rani, Lajjo, Bijli and Janaki are louts, but that does not stop the quartet from nurturing dreams of emancipation.
For Rani, Lajjo and Janaki, a village women's self-help group run by an activist and his wife produces handicraft for export. It represents a ray of hope in the gloomy wilderness. The business brings them some money and a sense of achievement.
But their troubles run so deep that the occasional happy tidings are quickly followed by another cruel twist of fate.
The ruthlessly exploited Bijli, whose good life comes at the cost of being a mere sex object for lecherous eyes and libidinous lovers, is the one who serves as the catalyst of a mutiny.
Rani and Lajjo flow along with the tide and, in the bargain, discover surprising reserves of strength.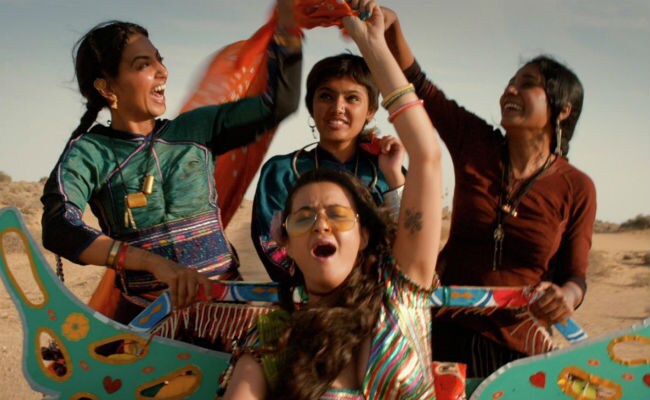 Parched
isn't a miserablist tale that wallows in despair. It is a tale of a rampaging, rollicking, uninhibited rebellion by women who find allies in a vibrating mobile phone and a decked-up three-wheeler getaway bike.
The film digs into a community's ugly innards while unflinchingly challenging assumptions about rustic women and their tenacity.
There is no dearth of drama in
Parched
and all of it is neatly calibrated for maximum effect.
The
good-evil binary that the film expresses
through its allusions to Lord Ram's vanquishing of Ravan and, more significantly, to Goddess Durga putting an end to the demon Mahisasur is a tad trite for a film that is otherwise so marvellously radical in conception and execution, but this is but a minor blip in an otherwise fine film.
Russell Carpenter's camera yields painterly images, settling its gaze as intently on the barren landscape as on the expressive faces and the colourful attires of the remarkable protagonists.
In pulling off this marvel of a film about a troika of sassy women, the director is aided by a fantastic cast of actors who bring great courage and vitality to the table.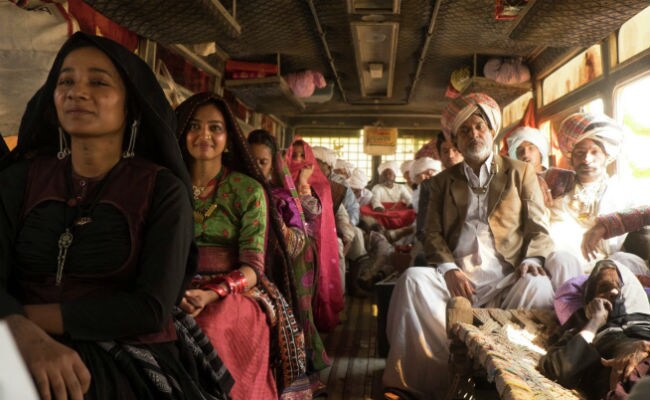 Radhika Apte is outstanding as the bruised and battered Lajjo, a woman whose zest for life never wanes no matter what hits her.
She is a brave actress and her no-holds-barred performance in Parched is another glorious feather in her cap.
Surveen Chawla is perfectly cast as the robust dancer who refuses to sway to the tunes of her manipulative employer and her smarmy clientele.
Tannishtha Chatterjee, a true-blue veteran of cinema of this kind, gets into the skin of her character as effortlessly and as effectively as ever.
Two of the younger actors in the cast - Leher Khan and Riddhi Sen - contribute their mite. They do not put a foot wrong.
While the former strikes a balance between a sense of victimhood and a spirit of quiet determination, the latter etches out a dissolute pubescent lad with the skill of a seasoned performer, notably resisting the temptation to ham as a drunk.
Leena Yadav's directing style is never in your face despite the occasional flights of fancy that the screenplay indulges in.
She does not shy away for throwing in moments and elements designed to catch the audience by surprise.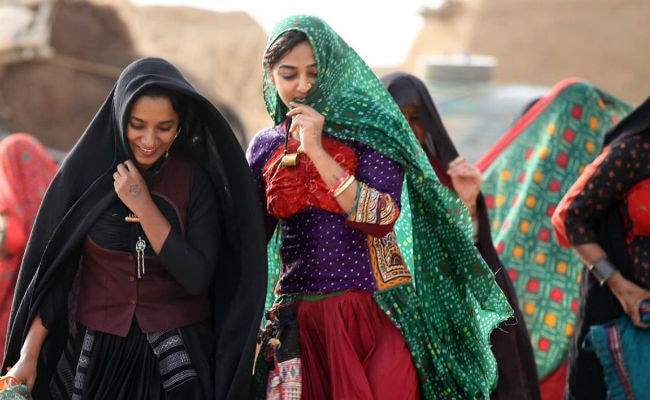 A holy man on a rocky perch (Adil Hussain in a crucial cameo) delivers paroxysms of bliss to two members of the rebellious sorority.
A disembodied voice at the end of the line on Rani's mobile phone equates himself with Shah Rukh Khan and professes undying love for a woman who no man has touched for 15 years.
And, for good measure,
Parched
has a scene in which the women go skinny dipping in a river on a moonlit night after an encounter with the 'exalted' dream lover.
That sequence sums up the spirit of
Parched
. Get drenched in it.
Watch Trailer: