SPOILERS AHEAD
It was as many as eight years ago that the motley
Rock On!!
band of boys, led by an
enthusiastic first-time actor-singer Farhan Akhtar
and orchestrated ably by director Abhishek Kapoor, arrived in our midst and struck an instant chord.
What that film achieved may not have been earth-shattering. But it still remains surprisingly fresh in our minds.
The world, of course, has moved on since. And so, as we learn from the sequel, have the members of the
once-thriving rock band Magik
.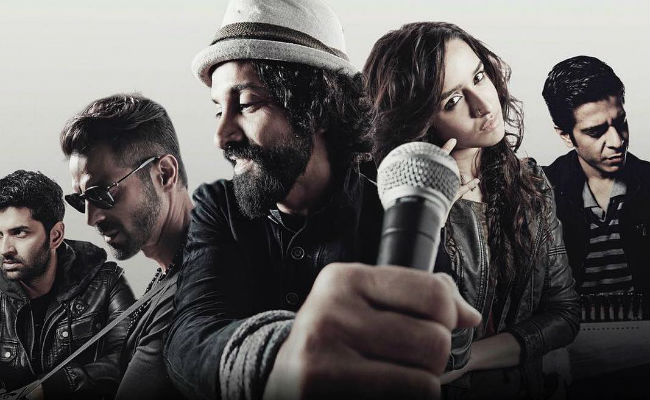 Why, then, does
Rock On 2
look and sound so last decade? The answer is pretty obvious: because it is last decade - both in conception and execution.
Notwithstanding the apparent hard work that director Shujaat Saudagar has put into repackaging the original tropes,
Rock On 2
appears too bent upon sticking to the old ways to be consistently engaging, let alone exciting.
To put it simply,
Rock On 2
is a middling attempt to revive the magic of the 2008 original. Not only is the music on offer here (by Shankar-Ehsaan-Loy) unable to hold a candle to the earlier score, the film, as a whole, rarely hits the right emotional notes.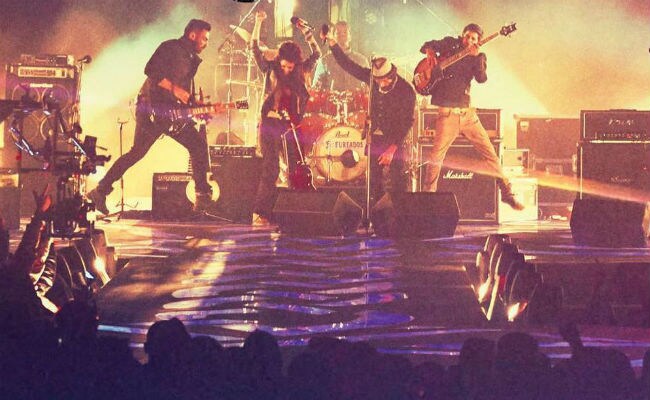 Rock On!!
was marked by spunk and spontaneity.
Rock On 2
is unabashedly manipulative, constantly seeking to push the audience in contrived directions.
Rock On!!
had worked famously primarily because of its novel veneer - it was a rare Bollywood musical that centred on the travails of flashy rock musicians and yet had all the ingredients that lay Hindi movie audiences could relate to at an emotional level without any hand-holding.
Although much broader in scope and ambition, the sequel is disappointingly bland. Neither the old band members nor the two new entrants, including the film's young and determined female protagonist, lend much weight to the laboured drama.
Much of it centres on investment banker-turned-band frontman-turned-philanthropist Aditya Shroff (Farhan Akhtar), who, after a good run, is on a massive guilt trip triggered by a tragic mishap that he holds himself responsible for.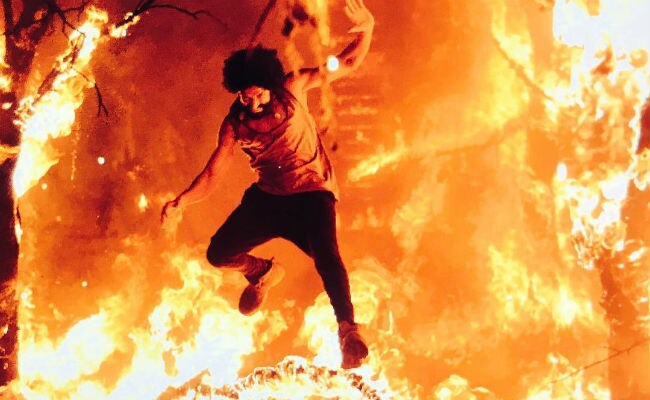 Having retreated into a shell and turned his back on music, Aditya is now a do-gooder who seeks to spread joy in a quiet corner of Northeast India. But there is little joy in his own life.
In contrast, the once moody guitarist Joe Mascarenhas (Arjun Rampal), who constantly received the wrong end of the stick - or so he thought - in
Rock On!!
, is
far more reason to be at ease with himself
.
He now owns a happening nightclub and is riding high as a judge a reality music show. But there is something missing from his world - genuine passion.
The band's "killer drummer" K.D. (Purab Kohli) gives us a preachy voiceover account about why exactly Aditya has sunk into a deep sulk. He then proceeds to make efforts to get the Magik guys back together again. But that is easier said than done.
Band newbie Shraddha Kapoor plays Jiah Sharma, a girl who faces severe opposition from her conservative classical musician father (an as-efficient-as-ever Kumud Mishra), as she fights to make it big as a rock singer.
While one track of
Rock On 2
follows the band seeking to reunite in the face of Aditya Shroff's cussed foot-dragging, the other focuses on
Jiah's battle to break free
and follow her heart.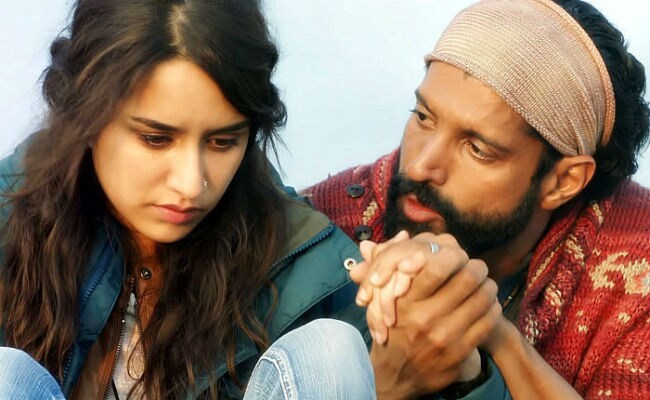 Neither of the two strands is rousing enough for the audience to be fully invested in the final outcome.
Infinitely worse off is the other addition to the band, played by Shashank Arora (of Titli fame). He has little to do amid the din.
The
Rock On 2
story is dreadfully predictable and offers nothing that could convince the more skeptical among the audience that the sequel simply had to be made.
Director of photography Mark Koninckx, whose first film in India (the Tamil thriller Maryan, starring Dhanush) had allowed him to evolve a visual language to reflect the rhythms of AR Rahman's music, does his best here too.
He captures Shillong, one of India's strongest rock music hubs, and its surroundings with feeling and sharpness.
If only the sparkle of Koninckx's work was matched by the screenplay, the film might have succeeded in digging deeper beneath its surface.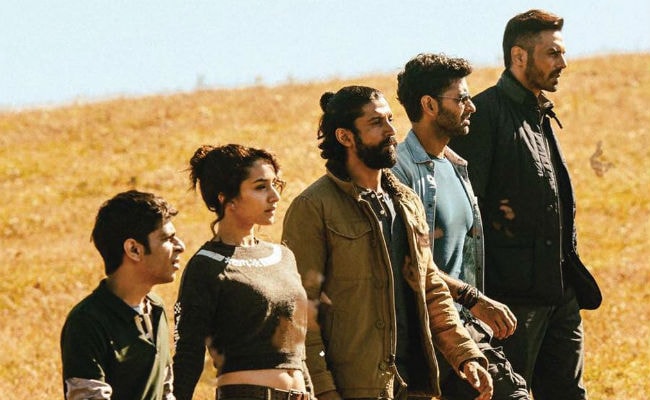 As it turns out,
Rock On 2
isn't the rocking, rollicking ride you expect it to be. It is swish but sluggish, stylish but stodgy.
Sadly, the grunge band around which
Rock On 2
revolves is led by a crooner (Farhan Akhtar) whose raspy voice sounds good only when it is drowned out by the surround sound.
Farhan's on-screen performance is steady and generally in sync with the needs of the screenplay, but in the absence of a conclusive reason for his initial world-weariness, his a-guy-who-needs-a-helluva-lot-of prodding act is less than satisfying.
Shraddha Kapoor, who represents the younger generation in this musical clash of eras and cultures, does an infinitely better job with the songs that
she lends her voice to
. Her acting, too, passes muster without scaling great heights.
As a musical,
Rock On 2
does not hit rock bottom at any point. But for the most part, the film finds itself trapped in rocky terrain. So its flow is staccato.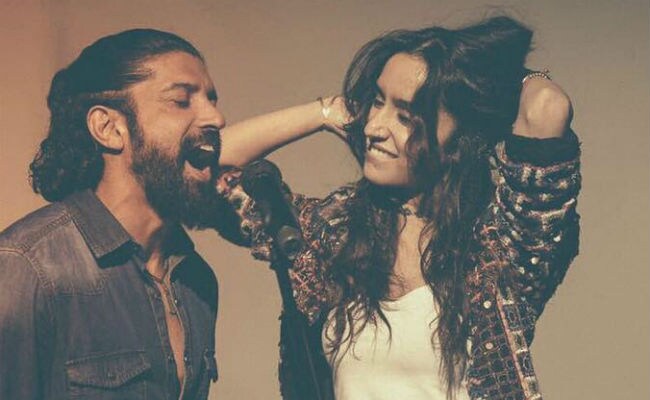 A
musical drama sans a particularly strong score
is a like a painter's blank canvas daubed with dull greys. And that precisely is the problem with
Rock On 2
.
It rocks only sporadically, and it almost never sways the audience enough for the latter to crave for another helping.
Watch Trailer