SPOLIERS AHEAD
It is perhaps in the fitness of things that
Saat Uchakkey
opens in a psychiatric ward captured in desaturated frames. The first few sequences, no less perplexing than the remainder of the film, are signposts to what lies ahead.
So don't even try wrapping your head around this one. It'll only be ache-inducing.
An earnest shrink is determined to come to grips with the baffling mental condition of one of the asylum's most difficult patients, a mystery man in solitary confinement around whom the staff members spin outlandish urban legends.
A senior doctor advises his sincere understudy not be too optimistic. We soon know why. The inmate in question is a wild, wild fella called Bichchi (Annu Kapoor), whose high-pitched sermons are as damaging as his numbing sting.
Even when the action shifts out of the confines of the loony bin and into the decrepit houses, shops and alleyways of Old Delhi, the wackiness of the first few scenes continues to run through the veins of the film until the returns it yields are diminished to the point of being non-existent.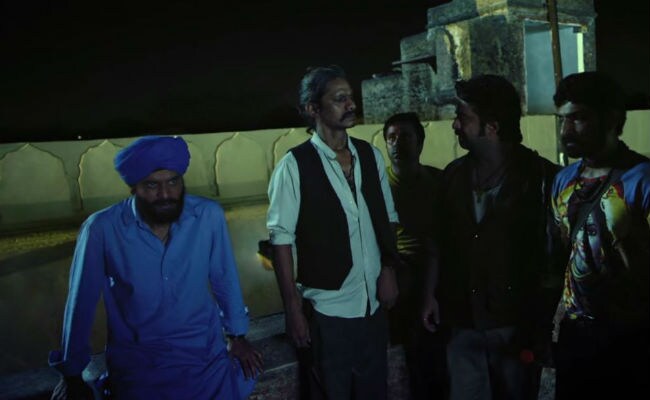 Saat Uchakkey
is a comic caper gone wrong. It seeks to blend wicked wit, wild flights of fancy and gritty realism. The outcome is well shy of productive.
That is rather sad because the talent on view, both off and on the screen, is anything but lightweight.
In the chaotic lanes of
purani
Delhi, a bunch of small-time crooks are desperate to rise above their lot. But their get-rich-quick methods are so slovenly that their acts do no good either to them or to the film.
Saat Uchakkey
is songwriter and theatre man Sanjeev Sharma's directorial debut. Marred by a scrappy screenplay, this film is going to be anything but the headstart that he might be looking for.
Saat Uchakkey
beats about the bush for the most part. It isn't clear until pretty late in the film what the bumbling, down-at-heels characters are really after.
The bickering drifters rave and rant at each other. Cuss words fly thick and fast. And the ragged, listless tale meanders through an excruciating narrative maze that gobbles up two hours and 19 minutes without delivering anything of lasting import.
An old mansion houses a hidden treasure chest believed to be crammed with gold. The ragtag gang wants the booty come what may.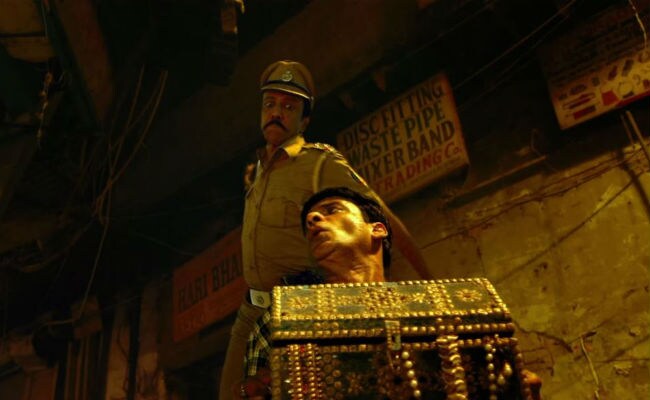 But such are the muddled methods that they employ that even a man pretending to be god's voice - yes, one of the characters does just that - cannot bail them out of their misery.
The criminal clique is led by a rather odious man named Pappi Jatwala (Manoj Bajpayee), who treats his lady love like a sack of rotten potatoes and thinks nothing of resorting to thievery to makes ends meet.
He polishes antique statues for a living, seeks Lord Hanuman's benison when the chips are down, and buys lottery tickets in the hope of making a killing one day.
This story of greed and its pitfalls might have been a passable morality play had the film's pace been more urgent and the characters been less shrouded in a haze.
Pappi and two sidekicks join forces with scruffy lawyer Jaggi (Vijay Raaz), and his accomplices to take a shot at robbing the
haveli
owned by an infirm and batty old man (Anupam Kher).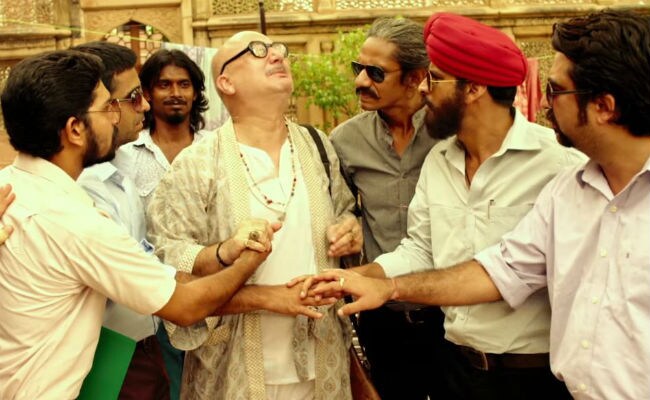 Pappi's girlfriend, Sona (a sprightly Aditi Sharma, one of the film's brighter spots), is dragged along on the unsavoury mission.
The girl is pushed around by both Pappi and Sub Inspector Tejpal (Kay Kay Menon), who, too, nurtures a desire to marry her. But she is far smarter than they think and often plays the two blokes off against each other to her own advantage.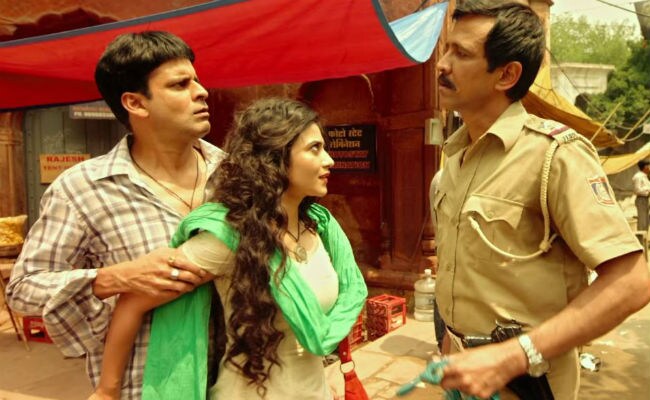 The director, also the film's co-writer, does come up with a few bright ideas and some flashes of inspired lunacy along the way. But he is unable to make them count.
The ensemble cast, despite being saddled with half-baked roles, spares no effort to lend comedic power to the messy mix.
While they appear to be enjoying themselves in the bargain, the script offers them little help as they seek to inject hilarity into the proceedings. In the end,
Saat Uchakkey
is such a colossal waste.
Saat Uchakkey
isn't low on ambition. It seeks to blend the grungy glory of a Brillante Mendoza film (without, of course, the graphic violence and sense of unsettling dread) with the absurd angularities of a Moliere comedy (without, of course, the quirky philosophy).
Sadly, neither of the narrative strains acquires a life of its own and creates any impact on what transpires.
Saat Uchakkey
is far too undercooked a broth to pass for what it wants to be - a zany, off-the-beaten-track entertainer.
It veers off the rails all too quickly and never returns anywhere close to getting back on course. Stay out of the way.