The BFG
, Roald Dahl's beloved adventure tale about a brave little girl who befriends the titular Big Friendly Giant, finds Steven Spielberg in his natural element of childlike enchantment, yet also strangely out of step, his trusted sense of narrative propulsion and pacing occasionally failing him in a saggy, draggy second act. Anchored by two winning lead performances,
The BFG
ultimately overcomes its longueur, if only by a hair of the title character's chinny-chin-chin.
Sorry, that's not a
BFG
-ism. Indeed, much of the enjoyment of
The BFG
- adapted for the screen by the late Melissa Mathison - derives from the title's character's playful, uniquely "squiggly" vocabulary, as he puts it, in which strawberries become "strawbuncles," and a television is a "telly-telly bunkum box." He's portrayed here by great British actor Mark Rylance with a wistful vocal cadence and digitally reproduced features that endow his animated likeness with enormous ears and a nose to match.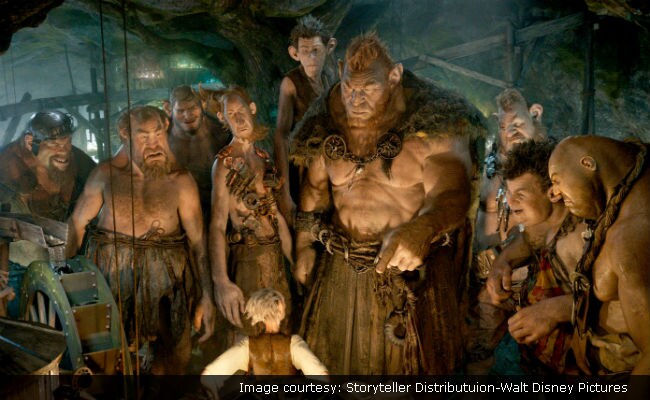 The BFG's chief job in life is to catch dreams and distribute them while people sleep, by way of a trumpet-like dream blower. When a precocious orphan named Sophie spies him one night, he kidnaps her, lest she expose his identity. He takes her back to Giant Country, where the two become friends and, ultimately, allies against the hulking neighbors who bully him mercilessly for preferring vegetables to a diet of tasty "human beans."
There's a fair amount of peril in
The BFG
, but it's considerably softened by the wonder of Sophie finding herself miniaturized in her new friend's magical, shiplike lair, whether she's taking cover in a goopy green snozzcumber or trying her first fizzy sip of frobscottle, which results in a particular passing of gas known as a whizzpopper. Portrayed by Ruby Barnhill in a gratifyingly un-cutesy breakout performance, Sophie emerges as a courageous, resourceful heroine, capable of holding her own even when confronted by scary monsters 10 times her height.
Working with his longtime cinematographer Janusz Kaminski, Spielberg drenches "The BFG" in syrupy brown and amber tones, a color palette that works well during the film's cozy opening scenes, but that grows drearier as the story veers into uninvolving, effects-heavy set pieces. Once Sophie and the BFG decide to take a journey to capture dreams - rendered as scurrying balls of light reminiscent of Tinkerbell - the movie becomes mired in aimless faffing about for its own sake.
The pace and visual interest perk up considerably when Sophie and the BFG hatch a plan to appeal to the Queen of England for help. It's a scheme that lands them in Her Highness's bedroom at Windsor (complete with her retinue of dogs) and, eventually, before a groaning board of deliciously decadent breakfast foods. (Purists beware: The filmmakers have tweaked Dahl's original finale to satisfy conventional notions of what constitutes a happy ending.)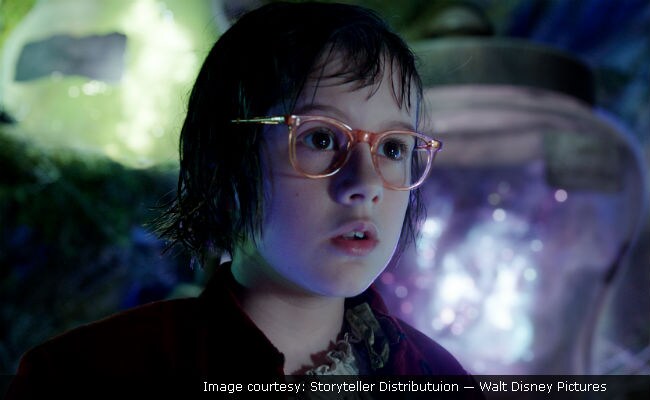 Bright, fast-moving and unapologetically, gratuitously flatulent, the concluding sequences of
The BFG
feel utterly of a piece with Spielberg's career-long passion for the collective dream state known as cinema. It takes a pro of his seasoned instincts to know that there's very little, in life or in movies, that isn't improved by Corgis, strawbuncles and cream, and a few well-timed whizzpoppers.
Watch Trailer
---
Two and one-half stars. Rated PG. Contains some scary moments, brief rude humor and peril. 110 minutes.
Ratings Guide: Four stars masterpiece, three stars very good, two stars OK, one star poor, no stars waste of time.
?2016, The Washington Post