Never has a movie been more inaptly titled. There is nothing remotely legendary about
The Legend of Michael Mishra
and its protagonist.
This film is a shoddily packaged cock-and-bull yarn that makes as little sense as an alligator waltzing on an autobahn.
To cut to the chase,
The Legend of Michael Mishra
is so egregiously bad that it isn?t funny.
Written and directed by Manish Jha, a filmmaker who once upon a time brought home an award from Cannes, is everything that a comedy should never be.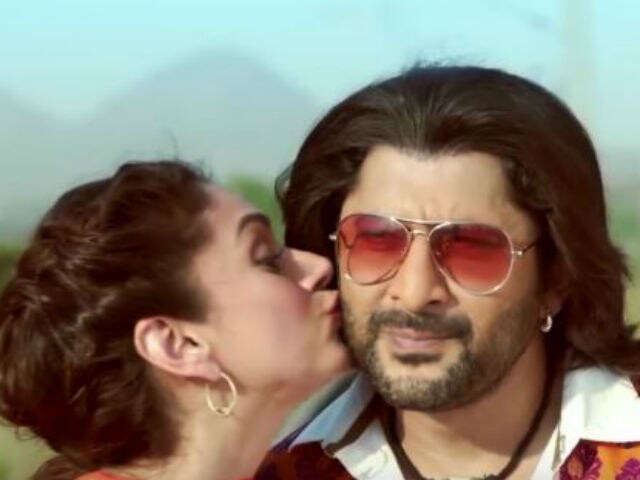 An appallingly inept script, cringingly corny dialogues, utterly nonsensical plot devices and dreadfully off-synch acting add up to a complete travesty of the genre.
The Legend of Michael Mishra
is more maddening than mad.
Patna and Bihar are referenced a number of times and the characters speak their lines the lilting sing-song way in deference to local inflections.
But not only does the film give regional authenticity the short shrift, it reduces all its key characters to cackling caricatures that can only give Bihar a bad name.
Not for a moment does
The Legend of Michael Mishra
let a semblance of common sense get in the way of its runaway stupidity. The result is an attempted laugh riot that runs riot all right but delivers no laughs.
The only time that the painfully puerile comedy comes anywhere close to serving its avowed purpose is pretty late in the film, by which time one has switched off completely from the burbling bilge unfolding on the screen.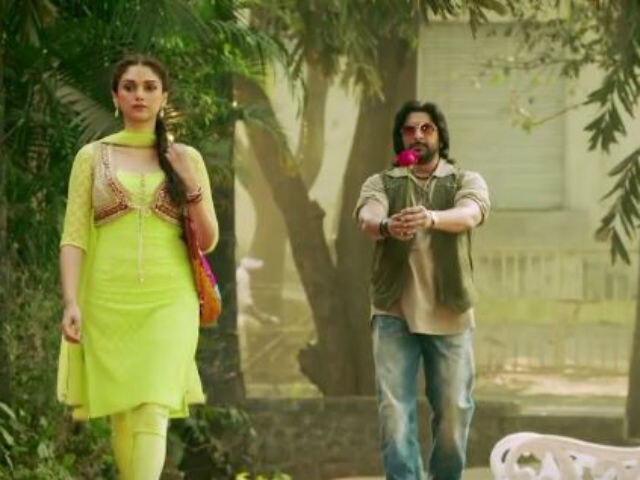 The titular character (Arshad Warsi), pining for the love of his Varsha (Aditi Rao Hydari), decides to seek divine intervention. He rings a temple bell so violently that his hand begins to bleed.
On cue, the skies upon up and a parched Patna receives a bout of rain. The excited priest, who has been watching Michael Mishra having a go at the bell, hollers: your prayer has been heard and varsha (rain) is here.
The film has rained so much nonsense upon the audience by then that the scene passes without causing a ripple.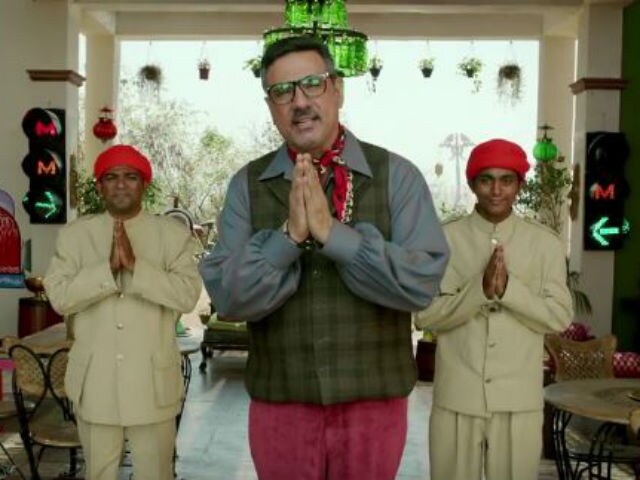 Boman Irani is also a part of
The Legend of Michael Mishra
in the guise of a highway
dhaba
manager who doubles up as a raconteur bent upon talking up Michael Mishra?s madcap ways.
A busload of students have stopped over at the eatery and he fills them in with details of the Patna kidnapper turned lover boy?s exploits. He is a legend, the narrator insists. The captive audience is told the convoluted story of how the criminal had a change of heart at the behest of the woman he loved.
The love story is another fluffy folderol. On the run from his tailoring shop after accidentally killing a thug, MM chances upon a neighbourhood girl dancing under a tree.
The two exchange hellos and her voice and manner of speaking get etched in the boy?s heart.
MM is still running when he is all grown up, complete with a bearded, long-maned look. He runs his gang of robbers and kidnappers from an abandoned
haveli
.
Cut to a talent contest where the hero espies the girl of his dream. She performs a song defining the physical characteristics of a cow. Myself Varsha Shukla, the lady hisses into the microphone. Michael Mishra rediscovers his purpose in life. They exchange love letters rolled into balls and flung from one balcony to another in a Patna residential colony.
It is one of these billets-doux that appeals to Michael Mishra to reform himself to make himself worthy of Varsha?s acquiescence.
A third balcony comes into play as the grotesque tale fumbles on towards the climax and a local rock star who shares Michael Mishra?s initials gets his ten minutes of fame.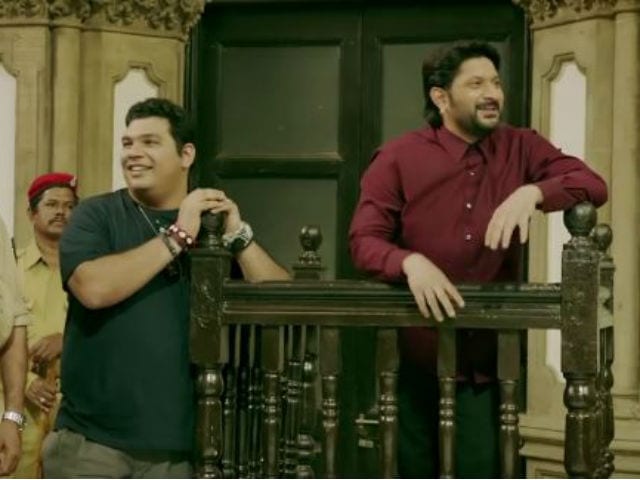 The cast of
The Legend of Michael Mishra
includes Kayoze Irani, who plays the hero?s bumbling sidekick, a man of multiple disguises.
The actor, who started out with Karan Johar?s
Student of the Year
and was last seen in
Youngistaan
, does not get to share screen space with his dad for a reason that is absolutely obvious but isn?t revealed until the last scene.
In any case, it is unlikely that anybody would be dying to know how Half Pant ? that?s what Kayoze?s character is christened because he only sports bermudas ? tides over the many mishaps that he suffers.
The Legend of Michael Mishra
is an unmitigated disaster: so ham-fisted that it?s all fingers and thumbs pointing in no particular direction.
Arshad Warsi (looking dreadfully scruffy for the most part) and Aditi Rao Hydari (straining to get the Bihari lingo right) have never looked more ill at ease in a film.
As for Boman Irani, the less said the better. What on earth is he doing in The Legend of Michael Mishra? One can only wonder.
Bihar mein toh kuch bhi ho sakta hain (anything can happen in Bihar), somebody yelps in the film. But even that dictum cannot explain why anyone should invest time and money on a film as insufferable as this one.
Want to feel good? Stay away from Michael Mishra and his low blows.
Watch trailer: