My favourite moment in
The Salesman
comes when Shahab Hosseini, playing the film's male lead, Emad, performs some Spongebob Squarepants dialogue, in Persian. He's trying to amuse an unlikely dinner guest, an adorable little boy with funny spectacles, and the boxy-trousered line works exactly as intended. It's a lovely beat - a brief respite in a harrowing film - and is made remarkable by how many layers virtuoso director Asgar Farhadi simultaneously has on the boil. Emad has come home to find his wife, Rana, in a good mood after ages, playing with a friend's child. The child has divorced parents, and is used to avoiding his father and finding his own space. Rana, her world crashing down around her, is clinging to this child as an excuse to smile, and has made macaroni that has wowed both husband and kid. All appears briefly well till Emad discovers something and firmly decides that this is not food they should eat, taking the macaroni plates away and offering bribes of pizza and fries to soothe the child - a child who doesn't need soothing. While neglecting the wife who does.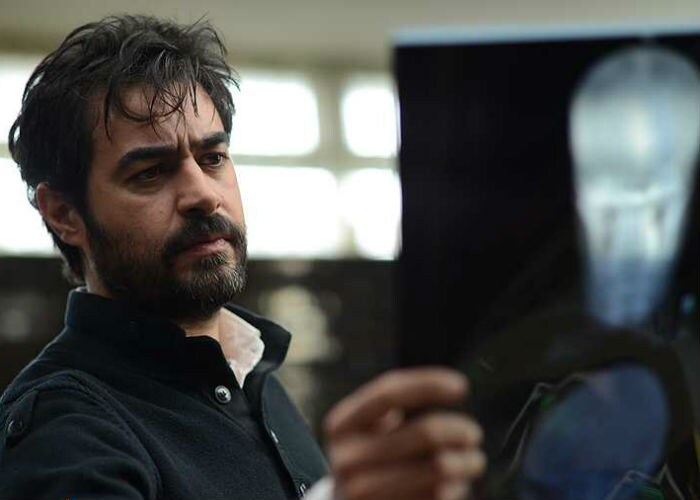 Even quoting Spongebob is no accident. Farhadi's Oscar-winning new film is about a local Iranian theatre production of Arthur Miller's Death Of A Salesman, a play about varying interpretations of The American Dream. The charismatic Emad has been cast as Willy Loman with Rana conveniently playing Loman's wife, Linda. The two have just found a place to live, where something dreadful happens - though we are never shown what. There has been a break-in, and something, we're told, has happened to the wife, and we are given a slow drip of details, but thanks to shame and evasiveness on the part of husband and wife, things aren't explicitly spelt out. He never wants to know while we really, really do.
In an American film, this would automatically involve the police; complaints would be filed even if they didn't lead anywhere. In Iran, the police is trouble, and the idea of reaching out to them is beyond a last resort. Emad and Rana would rather quietly, shamefully try to forget it ever happened. This, of course, is easier said than done. Rana tries to let the incident go but finds herself haunted, needing only her husband's touch. Which, in turn, is nowhere to be found as Emad - who finds he has nothing to say - distances himself from her and tries, in his own obsessive and meticulous way, to find the culprit.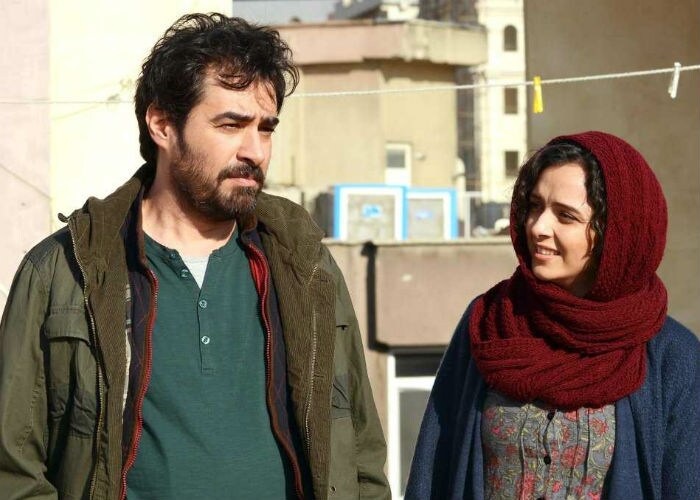 It is all very well to say revenge is best served cold, but vengeance is far easier to act on via impulse. Slapping back is simpler than plotting climactic retribution, and any reasonable and level-headed person will - or should - have trouble wrapping their head around the tenet of an eye for an eye. This is a fine subject for Farhadi, but The Salesman doesn't ever come close to his best - A Separation, where the devastating story of a breaking marriage was given a Hitchcockian build of tension and suspense - possibly because he may be trying to say too many things and, like Emad, doesn't have the words. As a result,
The Salesman
, while exceptionally acted and set in a richly textured world, often feels laboured and exasperating. The artistry and, as in the scene I started this review with, the layers, are all there but the film appears more staged than we expect from Farhadi.
Still, almost inevitably, there is genius to be found. In the performances, of course - in the way Hosseidi makes his Emad confident yet uncertain, believably loving yet frighteningly opaque, and the way Taraneh Alidoosti plays Rana in a blend of fragility and weariness - but also in the way Emad breaks into an unscripted outburst during a performance of the play, screaming at a co-actor he is furious with using words Arthur Miller never wrote. I also love how the mother of the child with the funny glasses determinedly practices her belligerent stage laugh.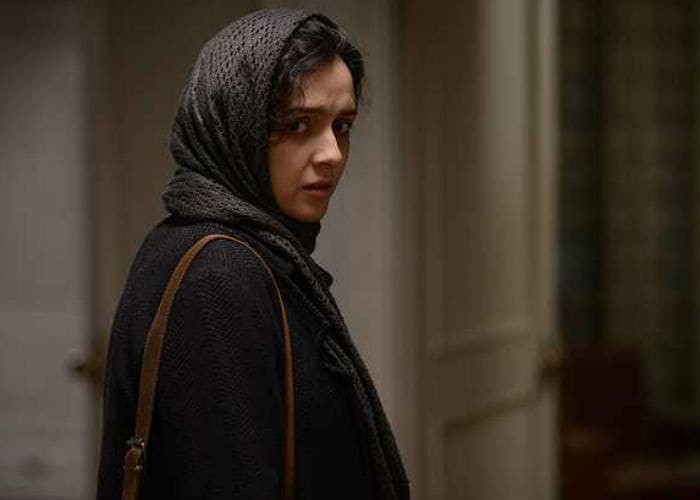 Then comes the climax, a miraculous and breathless final act that will, I assure you, get you by the throat and force down a half hour of white knuckled, dry mouthed tension. It is a nightmare, this cinematic chokehold, and perhaps Farhadi needed the film to amble aimlessly for a while so he could lull the audience into some kind of stupor before unleashing it. This phenomenal final section is suddenly reminiscent of other inward looking films about husbands gradually becoming unable to express themselves - like Ruben Ostlund's magnificent Force Majeure from a couple of years ago - but doesn't quite fit the rest of this draining, lifelike film. Everything that comes first is exhaustingly awake, while the finale, I gather, is yet another way to look at The American Dream. What a sales pitch.