SPOILERS AHEAD
Vikramaditya Motwane's third directorial venture
,
Trapped
, rests on a thin but strikingly unconventional premise. It is a slingshot-taut and tense high-wire act pulled off with applause-worthy, missteps-free aplomb. The protagonist of this slow-burning, minimalist drama - a white collar worker stranded without water, electricity and food in a vacant thirty-fifth level apartment in Mumbai - is compelled to resort to the most desperate, unheroic, stomach-churning measures to ward off the worst.
Kuch bhi ho jaaye mujhe yahaan nahin marna hai
(Come what may, I don't want to die here), the man mumbles under his breath as the hope of his breaking free in one piece recedes with each passing day.
Yes, he faces the prospect of rotting to death in a concrete cage. His increasingly frantic efforts to solicit help from the building's solitary watchman and the residents of a
chawl
down below prove futile.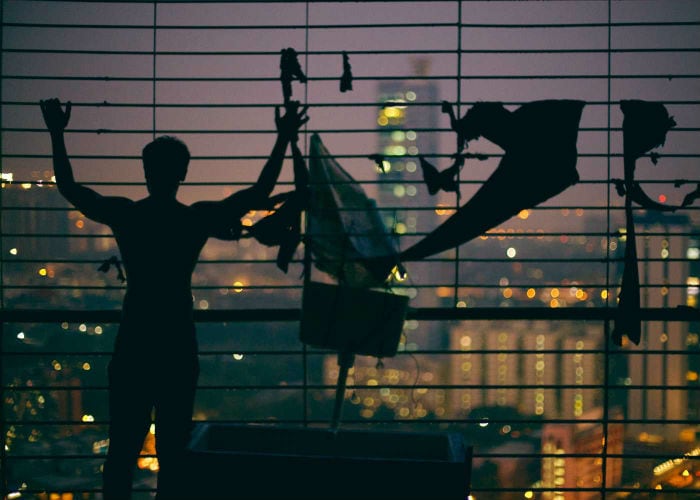 The plight of this unexceptional individual sucked into an
extraordinary struggle for survival
brings the audience face to face with an extreme urban nightmare. This is a city whose constant din drowns out voices and entreaties that are dying to be heard, like those of Shaurya (Rajkummar Rao), a soft-spoken, strait-laced travel agency employee.
His placid life takes a nasty turn after he falls in love with a pretty colleague, Noorie (Geetanjali Thapa), proposes marriage and goes out in search of a nest. He walks right into a trap instead. Over and above the unsettling urgency of the physical drama at its heart, the handful of clearly defined pieces that Trapped works with enhances its power.
Shaurya is an intrinsically introverted and somewhat tactless man, which is eminently evident in the tentative phone conversations that he has with Noorie (in the film's innocuous but stage-setting prelude). The girl is due to get hitched in a couple of months, but she responds to Shaurya's proposition. So he now needs to quickly move out of the bachelors' pad that he shares with a couple of friends and find a new flat. He locates one with great difficulty only to land in big trouble. A wind slams the front door on him with the key to the apartment left dangling outside.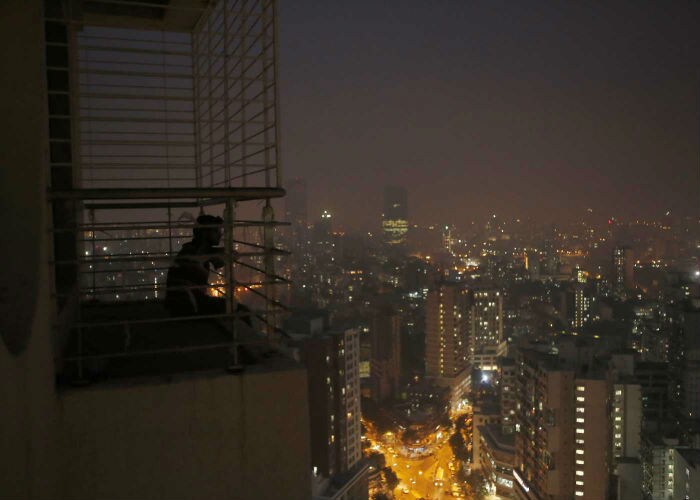 Scripted by Amit Joshi and Hardik Mehta,
Trapped probes the theme of alienation
in an unprecedentedly simple and direct manner. If we stretch the point a bit, we could regard Jagte Raho (1956) and Yaadein (1964) as thematic models for this tale of a man stuck in a life-threatening limbo in an urban jungle.
More recently, we saw debutante Ruchika Oberoi's off-mainstream
Island City
, but that film was more about the absence of meaningful connections between the humans of Mumbai despite the rapid proliferation and deepening of means of communication.
Trapped
is about the complete breakdown of communication and the resultant creation of a situation in which a rodent is the only creature that the protag can converse with. He asks the rat: "
Kuch sunaai de raha hai
(Can you hear me)?" Inevitably, he has to articulate the answer himself: "
Kisiko kuch sunaai nahi deta
(Nobody can hear anything here)."
This exchange is highly unusual. Rats scare Shaurya shitless. Literally. We never see him empty his bowels in the waterless washroom although he does throw up a few times after consuming stuff that, we learn, compromises his religious beliefs. With his back to the wall and left to his own fast dwindling devices, Shaurya, who, in less daunting times, might have preferred to stick to the straight and narrow, confronts his phobias and hang-ups head-on. The outcome isn't edifying but essential.
The life of the 'hero' of
Trapped
, like millions in the city, hinges on his "next salary". He is a bloke who is easy to miss in a crowd. He is as faceless as they come. But when push comes to shove, the savage within him rears its head.
Yeh hai Mumbai meri jaan
!
Watch the trailer of
Trapped
:
The ever-dependable Rajkummar Rao is dazzlingly outstanding in what, for all intents and purposes, is a solo performance. On the screen virtually every split-second of the way, he is never short of spell-binding. Geetanjali Thapa, who necessarily has far less to do, is no less effective.
Trapped is as far removed from Motwane's sophomore effort (
Lootera
, a multi-layered period drama) as the latter was from his debut film (
Udaan
, an intense small-town coming-of-age tale). Filmmakers who do not repeat themselves are rare indeed in Bollywood and the handful that there are deserve to be commended and celebrated.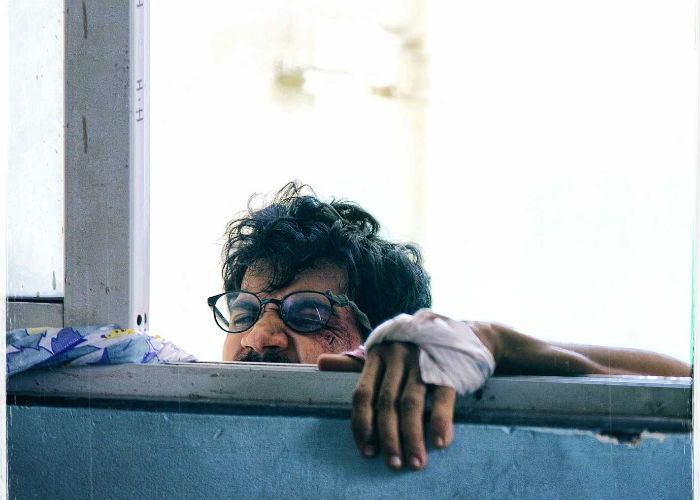 That is not to say that
Trapped
is unblemished in every respect. For one, as a survival thriller, it just does not generate enough chills to knock the viewers out of their seats. The deliberate pacing might be disorienting for some. The 'horror' of the ordeal that the protagonist confronts takes quite a while to be fully felt as the film vacillates between the humdrum and the nauseating. But the quality of its content and craftsmanship heightens the overall impact of
Trapped
.
The imaginative and highly effective background score (Alokananda Dasgupta), coupled with the evocative sound design (Anish John), conveys the depth of the hero's worsening plight. Siddharth Diwan's camerawork, too, perfectly approximates the panic-stricken protagonist's unsteady state.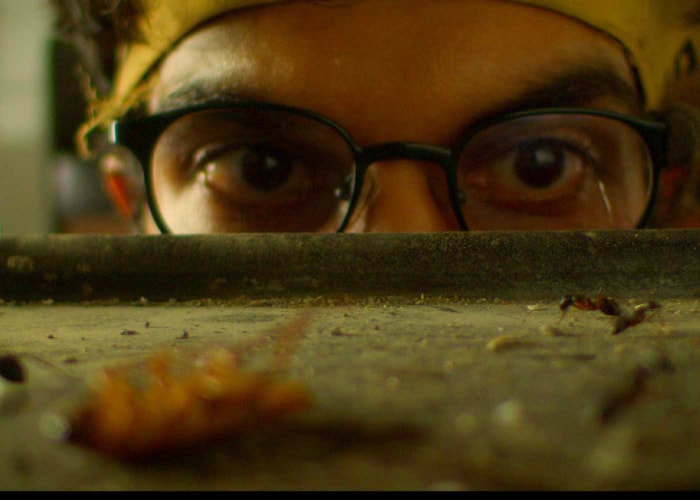 Trapped
isn't an easy film to watch. It certainly isn't for the squeamish. But if rats and roaches do not sicken you and claustrophobia and acrophobia are only vague terms in your lexicon, do watch
Trapped
for its artistic audacity, if nothing else.