SPOILERS AHEAD
The biggest point of interest in
UNIndian
is undeniably the film's lead actor - Brett Lee. Express fast bowlers, by virtue of the trade that they ply, tend to be performers who revel in playing to the gallery. They are cocky, aggressive and intimidating.
On a new pitch, the former Australia speedster displays none of those traits in his more-than-passable performance as the low-key lover of an Indian single mom in a cross-cultural romantic comedy.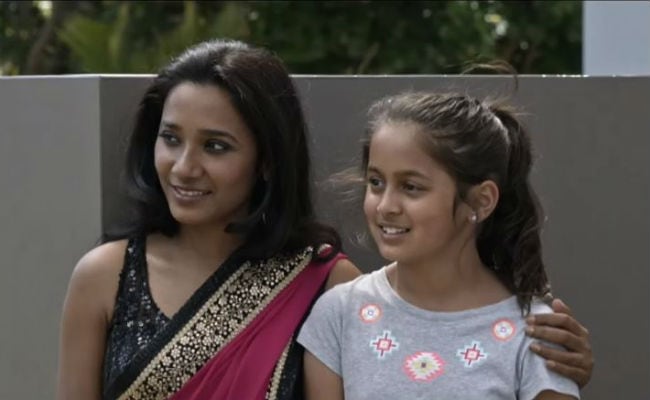 Will Henderson, the character that Lee essays in
UNIndian
, is an affable teacher of Aussie English to foreign students of the University of New South Wales.
He could well be mistaken for the most benign and unassuming soul in the whole of the Antipodes.
The first-time actor, without being in total control of the dynamics of acting, serves as the ideal foil to Tannishtha Chatterjee, whose expressive face does all the communicating while Lee's steady gaze and understated dialogue delivery does all the receiving, completing the film's emotional circuit.
When Will begins his run-up towards the difficult goal of wooing Meera (Tannishtha), who has a far-wiser-than-her-age 10-year-old daughter Smita (Maya Sathi), he favours a slow trundle over a brisk approach.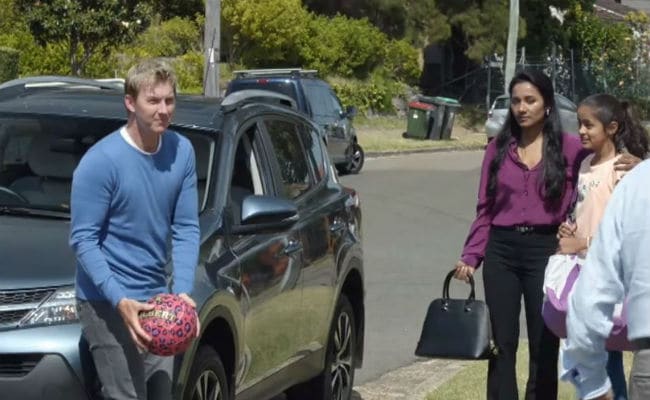 This might be Australia mate, but good boy Will decides to adopt the Indian way, working his way steadily into the lady's heart - and from there on, to her bed - one small step at a time, mindful of the cultural predilections involved.
Meera, too, isn't bowled over at first sight. She takes her time to warm up to the white man's tentative advances. She is after all a once-bitten, twice-shy woman, having come off a messy marriage.
Will sights Meera at a Holi function into which he strays under the impression that it would a "holy" ceremony. By the end of the festivities, he loses a white linen jacket and his heart to the woman whose face he can barely see behind a veil of colours.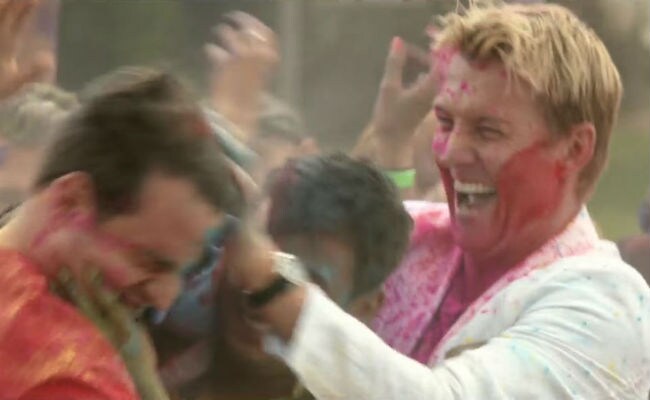 There is, of course, the false alarm of a well-to-do doctor of Indian origin, Sameer (Nicholas Brown), who, in the eyes of Meera's mum, is the ideal lad for her daughter.
But for Meera, he is only a silly old "w****r", too full of himself to ever notice that he always teeters on the edge of making a right royal fool of himself.
UNIndian
is a drama both about blending in and standing out, with neither act being free of intense, focused struggle.
Director Anupam Sharma, who puts in an appearance in the guise of an all-knowing godman and also as himself in a closing dance sequence designed as a curtain call, does well to keep the drama direct and simple.
There is no great philosophy or social analysis in this film, except perhaps when Meera talks about "not Australian enough for Australia yet and not Indian enough for India anymore" (but that, too, isn't all that original).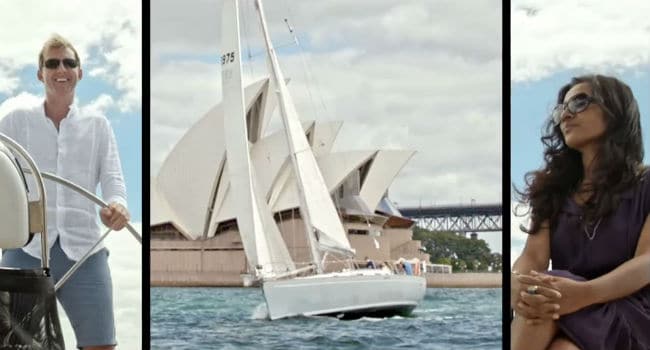 Or when a senior Queen's English professor at UNSW seeks to throw a spanner in the works of the class that Will has devised to help expats brush up on typical "Aussie".
Is Aussie even a language, a colleague of Will's, Mich (Adam Dunn), asks when discussion veers to the importance of the work that Will is doing to help outsiders assimilate.
When a film is about Indians, could it be untouched by the conventions of a family drama as well? Meera and Will's growing proximity inevitably sets the cat among the pigeons.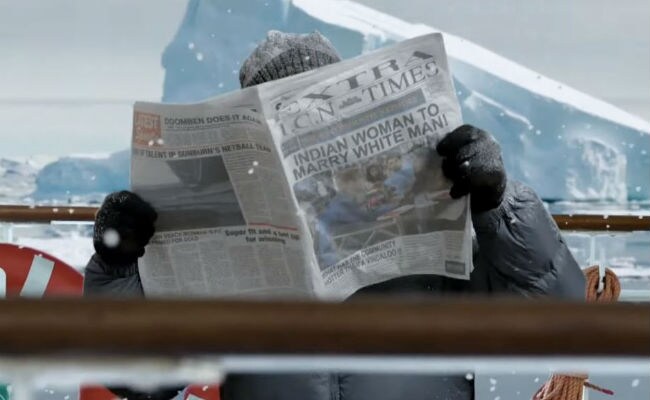 Meera's conservative parents (Akash Khurana and Supriya Pathak Kapur) are scandalized when they catch the white man literally with his pants down, emerging from their daughter's bedroom.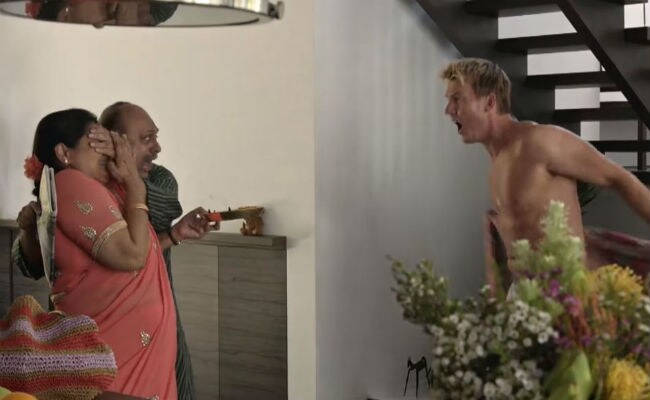 Meera is a successful, independent woman who has moved to Sydney from Perth and lives near her parents' home, and she isn't a jot apologetic.
Outside the entrance of Meera's residence is that all-weather evil eye-deflector - a bunch of green chillis mounted atop a lemon by the means of a string. It is obviously her mother's doing.
The materfamilias is determined to find Meera another "good, prosperous and providing family" that could give her a second chance in life. It matters little to her that Meera, happy in her skin, simply isn't looking for a social sinecure.
As the strong-willed divorcee's insistence that she can provide for herself - she is the marketing head of an international hearing aids firm - falls on deaf ears, she gravitates towards Will, acutely aware of the pitfalls in the way.
UNIndian
, as a film, has its own share of pitfalls to negotiate. It occasionally resorts to contrived means to get around its loose ends. Yet, in the ultimate analysis, the film never trips irretrievably.
The two leads are surrounded by a couple of able supporting actors - Arka Das as Will's bum chum who hosts an Indian cookery show in the hope of turning it into a web series one day, and Sarah Roberts as Will's South Indian student Priya, who frets over her name never being pronounced right.
Its pronounced
desi
inflection is well integrated into the plot of
UNIndian
. With a lead actress who knows her onions as well as anyone else in the business and who is on top of her game, here's a film that has just enough spice not to err on the side of excess.
Watch Trailer