With the premise of how love and devotion can change destiny,
Waarrior Savitri
is a contemporary adaptation of the mythological romance of Savitri and Satyavan found in the
Vana Parva
- The Book of the Forest of the Mahabharata.
And, with Om Puri playing Yamraj, the God of Death, one's expectations soar.
But alas! Director Param Gill's
Waarrior Savitri
is a tackily mounted film that fails to appeal. His story, screenplay, plot, characterisation and action sequences are all sketchily crafted, and the outcome is a boring, tedious affair. There is nothing that elevates the viewing experience.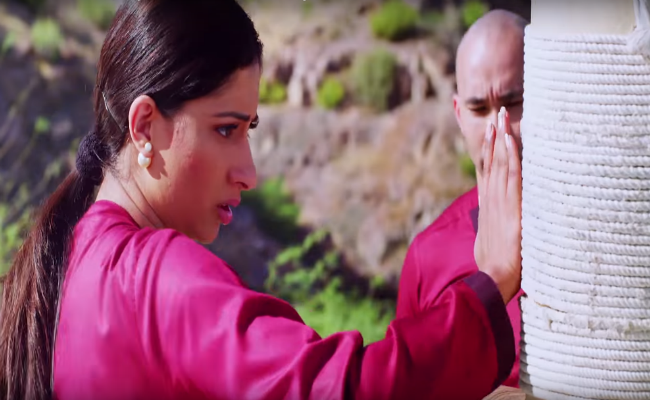 With impressive aerial shots of Jodhpur, the film starts off with promise, but gradually the assurance crumbles.
The first half nevertheless moves at a relatively quick pace, while the second half drags with forced action, and an unrealistic plot which is treated like a theatrical fantasy, especially Savitri's interaction with Yamraj, the Lord of Death.
Even the talented actors can't salvage this amateurishly handled saga. They are all victims of a poorly written script.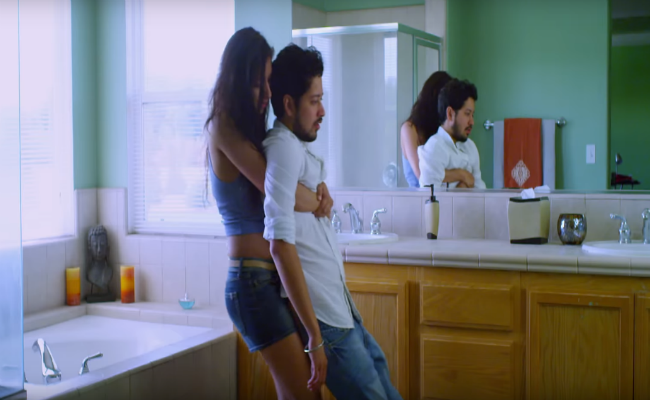 Niharica Raizada, the granddaughter of renowned music director OP Nayyar, has all the trappings of a Hindi film heroine.
She plays Savitri, the only daughter of a rich widower Chaudhuri Saheb, who pursues martial arts after an untoward incident during her childhood.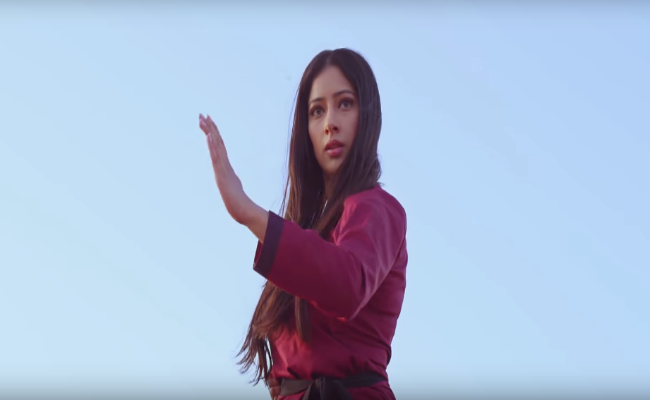 And over a period of time, she grows up to be a tough young lady. Like her character, Niharica capably delivers what is expected from her. She is agile in the action scenes, dances gracefully in the item number and emotes effectively.
Rajat Barmecha, as Satya is charming. He has a meek screen presence which suits the character he plays. But with not much emphasis given on the raison d'etre of his love interest in Savitri, their pairing seems forced and their on-screen chemistry mysteriously harsh and mordant.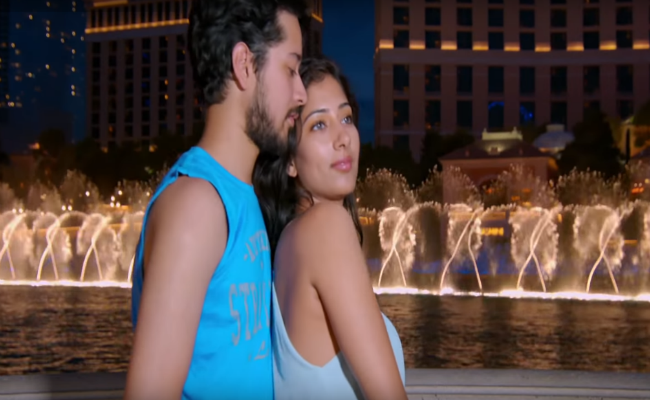 Yesteryear actor, Shammi Kapoor's son Aditya Raj Kapoor plays Savitri's father, Chaudhuri Saheb with a deadpan expression throughout.
Gulshan Grover as Satya's blind dad, is engaging. He does not bring any gravitas to the character which is directly picked from mythology.
Similarly, Karamveer Chaudhari essaying the role of Panditji, who according to the Mahabharat was Narad Muni, is disappointing.
And, the brilliant actor Om Puri is totally wasted in a poorly designed and executed character.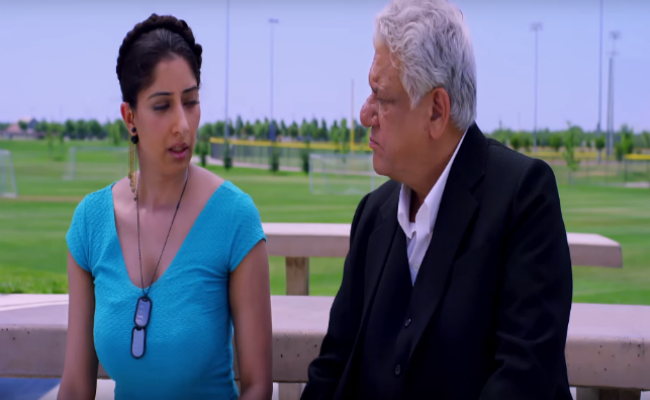 His interaction with Savitri as Yamraj, which is meant to be surreal, in reality, is anything but surreal. The overall effect is a tad unconvincing.
Cast to lure front-benchers, pin-up girl Lucy Pinder is a big let-down. Flexing her muscles in a confused role, she is far from the sexy siren she is projected to be.
The songs integrate into the narrative but the music is loud and jarring. The item number with the lyrics "
Ache logon ne, bure logon ne
" comes in too late in the narration, but makes for a perfect, boredom break.
Watch
Waarrior Savitri
only if you have time to spare and nothing better to do.
Watch the trailer: