This year, the Grammys were notable for many reasons. For starters, rock greats Led Zeppelin won the first ever competitive award. There were some other high points too. Here are 10 of them:
1.The Beatles, or what's left of them, sang and
Pretty Woman
introduced them. Sir Paul McCartney and Ringo Starr, both of who received Lifetime Achievement awards, took the stage to perform a rendition of Queenie Eye from Sir Paul's new album. Actress Julia Roberts, dressed in black lace Elie Saab, talked them onto stage and John Lennon's widow Yoko Ono danced along in the audience.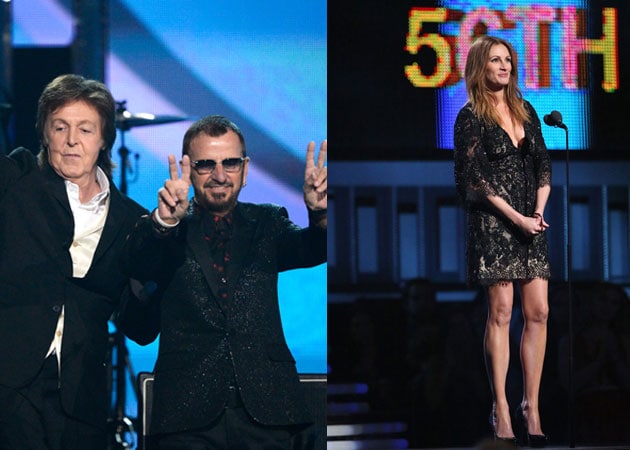 2.Mr & Mrs Smokin' Hot Carter opened the show in the most fabulous manner possible. This was the first time Beyonce and Jay-Z were collaborating for a Grammy performance and there was holding back as they sand
Drunk In Love
. They held hands, they slow-danced.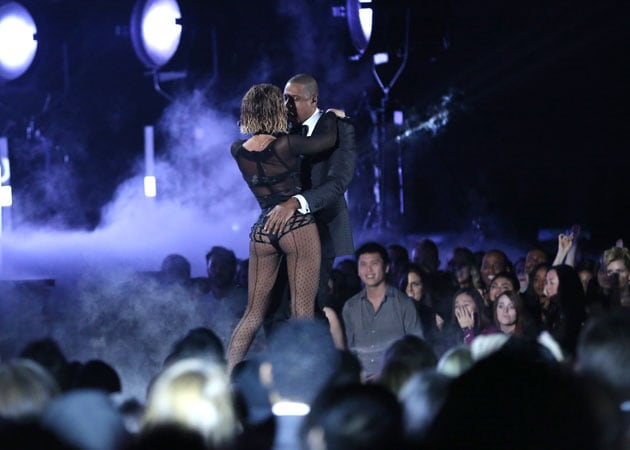 3.Oh, and Beyonce had the best seat in the house.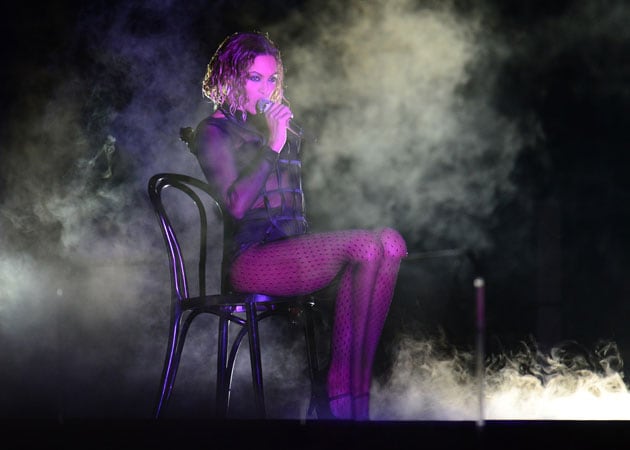 4.The moment Taylor Swift thought she'd won Album of the Year for Red and then realized she'd actually lost to Daft Punk for Random Access Memories.
5.Trapeze artist Pink brought the circus to town, singing Try while spinning in mid-air, clad in a black lace bodysuit.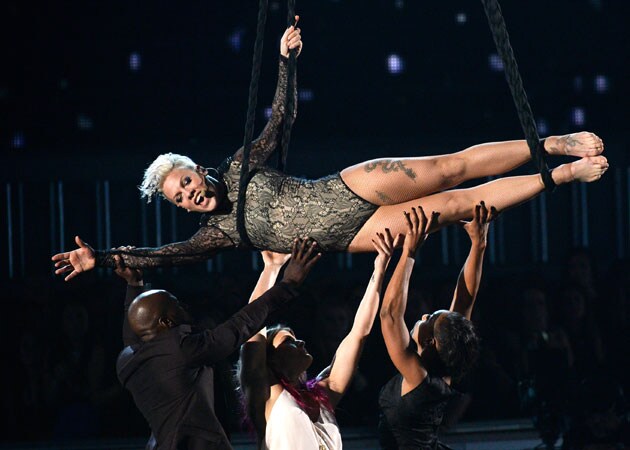 6.Madonna, Queen Latifah, Macklemore & Ryan Lewis, Mary Lambert and Trombone Shorty sang
Same Love
while 33 couples, some of them same sex, were married in a wedding that was kept secret till it was televised.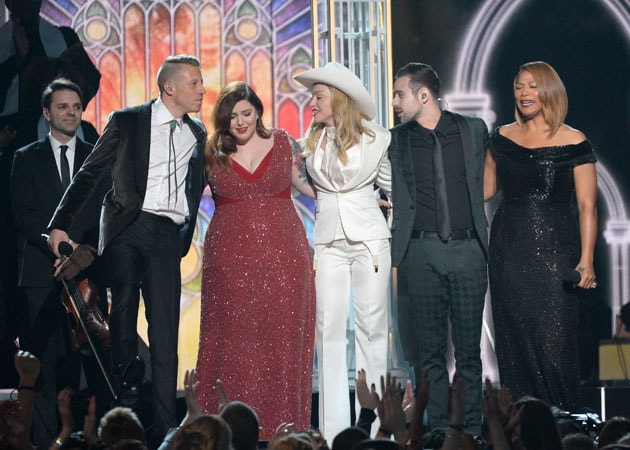 7.Taylor Swift's big hair blowout as she accompanied herself on the piano for
All Too Well
.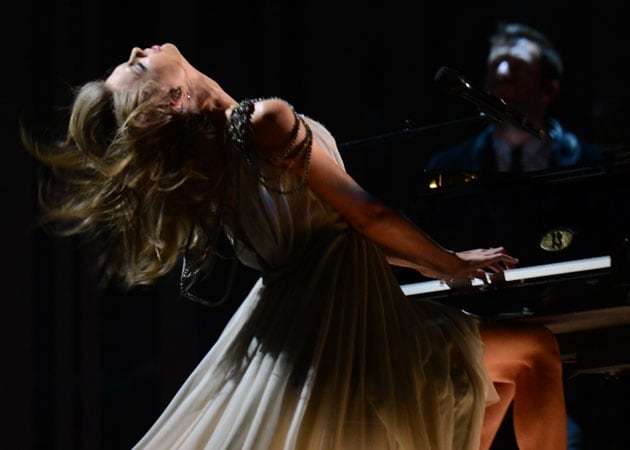 8.Katy Perry's Lady Gaga-like stage entry in a transparent globe.
9.The Sorting Hat Pharrell Williams stole from Hogwarts to wear to the Grammys...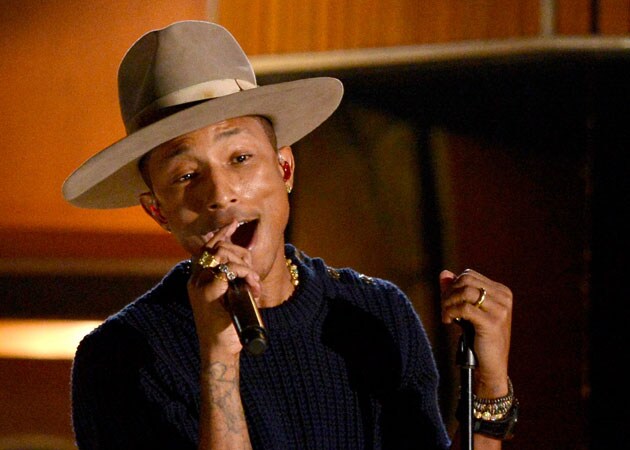 10....to bow down mister to French robots Daft Punk.