This year, the Grammys were mostly about Madonna being Madonna and Prince being Prince - which, if you watched the show, you know already. But it was also about Kanye being Kanye. Here are five Grammy moments you might have missed.

1. Sam Smith won EVERYTHING at the Grammys but that was A-ok with Kanye West, self-appointed custodian of Beyonce's award collection. What wasn't ok was Beck's Album of the Year win which surprised many folks, Kanye most of all. Yeezus ran onto stage to mock-diss Beck just as he had infamously Taylor Swift's party at the MTV VMAs in 2009 telling her that Beyonce should have won instead. The crowd, Bey and Jay in particular, held its breath before realizing it was a joke. Except that it turned out not to be later. "Beck needs to respect artistry and he should have given his award to Beyonce," Kanye told E! later. Beck wasn't mad at Kanye though, and said he thought Beyonce was going to win too.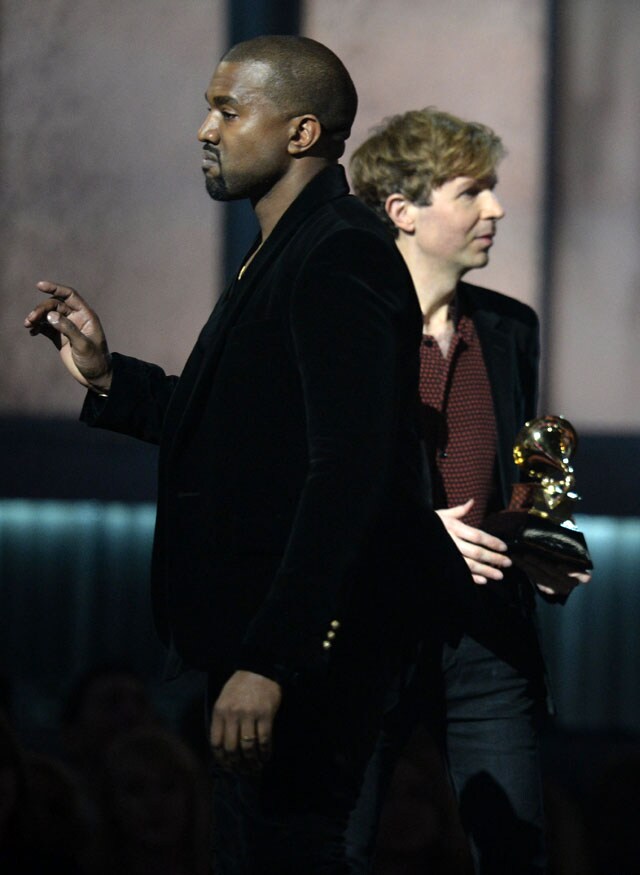 2. Meanwhile, Beck's Wikipedia page was briefly hijacked by an angry Bey fan - Yeezus, was it you?? - who wrote that the Heart Is A Drum singer was the 'stealer of the Album of the Year award' which he snatched from 'Beyonce Knowles, Queen of the World.'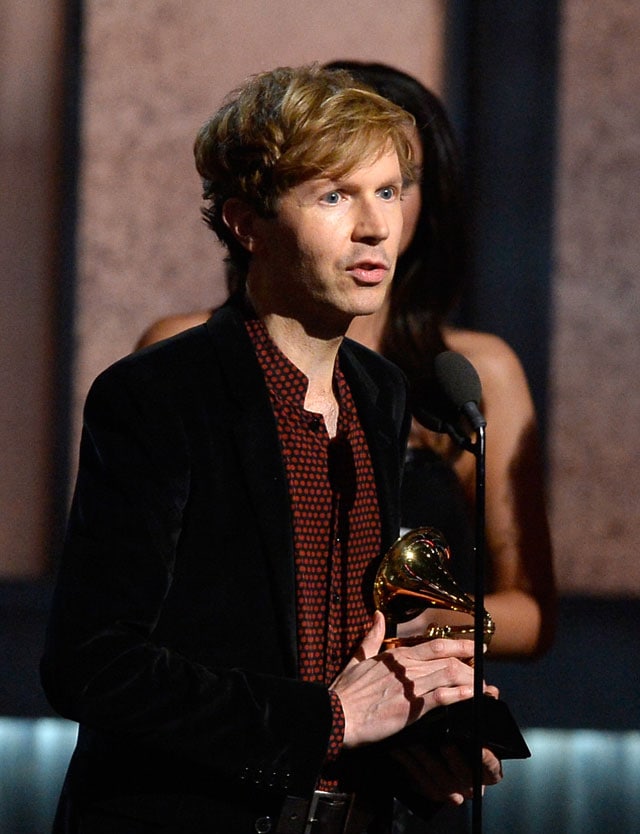 3. While Kanye plots Beck's downfall, Taylor Swift can finally exhale. She made up with Kanye six years after he reduced her to public tears at the 2009 VMAs, and they posed and smiled like nothing had ever been.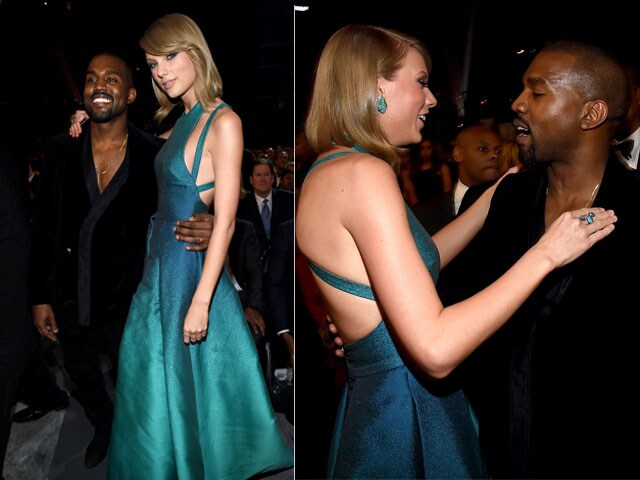 4. Rihanna was clearly hiding swag under her giant pink powder-puff dress because her bestie Katy Perry had to help her adjust it so RiRi could glide around without tripping over her hem like Jennifer Lawrence. She changed into a black suit-like outfit to perform with Sir Paul McCartney and Kanye later. Which was a smart thing to do.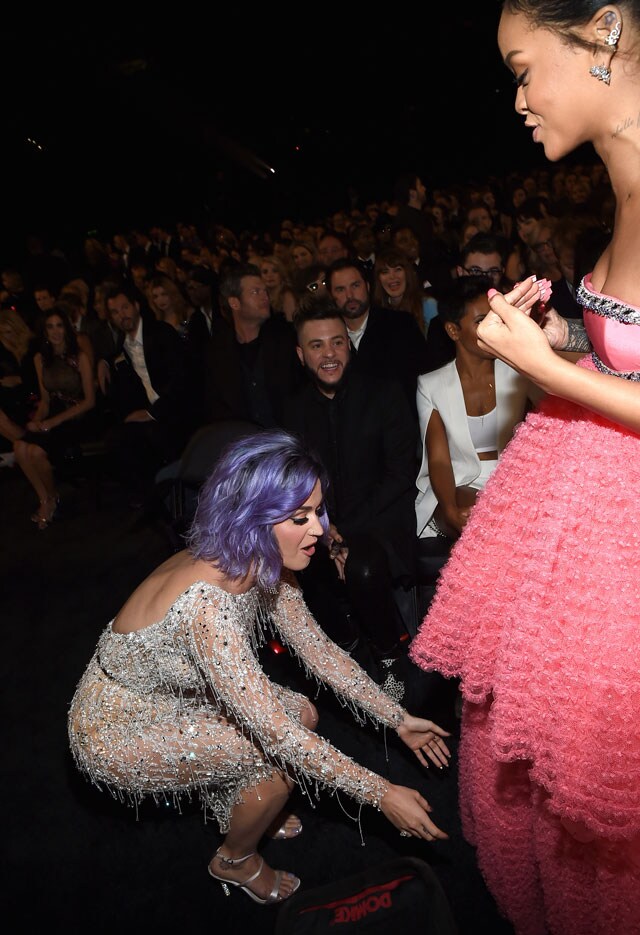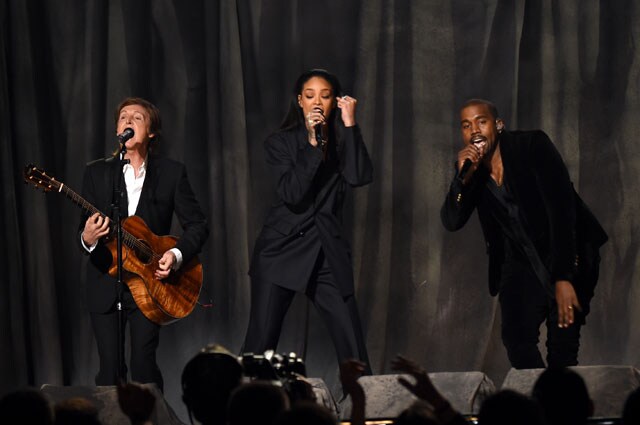 5. Australian singer Sia performed Chandelier with her face uncovered - she almost never shows her face, like never - but it turned out to be Bridesmaids star Kristen Wiig standing in for her.