Singer Adele, who won
the Song Of The Year Grammy for Hello
on Sunday, startled the everyone at the
59th Annual Grammy Awards
by abruptly asking to start over during her tribute to the late music legend George Michael. This is the second straight year she has encountered a glitch due to technical issues. The chart-topping English balladeer was performing George Michael's
Fastlove
when she used profanity - bleeped out in the live telecast - and asked to start again. "I know it's live TV, I'm sorry. But I can't do it again like last year," said the award-winning
Hello
singer.
After a short hesitation, her back-up orchestra stopped and began the song again. The problem was not immediately clear.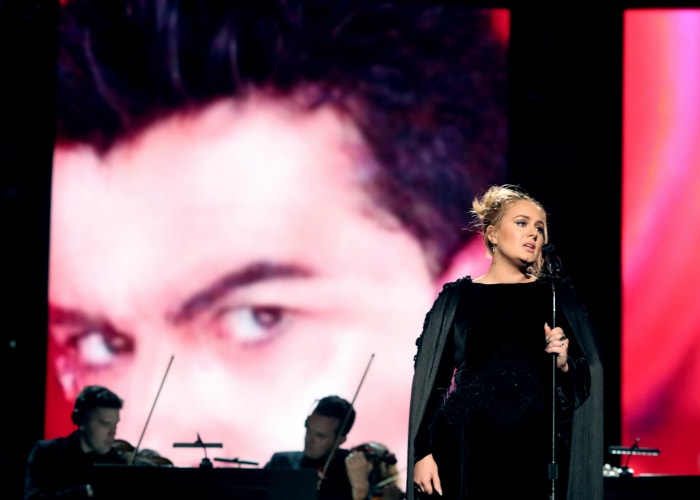 Adele was tearful at the end of the performance but had the clear support from the audience comprising her colleagues, who gave her a standing ovation, and from fans on social media.
Singer Charlie Puth tweeted:
I commend @Adele for starting over and making it right! Very very good.

? Charlie Puth (@charlieputh) February 13, 2017
Last year,
Adele did not start over bu
t her voice went painfully out of key as she performed
All I Ask
. The Grammy organizers later revealed that the problem was caused when a microphone fell on the piano's strings. Explaining her situation, Adele had tweeted: "The piano mics fell on to the piano strings, that's what the guitar sound was. It made it sound out of tune. S**t happens." Adele also added that she was pacifying herself with a burger: "Because of it though I'm treating myself to an In-N-Out. So maybe it was worth it.
It was the second performance on Sunday night by Adele,
who opened the awards gala
by singing her mega-hit
Hello
.
(Except for the headline, this story has not been edited by NDTV staff and is published from a syndicated feed.)