With more audiences in India now watching a film dubbed in Hindi than any Hindi film in history, is the film industry going to be shaken up?
When I started out as a film critic in the year 2004, the biggest Hindi language success of the year was a film called
Murder
, directed by Anurag Basu and starring Mallika Sherawat. (It was a film, I must here confess, that we didn't take seriously, because of which no review was carried.) It was a surprise, in a year that held big movies like
Main Hoon Na, Lakshya, Yuva
and
Khakee
, for the relatively unknown Ms Sherawat to steal a march over all these gigantic star-laden films.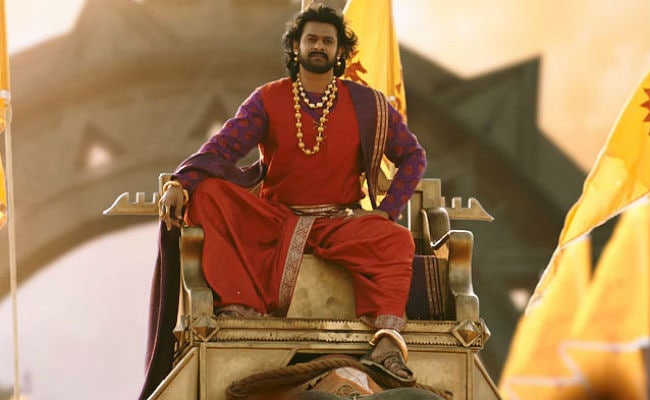 It would have been even bigger if
Murder
had been the year's biggest hit. Make no mistake, it made more money than any other Hindi film in 2004 -- but the Indian collections for
Spider-Man 2
beat it by a mile.
This was historic. I don't know any year before or since then that a foreign film managed to give our Indian lineup such a drubbing. I mean
The Avengers
etc do well enough in India, but Salman or some other Khan is always around to put them in their place. Bombay belongs to Hindi movies.
Until now.
The fact that
Baahubali 2
would mint a massive amount of coin comes as a surprise to nobody at all. It is India's widest ever release, has opened to much critical love, has the most sensational word-of-mouth reactions, and in the time it takes you to read this column, would have made an extra crore or five. The numbers are staggering on an unprecedented level, certainly, and perhaps one might not have imagined the steamrolling nature of the film's success -- it has apparently become India's highest grossing film of all time within five days of its release -- but the film's success was not unexpected.
What was unexpected -- to me -- was that
more people
in, say, Delhi or Chandigarh or Kanpur queued up to watch a dubbed Telugu film than they did a
Dangal
or a
Sultan
. This is the real groundbreaker: not that
Baahubali
has done unbelievably well but that its Hindi version has done so much better than our biggest hits.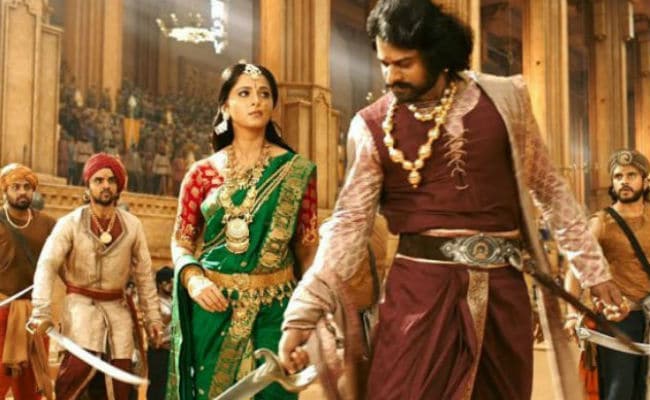 The question that is immediately being asked is whether this gigantic success will topple the seemingly all-powerful star system in Bollywood. It is a star-system that, as I'd written in
this column
, makes sure obscene payouts are given to our actors even as our films stay small. Can
Baahubali
take on more than Bhallala Deva? Can it kill the Khantriarchy? Or at least make a dent?
The short answer is no, not immediately. Though it must be said that any upsetting of the apple-cart, any change in the status quo, brings with it cause for celebration. It's why,
back in this 2007 column
, I wanted Himesh Reshammiya to beat Yash Raj Films. He did, but it didn't lead too much.
The reason everyone is applauding
Baahubali
is because nobody wants to compete with it -- not that they can. Producers in Mumbai want to hail
Baahubali
as a next-level achievement but do not themselves want to attempt that high a peak. Admiring it from afar makes sense. For example, the people behind Salman Khan's Tubelight may argue that of course it can't match
Baahubali
's numbers and that it's okay not to, because
Baahubali
's giant scale makes the comparison impossible. This is naturally a convenient lie, for a big Hindi film should ensure packed theatres at least in the Hindi heartland.
Hindi cinema has much to learn from
Baahubali
, most significantly from director SS Rajamouli and leading man Prabhas, who staked five years of their life making two enormous films for relatively low fees in the hope that their project will pay off.
The lesson we need to focus on is that it's not about size, it's about quality - and it's about letting the public know about the quality. Now here's the ideal situation: suppose someone made a really good film - a smart, urban action film, for example - and, instead of spending money on famous actors, spent money on the production and, equally importantly, on the marketing of the film. So instead of spending, say, 50 crores on some Devgn, they spent a few crores on a script, thirty (more) crores on the film's marketing and added whatever was left to the film's production budget.
I dare say it'll work. Or, at the very least, it'll work as often as bloated star-heavy blockbusters do. I don't see that happening very soon, though.
Of course, the big learning Bollywood will immediately take from
Baahubali
is simply that audiences like a spectacle. The effects and stunts are fairly impressive, and like I said
in my Baahubali review
, Prabhas is an extraordinarily graceful hero, but the reason Baahubali is so enjoyable is because of the humanity and the mythology Rajamouli has woven. He has the broad but emotionally strong storytelling style of a modern day Cecil B DeMille. Even this lets-make-bigger-movies learning, however, isn't a bad thing. Thanks to miserable attempts like Ra One, Bollywood will find itself forced to choose between overpaid actors and expensive effects, and now - at long last - producers will start opting for the latter. Jai Mahishmati.
(Raja Sen is a film critic, columnist and screenwriter. He is currently working on a children's book.)
Disclaimer: The opinions expressed within this article are the personal opinions of the author. The facts and opinions appearing in the article do not reflect the views of NDTV and NDTV does not assume any responsibility or liability for the same.