Young debuting hero and the Cadbury advertisement star Kalidas, son of veteran Mollywood actor Jayaram, is on cloud nine. A few hours ago, his lifetime dream came true, when he had a chance meeting with none other than Superstar Rajinikanth. On a plane from Chennai to Malaysia, Kalidas had an opportunity to not only chat with Rajinikanth, but also to click a photo and take his blessings.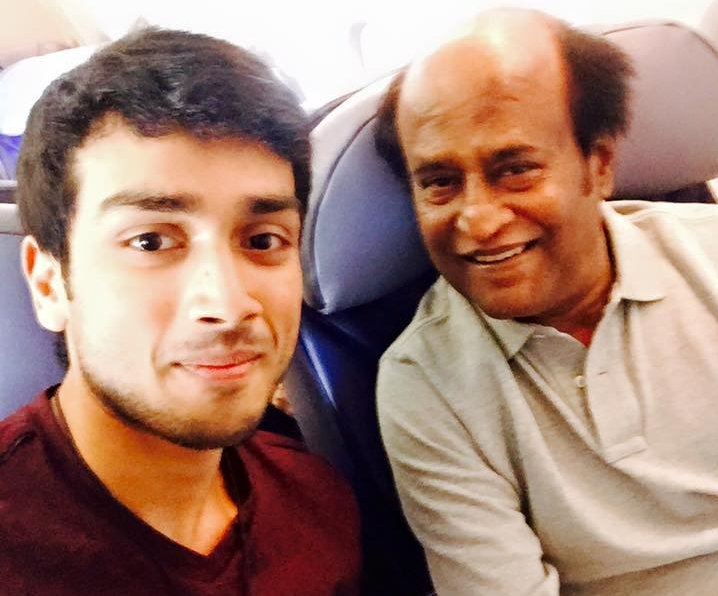 Filling us in on the details in an exclusive chat from Malaysia, Kalidas says, "I had never seen Rajini sir before in my life, even from a distance. This was the first time I met him and it's been the best day of my life! We came to know that Rajini sir is going to join our flight only a few minutes before we boarded. The best part was, Rajini sir's seat was just in front of mine and so I sat for 5 hours, right behind him, staring at him all through the flight!"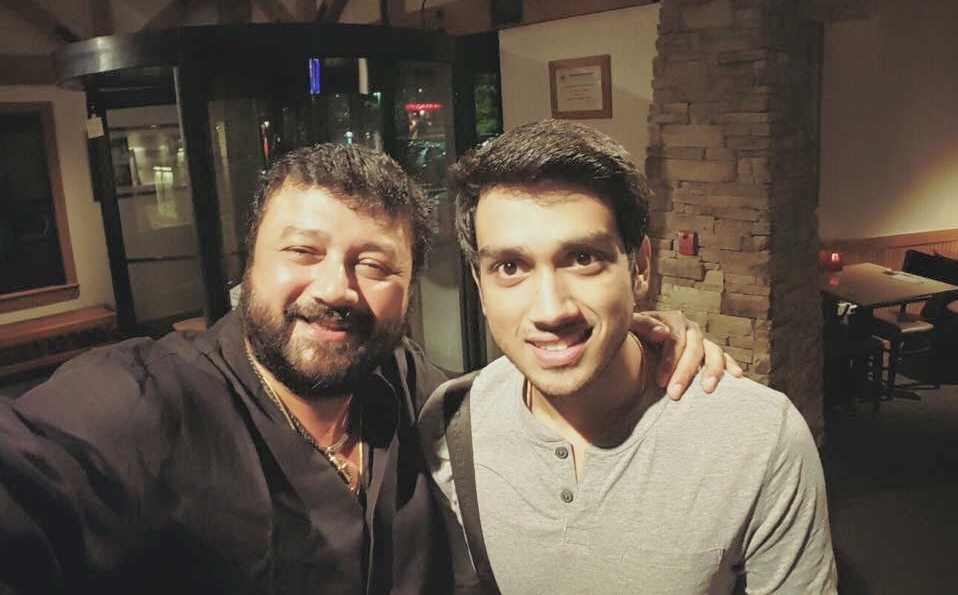 Kalidas saw several passengers go upto the superstar for photos, "But I was hesitant to disturb him since I felt he needed his privacy. So I waited for an hour before I went up to him and introduced myself. I was overjoyed when he told me to sit next to him." And Kalidas came away, totally awestruck by the 'Rajini' charisma, "I was amazed when he spoke about my movie,
Meen Kozhambum Man Panayum
and asked how it was going! He seemed to know about my film. I then spoke to him about the Rudraksha I'm wearing and after spending ten minutes with him, I took a photo with him and touched his feet for his blessings." (Also Read:
Akshay Kumar Gets Kicked and Punched by Rajinikanth. But 'It's Great'
)
The meeting may have lasted only ten minutes, but for Kalidas, the Rajini magic will linger forever, "I still recall that moment when I saw him for the first time, coming through the glass door in the airport. It was a hazy silhouette. The moment gave me goosebumps as it reminded me of the scene in
Baasha
when he walks down the steps! I noticed that all through the flight, people kept coming up to him. Yet, he greeted every person with a smile. He didn't get irritated even once! Meeting Rajini sir has given me a positive energy which will keep me going for the next ten years."