Shobu Yaralagadda's journey as producer started with the birth of his production house, Arka Media Works in 2001 (as a television production house). The company took their first step to a flight of success in 2002 with Shobu working as a line producer in Shabana Azmi's
Morning Raga
and as a co-producer in
Once Upon A Warrior
with Disney India to name a few. As fate would have it, the first official film to be produced under their banner was Maryada Ramanna in 2010 with director Rajamouli. And, since then there's been no turning back on the quality of cinema produced by the duo.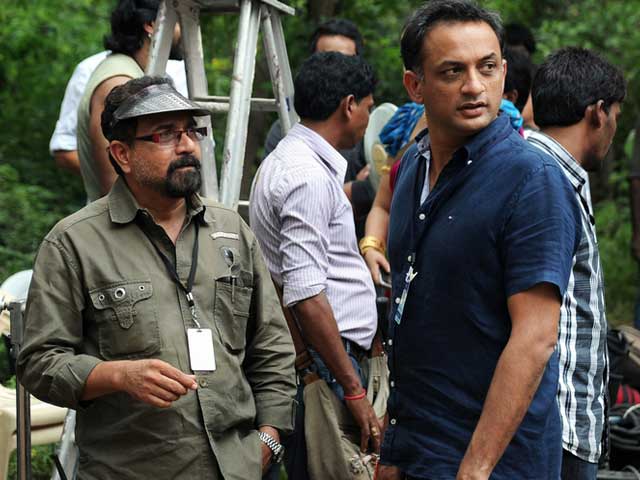 Baahubali's real beginning
"The seeds for this idea were sown three years back when director Rajamouli, after his film Eega, was keen on doing a 'larger than life' film that strayed away from the contemporary recipe of filmmaking and concentrated on a story interlaced with fictitious history set in ancient India."
Producer's reaction to the script
Shobu Yaralagadda reveals, "I wasn't presented with any script to begin with". Rather, his production house and director Rajamouli decided to work on the film from its infant stages. There was a premeditated understanding of the project before they ventured into its development mutually. "There was no situation wherein I felt any apprehension towards the script because Rajamouli and I worked on the story with the cordial consent of each other".
On allocating three years solely to one project, we ask him if there were moments of despair? Mr. Yaralagadda shakes his head, "Not at all. We invested a solid belief in the film. We were mentally prepared for what was in store for us. When we ventured into making
Baahubali
, we knew it would be a long and laborious process with one year solely dedicated to pre-production and planning and two years to on ground shoot. This premeditated mindset helped us through the production but of course, there were our fair share of hurdles too." (Also Read:
Baahubali to Thuppakki: Tamil Cinema's 100 Cr Films
)
Challenges aplenty
"Yes, there were many hurdles we had to surpass since a project of this scale has not been done often in Indian cinema. The timeline and budget were the main issues. We were way ahead of the originally, allocated budget and time posed a major constraint which led us to divide
Baahubali
into two parts," informs the talented producer.
Of creative freedom and disputes (on the sets of Baahubali)
On the sets of such a colossal project, differences are bound to crop up. The tact of tackling them astutely is an art acquired only by a select few. Shobu Yaralagadda being one of them, tells us that there were differences in approach to situations, methodology of working and monetary aspects as well. But the advantage was that the entire team shared a transparent understanding of their fellow-personnel. He says, "We were very straightforward and there was no beating around the bush when it came to work. There was no question of doing something else and saying something else".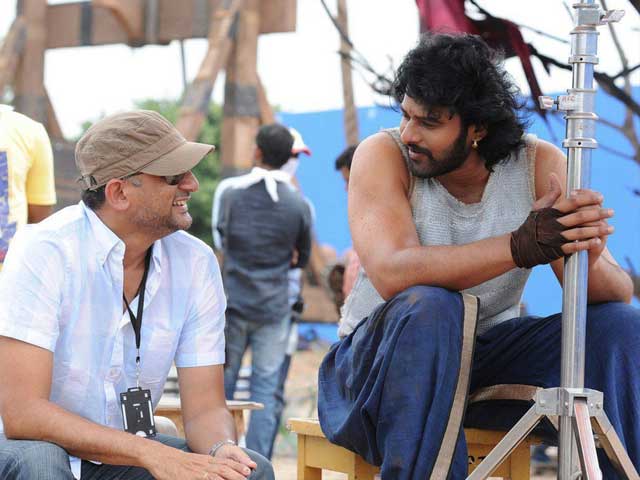 Breaking language barriers
Many films when dubbed in neighbouring regional languages, fail to make a mark due to the cultural and moral diversity in backgrounds. But,
Baahubali
steers clear of that mishap. According to the producer, it was the genre by itself that worked the magic. Having been set in ancient India, as Indians, it's a binding factor that negates other differences by giving us a similar understanding and imagination in terms of ancient culture. He smiles, "The kings, the queens and the palaces; the environment is something we can all relate to. The scale and emotion is common as it travels across the film. This, I feel, helped us transcend the language barriers."
From sketches to screens
When asked about his emotions on seeing the mere caricatures of the characters skilfully draw on a story board, brought to life on screen, he says he felt a sense of awe but since the team has been involved in every intricacy of production, they start to lose perspective on the film and it starts to become numb to their senses. He says, "It's only when somebody with fresh eyes watches it, we would learn something we hadn't realised all along. Hence, that worry was always there".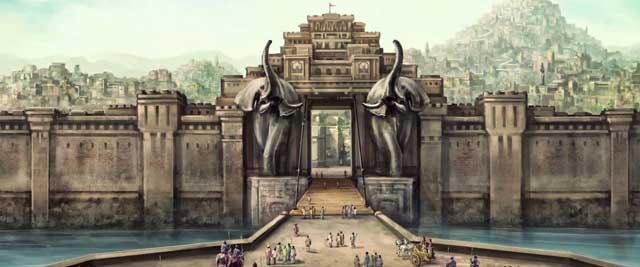 Baahubali making waves in International waters
When asked about the global expansion of the film, Shobu says they are all eagerly working on taking it across Indian borders. The team has approached various International markets and the response has been fervent, given the involvement of
The Incredible Hulk
editor, Vincent Tabaillon. He will be editing the movie to the interests of the International audience by cutting 20 minutes of footage. The two-hour shortened version will be screened with regional subtitles at the prestigious Bussan Festival in South Korea. He says. "There is a lot of interest from distributors and buyers across international waters. We are still in the process of working on it".
The 'Kattappa kills Baahubali' moment
We inquired about the risks of having the film end on an incomplete note, which carried the possibility of backfiring as well. He says, "We had the story for two parts. It was a conscious decision to do it this way". The team felt this decision would play a pivotal role in leading the audience to the second part. They had several discussions as to what kind of narrative they should follow. Such an abrupt cut could have caused the audience to leave theatres with a sense of incompleteness to the story. But on the contrary, Mr Yaralagadda says,"I think the decision paid off well thought it was risky".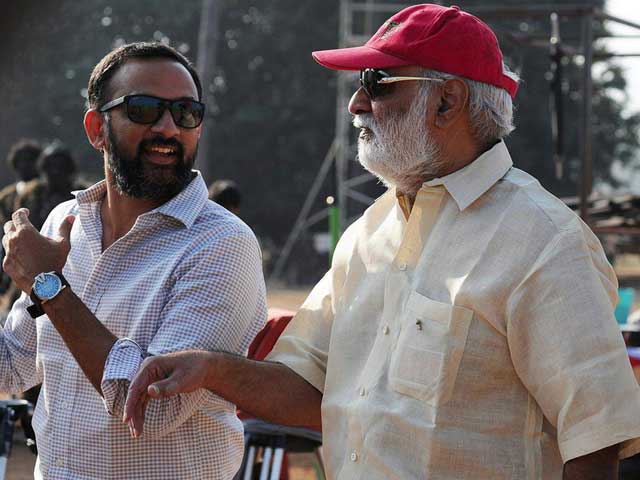 Will Baahubali- 2 be bigger?
Of plans and strategies for the release of the record holder's sequel, the producer assures that it will definitely be on par with its prequel. With the abrupt climax of
Baahubali: The Beginning
, anticipation is only rising with each coming day for its grand finale. Mr Yaralagadda reveals,"The second part will carry more weightage and garner a lot more attention which was what we intended to do all along. If everything works out well in the international arena, there might be a possibility of roping them (international players) during the release of
Baahubali 2
".
The visionary's next
When we ask Mr Yaralagadda if he intends to take on only major projects post the enormous success of his film while sidestepping small independent films, he humbly responds saying,"There's nothing like a big film or a small film. To me, a project solely depends on the strength of the script regardless of the budget and also, the relationship I share with the director and crew".
As for the comfort level he shares with Rajamouli, he has known the director for a good 10 - 12 years. Barring the professional bond cemented over a string of projects, they are also close family friends.
Accidental producer?
Was this man of immeasurable talent always interested in filmdom? Surprisingly, no. When we put forth our final question to Mr. Yaralagadda, he calmly responded that joining film industry was more of a necessity than anything else. He had been part of a couple of businesses before 2001 and they were not successful. Circumstances posed as a tailwind for him and his partner to do something relative to television and that's how their company came into being in 2001. With no prior experience in the field of production, he lunged into this field with all his heart and soul by involving himself actively and observing the nuances of production, while on the sets. He informed us that his wife hailing from the media industry was instrumental in providing him initial support.