This might be spoiling things somewhat for
Baahubali
fans but a video released on YouTube breaks down the film's spectacular VFX, revealing exactly how the magic came together - with a whole lot of technical wizardry and one empty plastic bottle.
The 'baby' that Sivagami, played by actress Ramya Krishnan, holds aloft as she drowns in a raging river was actually an empty bottle, later morphed into the infant Shivudu.
If that revelation has diminished the wonder of the film for you even a little, do not look at the picture below.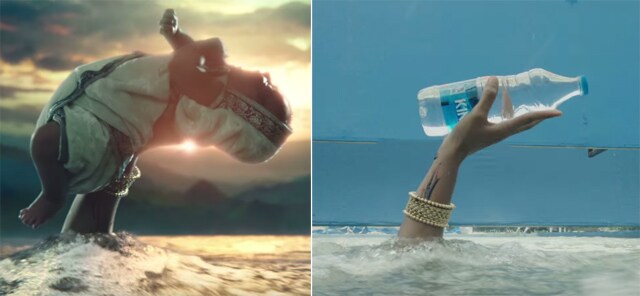 We told you not to look.
The video, put together by the Hyderabad-based Makuta VFX which were responsible for
Baahubali
's Hollywood-worthy graphics, details the painstakingly hard work that goes into transforming green and blue screens into CGI the scale of
Baahubali
, believed to be India's most expensive film. Most of the film - the lush forests, the waterfalls, the lofty mountains, the cities, towns and palace interiors - were all chroma-keyed in during post-production. (Also Read:
Baahubali Went Over Original Budget, Says Producer
)
Like this before and after picture of actress Tamannaah Bhatia against the waterfall: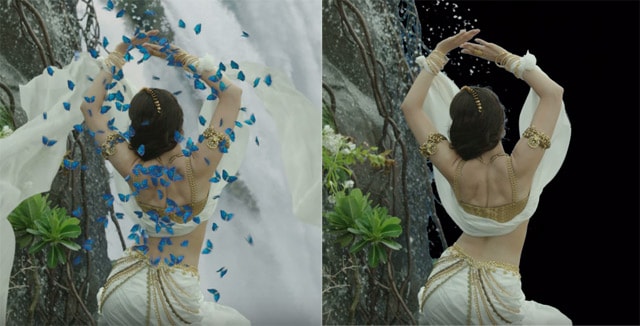 Baahubali
, a two-part fantasy epic directed by S S Rajamouli, also stars Prabhas, Rana Daggubati and Anushka Shetty. Part One released on xxx in four languages and has steamrolled through box office records.
Watch the making of
Baahubali
's VFX: