Actress Rakul Preet Singh, whose much-awaited film
Dhruva
opposite Ram Charan released on Friday received a positive response from the audience. In a recent chat with iFlickz, the actress, who plays the role of Shikha, a forensic expert, said that she completely enjoyed working with Ram Charan and it was a memorable experience for her. She also expressed her excited about how the film has shaped up.
The videos and songs of the film were appreciated
since the day they were unveiled. Rakul, who has earlier worked with Ram Charan in 2015's action-comedy film
Bruce Lee - The Fighter
revealed that the actor is one of her favourite co-stars because of his grounded and hardworking nature.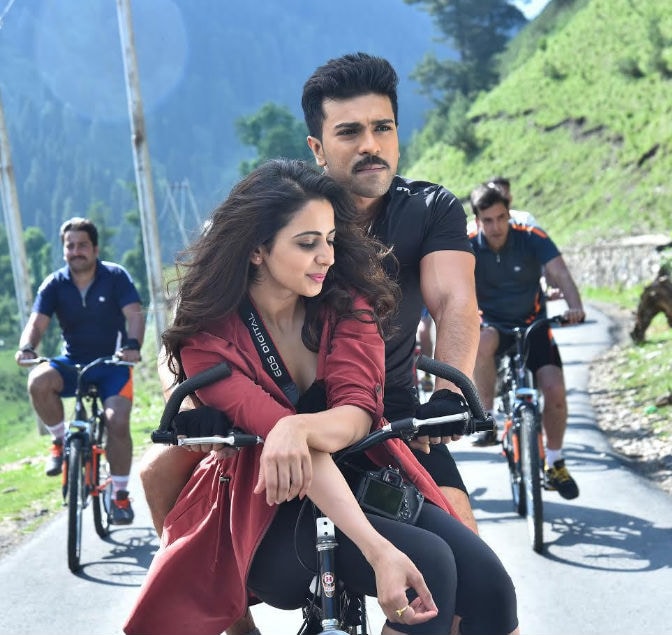 "When I worked with him in Bruce Lee, for the first time, he broke the ice so easily and we got along so well. I feel the performance improves when you are comfortable with your co-stars." said Rakul to iFlickz.
Appreciating Ram Charan's performance as a tough cop in
Dhruva
, Rakul said that the 31-year-old Tollywood star completely changed himself for the role and the
film will be among his best work
. "He has changed where he plays a tough cop matching the mind games of the baddie. This will be among the best films of his career. He has worked hard with full discipline for the cop look in this film. He has worked especially hard for the bare body shots and maintained a strict diet all through to get the fit cop look right. When you see him on screen you will actually be convinced that he is the hard hitting IPS Officer who knows what he wants and how to get it," said Rakul.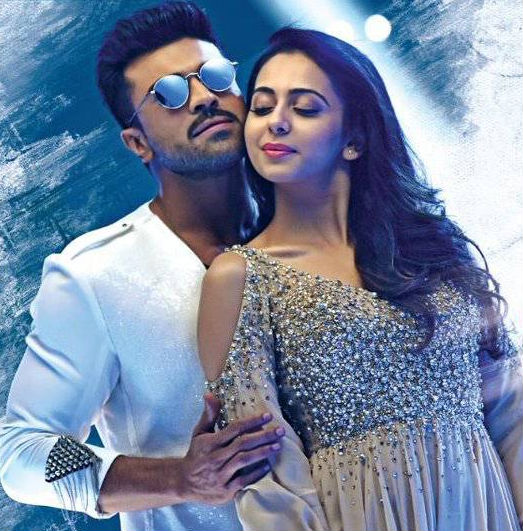 Dhruva
is a remake of a Tamil film
Thani Oruvan
, starring Jayam Ravi and Nayanthara in pivotal roles and was a massive hit at the boxoffice.
The film perfectly portrays
Ram Charan and Rakul's compatibility
and was shot in Kashmir for around 20 days. Rakul, who has earlier lived in Jammu said that the shoot gave her an experience to cherish. She added, "It was a wonderful experience I will always cherish. It was like a detox since we were shooting in lovely locations and eating fresh and exotic local fruits and cuisine and breathing in the fresh mountain air! We felt completely rejuvenated though we were shooting long hours."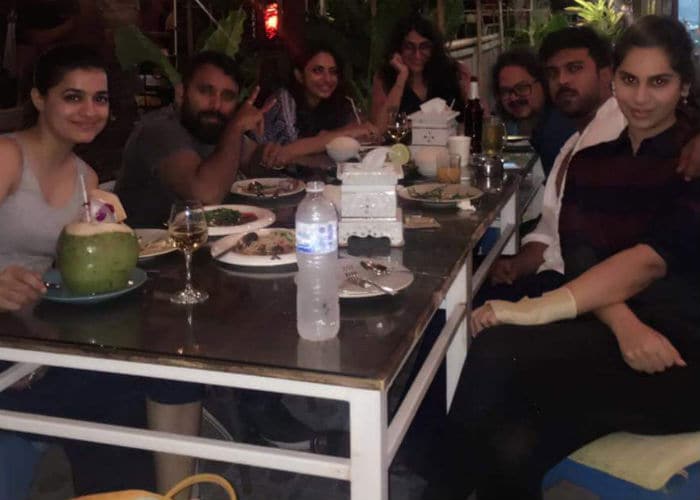 Some parts
Dhruva
have been shot in Thailand. Rakul, who loves Thai food said that while shooting for the song
Pareshanura
, she had to be on diet, but, on the last day she went tried most of the Thai cuisine.
(This story has not been edited by NDTV staff and is auto-generated from a syndicated feed.)