Google celebrates Bengali filmmaker Satyajit Ray's 92nd birth anniversary with a Doodle depicting a famous scene - of the young Durga and Apu running through fields - from possibly his most famous film,
Pather Panchali
.
Sandeep Menon, Director-Marketing Google India said, "At Google India we are constantly inspired by great stories and great people. This time the inspiration for our homepage doodle and the accompanying Knowledge Graph, comes from none other than the legendary film maker Satyajit Ray. Our humble tribute captures a scene from his film
Pather Panchali
. Visitors on the Google India homepage will be greeted with a rich tapestry of information about Satyajit Ray's life, popular movies, news, and his images. This is our gesture to say thank you to someone who put soul into his movies, and stirred the minds of many readers through his imminent fiction writings across the world."
Read: Indian cinema@100: 8 facts about Satyajit Ray's Apu trilogy
Satyajit Ray, born on May 2, 1921, was a director, writer, illustrator, graphic designer and music composer. His grandfather, Upendrakishore Ray, was a writer, illustrator and publisher. Mr Ray's father Sukumar was a pioneer of Bengali nonsense rhyme and children's literature.
Pather Panchali
(1955) was Satyajit Ray's very first film, made by pawning his wife's jewellery and then with the help of a government grant. The film, a story of life in rural Bengal seen through the eyes of its young protagonist Apu and his sister Durga, placed not just Satyajit Ray but Indian cinema by and large on the world map of cinema.
Pather Panchali
won 11 prizes at international film festivals, including one at Cannes. With
Aparajito
(1956) and
Apur Sansar (1959), Pather Panchali
forms
The Apu trilogy
, Mr Ray's best-known work.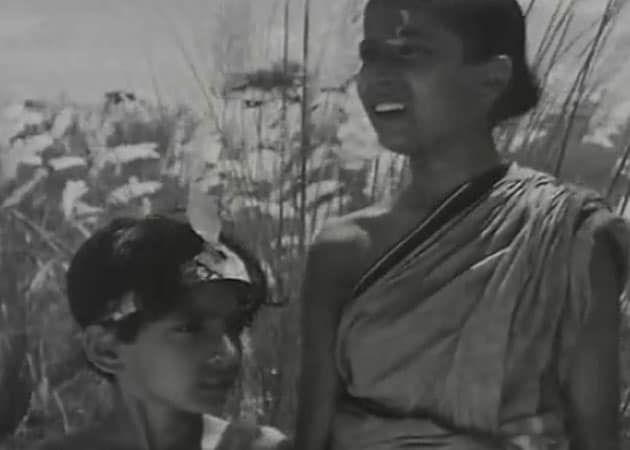 Satyajit Ray's other classic films include
Charulata, Jalsaghar, Nayak, Devi, Mahanagar, Aranyer Din Ratri
and
Jana Aranya
. He introduced actors Soumitro Chatterjee and Sharmila Tagore in
Apur Sansar
, and cast them in many later films. He worked with Bengali superstar Uttam Kumar in
Nayak
, cited as one of the best films in both the director and actor's careers.
Satyajit Ray wrote the Feluda series of books, aimed at young adults. He also filmed two of the books, Sonar Kella and Joy Baba Felunath. Mr Ray also made the very popular film series featuring Goopy Gayen and Bagha Baayen, two clueless but good-hearted musicians.
Satyajit Ray won a slew of awards in his illustrious career, including 32 National Awards and an Oscar for lifetime achievement. Many of his films were chosen as India's submission to the Oscars.
Satyajit Ray died in April 1992. He is survived by his wife Bijoya and son Sandip, also a filmmaker.