For actress
Tamannaah Bhatia, Baahubali
has been a game changer in her career. For the first time, she plays a vengeance seeking warrior, vastly different from her soft and gentle heroine roles so far. How did the actor transform into the avenging loyalist of princess Devasena, always on her guard, living the rough life in the forests, with weapons for company? In conversation with
Tamannaah we unravel a bit of her journey in Baahubali
. The actress admits that people see her differently after she played Avantika. She's being offered more performance driven roles and wants to pursue hitherto unexplored spaces as an actor. But it wasn't easy to become Avantika.
For starters, she had to get used to the costume, weapons and long hours of make-up. She recalls, "Her entire demeanour, costume and look is something very different from what people normally associate with me. My make-up itself took three hours since I had to get a darker tan. I also had to work on my body language.
Avantika is a strong and upright person
, a staunch loyalist to her clan and her queen. So her body language also reflects her thoughts. I had to maintain an upright posture throughout. Wearing a cotton dhoti, leather shoes and a stiff leather armour, helped me in maintaining that upright posture. Moreover, since I had to also carry a large bow, arrows and a sword, my posture soon became naturally stiff and upright. They made the weapons lighter than usual for me, but despite that, it was all still pretty heavy for me to carry around. Soon the weapons became like a part of my arm." For
Baahubali: The Conclusion
, she had to also learn to ride a horse, apart from sword fighting. "Both activities were completely new for me. Every horse is different is something I learnt while training. So you have to learn to not only ride, but manage them. They are glorious animals." she smiles.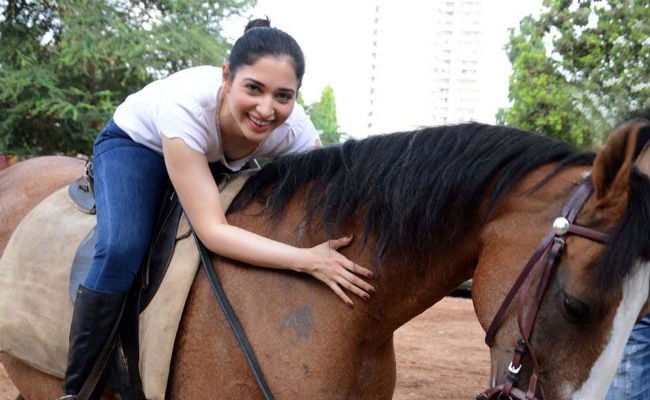 Though Avantika is very different from her usual roles, Tamannaah feels a connect with her. "She's a much larger than life character, who is completely action-oriented. For her, duty comes first and is the most important thing, surpassing all other elements of life. She lives for a goal and her entire life is aimed at achieving it. I too am like that in real life, so I could identify with her at an inner level."
Director Rajamouli Gives Free Rein To His Actors
She is grateful to
SS Rajamouli
for casting her in this role and helping her explore another facet of herself as an actor. The excitement is palpable as she speaks about him, "I was in awe of Rajamouli before I met him. Actually working with him every day, was absolutely magical! It took me a long time to digest that it was actually happening! It was a very different experience. One thing about him is that he is extremely meticulous and plans everything in advance and in detail. He will give his actors a few precise instructions and then lets you figure out how you want to project the character. He will not pick with the details. He will let you dwell in the character and see what performance emerges from that experience. With this kind of freedom to just be, it's no wonder then that actors are known to excel in his films."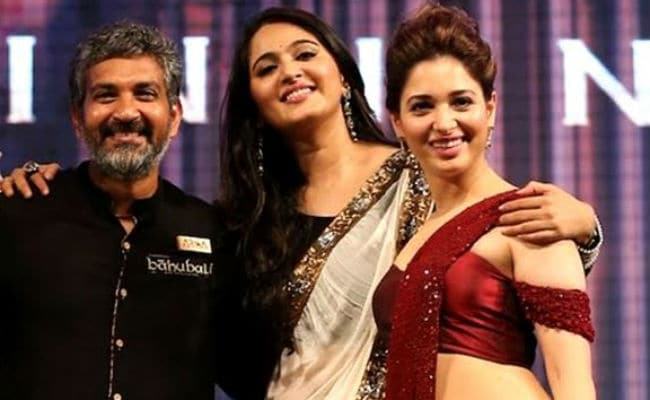 In part 2, we will see more of the young Devasena, aka actor Anushka Shetty alongside Tamannaah. Her eyes light up, "You will see a lot more of our interpersonal relationship in part 2. I know her and my other co-stars from the early stages of my career. So I didn't feel I was entering a new arena with this unit. We all felt very peaceful and happy around each other. Anushka is a most admirable person. She is very hardworking and has been consistently so through all the years that I know her. She has made brave choices as an actor. She has done several period films and has a firm hold on the genre. Her looks, carriage and body language are completely suited to her role as princess and she fits the part beautifully."