Suriya's
Singam
franchise went on to be a big hit in Hindi with Ajay Devgn's remakes. Now
Singam 3
is nearing completion with Suriya, Anushka Shetty and Shruti Haasan starring in key roles. Director Hari is known to choose his villains opposite Suriya's cop character Durai Singam with care. It was Prakash Raj in
Singam
and London- based Danny Sapani in
Singam 2
.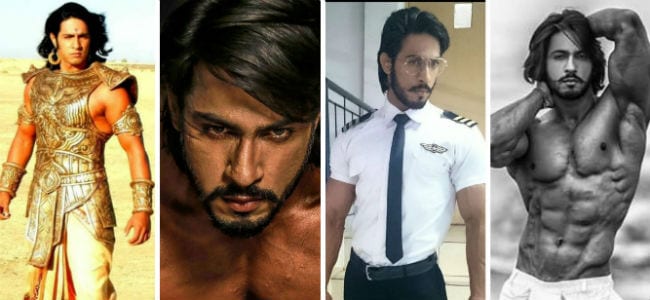 Now, in
Singam 3
, Hari has roped in TV star Thakur Anoop Singh, better known for his role as Dhrithrashtra in
Mahabharat
. He was also Gold medalist at World Body Building and Fitness Physique (WBPF) championship, 2015. In an exclusive chat with the 26-year-old actor we trace his gritty journey from Dhritarashtra to the formidable
villain in Suriya
's film.
Belonging from a Rajput family settled in Mumbai, no one from Anoop's family has been part of the film industry. Anoop actually trained to become a pilot at The Dowling School of Aviation, New York. But a recession in the airline industry affected his job prospects.
"So I decided to try my hand at acting, something I had always loved. But since I knew nothing about it, I got rejected at 129 auditions," laughs Anoop. But he didn't let that deter him. "I kept going, putting aside frustration till I bagged small television roles. The day I got chosen to play Dhritharashtra in the
Mahabharat
serial, I was thrilled. But the show didn't go on the floors and I was back to square one. However, I did bag the role of Hanuman in the
Ramayana
in 2010 and then several parts in historical and mythological shows. Two years later, the
Mahabharat
got on track and I became well known, playing Dhritharashtra in a show which was a hit in 25 countries." he says.
He was a household name but there was a flip side too.
"When most people would baulk at the thought of playing a character from 25 to 125 years, I took up the challenge and used the rich experience it brought me. I was playing Dhritarashtra from a youth to a 125-year-old grandfather. I got immense exposure to training with Naseeruddin Shah, Shernaz Patel and Rajat Kapoor. I learnt horse riding, handling weapons and doing stunts and martial arts, thanks to this role. I even read the entire
Mahabharata
and the
Gita
which had a huge effect on me. The 'do your duty without thinking about the fruits' ideology has been a guiding force in my career. But by the end of the serial I was huge physically, playing a bulky warrior and old man. My looks were gone since I was more concerned about my performance," he recalls.
When the serial was drawing to a close, at a film audition, he met Shanoo Sharma, the casting director at Yash Raj Films. "She gave me a reality check. I realized after talking to her that if I wanted to enter films, I needed to work on my physique. I had to become lean and gain muscle definition and get rid of the bulky look. It was an uphill task. But I took the rejection as a positive projection and decided to transform myself completely to get into cinema," he discloses.
Winning Medals For India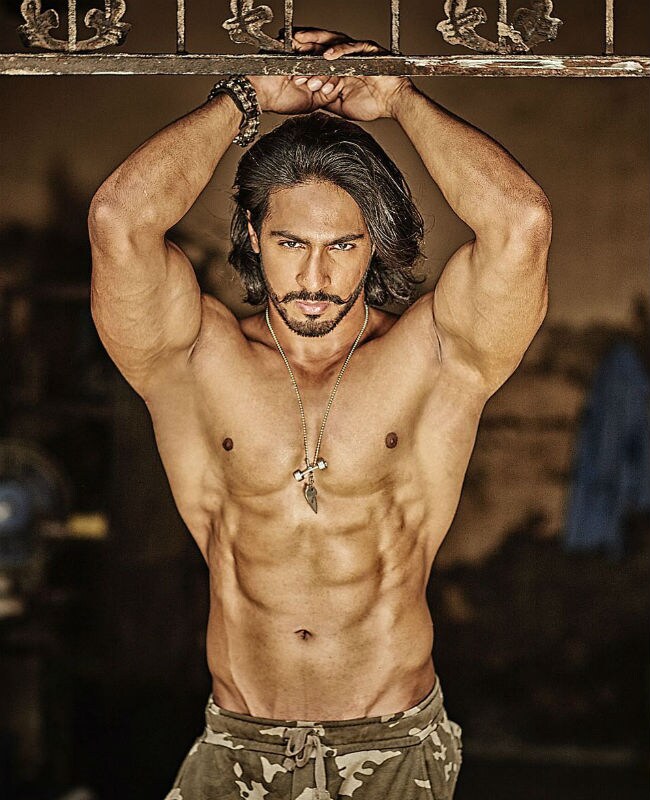 It was a grueling journey from flab to fit. But when the going got tough, Anoop got tougher in his resolve. His perseverance got him not only national but also international recognition. He won Fit Factor Mr India title at the Body Power Expo 2015 at Mumbai and a Bronze Medal for India at the Mr Asia WBPF championship at Uzbekistan. He also became the first Indian athlete to win Gold and the title of Mr World 2015 WBPF at Thailand in the Physical Fitness category. The journey from a pilot and an actor to an international athlete had its lows but gave him an immense high. "Winning titles for my country boosted my confidence. I felt if I could have come this far with discipline, I could go anywhere," he says.
His dream to join films turned into reality when scored a role in Telugu filmmaker Puri Jagannadh's film
Rogue
. Says Anoop: "I knew that with this type of physique, I would make a good villain in Telugu cinema like Sonu Sood, whom I respect immensely. It was uncanny how things fell into place. During a visit to Hyderabad had seen a big crowd around director Puri Jagannadh's shooting in Gachhiboli. I felt strongly that someday day I should work with him. I followed my conviction and months later when I heard he was shooting in Goa, I took a flight from Mumbai to Goa and somehow managed to meet him. He seemed to like me and I was hopeful. 10 days later I got a call for an audition for
Rogue
in Hyderabad and I was in."
So how did he land up in Kollywood?
"
S3
producer Gnanavel Raja saw my photos when he met Puri sir. I got a call from them and before I knew it, I was signed on for
Singam 3
," he explains.
Anoop is currently shooting in Chennai and will set off for
S3
's Malaysia schedule soon. His diet consists of veggies, egg whites and chicken with workouts at the gym three times a day for several hours. "It is only then that I can maintain the physique I worked so hard for," he smiles.
Apart from the rigorous fitness regimen, there is one other thing that takes up his time. "I am determined to learn my dialogues be it for Telugu or Tamil. So where ever I am, I keep rehearsing my lines. In fact, Puri sir was so impressed with the audition I gave in Telugu that he said that I can dub for myself in
Rogue
," he says happily.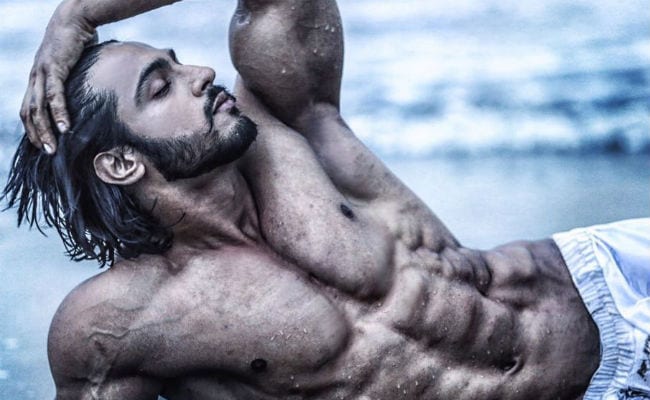 The actor, who has just wrapped Vipul Shah's Bollywood film
Commando 2
with Vidyut Jammwal, is all praise for southern actor Suriya. "I was amazed by his simplicity and humility. I was astounded that he actually knew about my being a pilot and spoke about my viral Mr World video that he had seen. Director Hari met me in Mumbai and liked my looks. Knowing the kind of mind blowing films he makes, I am really looking forward to my schedule of
Singam 3
."
Judging by his towering physique, Thakur Anoop Singh will make a menacing baddie for cop Durai Singam and will set off fireworks this Diwali.
(Except for the headline, this story has not been edited by NDTV staff and is published from a syndicated feed.)