Theatre, TV and film actor Pradip Mitra shares his experience of working with Bengali director Rituparno Ghosh. Mr Ghosh died in Kolkata this morning aged 49. Pradip Mitra spent his working life in the dry, crusty world of Finance whetting his finer senses by having a long and passionate affair with acting, on the stage and screen.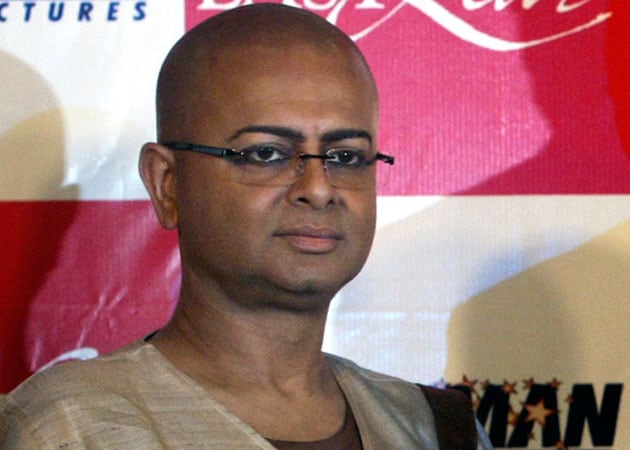 A very short lived tale of a genius in film making. In my humble opinion, he changed the face of Bengali, maybe Indian, cinema and created many memorable moments of magic onscreen. Many.
I started watching his films with
Unishe April
(1994) and the journey ended with
Chitrangada
(2012). Of course, there were some I missed on the way, for whatever reason.
Sunglass
and
Asukh
, as far as I remember. There were some which I did not care much for, but that is another story.
He picked up 12 National Awards and various international awards at such a young age, lived life on his own terms and made films he believed in.
As an amateur theatre actor in Kolkata, dabbling in English plays for the last 35 years, I had over a period of time "graduated " to doing voiceovers and stints on the small, and later, on the big screen. Having acted in commercials for eight years, I decided to plunge into the gritty world of TV serials when I was offered nice roles. It was a good move, I found out later, because it increased my visibility to the TV-watching audience at large and more, as I was to discover later.
Last February, I suddenly got a call from Rituparno Ghosh's production team. "
Dada
wants your pictures and some clips of your ad commercials as well as serial episodes NOW. Send them directly to his email ID immediately!" I just dropped what I was doing and went on sending whatever stuff I could find to him over the next one hour. I found in a couple of weeks that I had been cast in a series of 12 telefilms he had written and was directing for the TV, each a 90 minute episode complete in itself, called
Ranga Pishima
, the Miss Marple-ish lady detective made famous by Rakhee in his
Shubho Mohurat.
She had won the National Award for Best Supporting Actress and the film got the National award for Best Feature Film in Bengali.
Shooting day arrived. I was a bit nervous, especially as I was told that he is very temperamental and has even been known to reject actors from the shooting floor if they did not measure up to his expectations. The perfect gentleman I came across when I reached made me feel so comfortable. "Pradip
Babu
, please go and wait in the air conditioned make up van. I am sending the script across and do not hesitate to ask if there is any problem. Relax and I will call you as soon as lights are ready."
When the time came, he explained the scene to me in detail, made us go through a couple of rehearsals . I had asked him if I could make small alterations in certain words in the dialogues. "Don't do that. He hates it if anyone changes his script," hissed one of the production guys. But Rituparno asked me what the changes were and agreed immediately. "Going for take" he bellowed through the megaphone and I was on. "Absolutely fine. Just once more as I want a prop to be moved from the frame. Please carry on doing what did last time, it was perfect."
At the end of the shoot, he told me he liked my acting very much and would love to work with me again! What else does one want to hear? I was quite humbled in the presence by this amazing multi-faceted, trend setting master story-teller.
The next call did come, about a month back, end April. "It's a small role I have for you in Satyanweshi (the
Byomkesh Bakshi
thriller he was shooting for currently). Would you mind doing it?" Hell, NO! It would be a privilege.
But it was not to be. His date clashed head on with a film I was shooting for at that time. I was already commited and his date just couldn't be changed. Oh no, I thought, I hope there will be a next time.
Now, there never will be.
Disclaimer:
The opinions expressed within this blog are the personal opinions of the author. NDTV is not responsible for the accuracy, completeness, suitability, or validity of any information on this blog. All information is provided on an as-is basis. The information, facts or opinions appearing on the blog do not reflect the views of NDTV and NDTV does not assume any responsibility or liability for the same.