Actress Tamannaah Bhatia
is back in Chennai for the shoot of her next Tamil film
Anbanavan Asaradhavan Adangadhavan
(
AAA
). Playing a painter in the film directed by 27-year-old Adhik Ravichandran, she is cast opposite Southern star Silambarasan or STR as he is popularly known. In a chat, Tamannaah reveals why she's enjoying teaming up with STR and the young and talented one-film-old director Adhik, who is of the same age as she is.
Adhik has earlier directed Trisha Illana Nayanthara, an adult comedy starring GV Prakash. In
AAA
, he has got STR on board and raised curiosity levels by getting his hero to feature in three roles. One of them is that of an old man called Ashwin Thatha. Tamannaah is playing an artist and teams up with the character who is a grandfather. Speaking about the multi-talented STR, she says, "As everyone knows, he has three different looks. We are right now shooting with Ashwin
thatha
. STR is very easy going and is extremely fast when he comes to sets. He is carrying the
thatha
( grandfather) look very effortlessly , despite being so young. Age is not something one can just create with makeup alone. STR's body language also conveys his age.
He is a brilliant actor
." Teaming with him for the first time, Tamannaah found it easy going. "There was no need to break the ice because we both were super comfy since we started shoot," she says.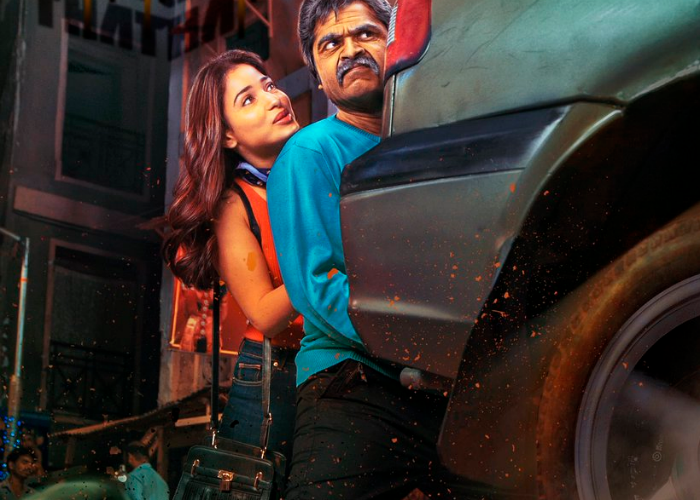 Apart from STR, she is
also thrilled about working
with Adhik and she tells us why. "I have never worked with a director my age. So I was super excited to work with Adhik. Despite his youth, he is mature and clear and very 'new age' in his thinking. I feel he keeps everything real. Like, there's no overdoing of anything , just because it's commercial cinema. He is 'new age' in every way, including the style of working , as well as in his ideas."
Shooting Trend song in Chennai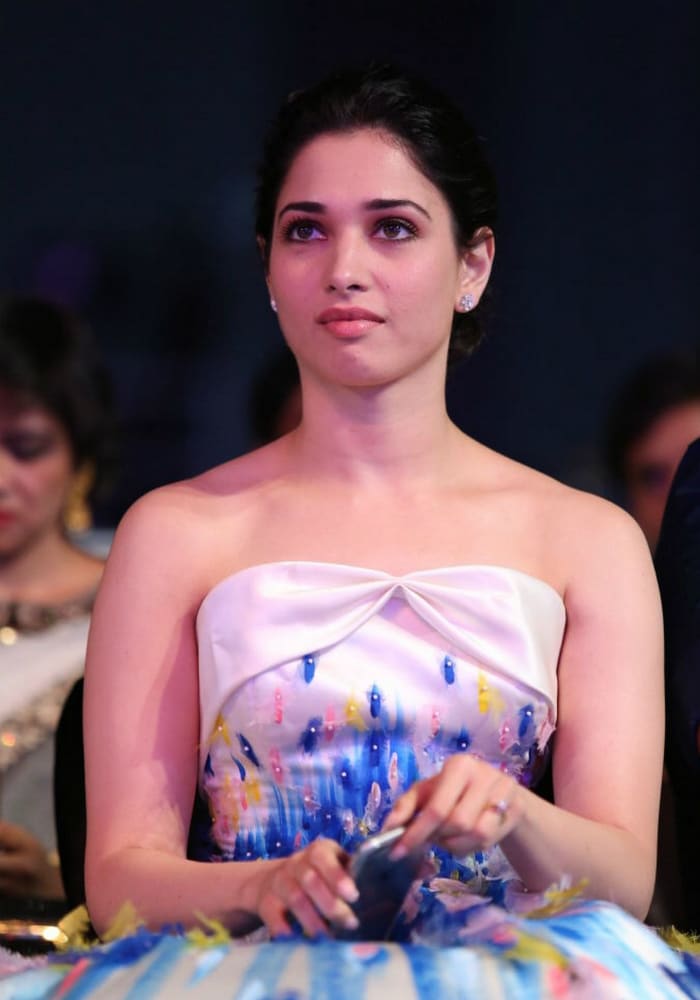 Giving us an insight into how Adhik has impressed her she says, "His execution is really quick. So, we shoot with a two camera setup which is not common. From scenes to songs, everything is shot like that. I think it's great for an actor because you don't need to work like crazy to try to recreate what you have done in a certain take. The 2 camera set up also means you can concentrate on acting and need not focus on cameras angles and other technical details. So I'm really enjoying the shoot!"
Tamannaah
is currently shooting a song, "This schedule is a song shoot. It's the
Trend
song which was just released recently. Satish is the choreographer. We are right now shooting with STR as the old man, Ashwin Thatha."