The
Bigg Boss 10
episode which aired on December 19, picked Manveer Gurjar, Monalisa and Rohan Mehra as the three trending contestants of the show. The three trending contestants earned the privilege to watch video clips from the show and of their close ones. Manveer had a brawl with Bani and her friend
Gaurav Chopra
after he watched a short clip in which Bani and Gaurav discussed Manveer's apparent intimacy with Mona. Manveer branded Bani and Gaurav 'narrow minded' and said that they take undue advantage of their celebrity status in the house. Manveer also claimed that Bani and wild card contestant Jason Shah's proximity was also noticeable but was not highlighted as they are celebrities. Monalisa joined Manveer in the confrontation - she told Gaurav that his behaviour was unexpected.
#ManveerGurjar, @rohan4747 & @monalisaantara are chosen as the most trending housemates of #BB10! pic.twitter.com/wHuOOxA3KD

? Bigg Boss (@BiggBoss) December 19, 2016
Next was Mona's turn when she watched a clip featuring her boyfriend and broke down for the second time. Soon, it was time for the nomination session during which a special power was given to Lopamudra Raut - the contestant named by her would enter the nominations directly. Lopamudra was quick to take Bani's name. Manu Punjabi, who appeared rather sympathetic towards Monalisa, nominated Priyanaka Jagga. Priyanka was also nominated by Rohan for her indecent behaviour on the show. Mona was named for nomination by Nitibha Kaul and Rohan. Mona nominated Priyanka for acting like and
accomplice to self-styled godman Swami Om
.
.@monalisaantara breaks down after of a series of differences and fights in the #BB10 house! pic.twitter.com/skMOqBozHP

? Bigg Boss (@BiggBoss) December 19, 2016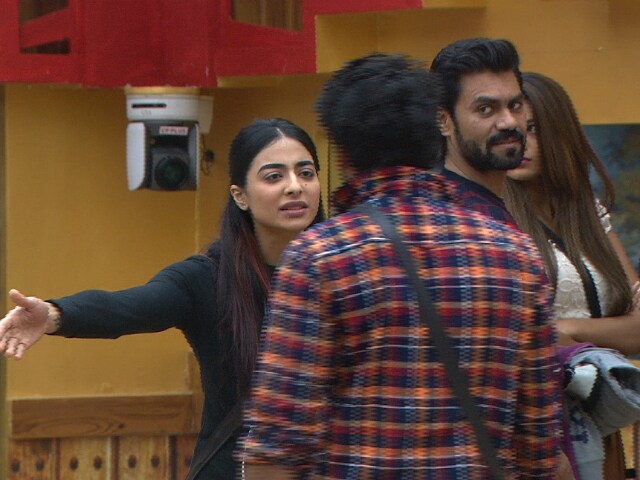 Meanwhile, Bani and Gaurav had a brawl after Bani accused Guurav of being partial towards Monalisa. Manu also discussed Manveer and Nitibha's growing proximity with Rohan and Lopa. He said Manveer is overtly occupied with Nitibha's instructions. The
Bigg Boss 10
episode of December 19 ended with Priyanka and Nitibha discussing the antics of Manveer, Monalisa and Manu. Priyanka said that it's time for Monalisa to keep her distance from both Manveer and Manu.
Currently, the
Bigg Boss 10
house has VJ Bani, Lopamudra Raut, Monalisa, Manveer Gurjar, Swami Om, Gaurav Chopra, Rohan Mehra, Priyanka Jagga and Manu Punjabi as contestants.
Rahul Dev
was eliminated last week.