It's time for
Weekend Ka Vaar
on
Bigg Boss 10
, which means it's time for Salman Khan to evaluate the performance of the contestants in his brutally honest manner. The episode is a fun-filled on, in which
Swami Om dances to a Bollywood number
and the contestants are asked to rate the wild card entries. However, the high point of
Weekend Ka Vaar
part one is when Manu Punjabi's fiancee Priya Saini, Monalisa's boyfriend Vikrant Singh and Manveer Gurjar's Bhabhi Sunita Baisoya are thrown in together for a confrontation and interaction with their respective loved ones. This segment takes place as part of
Salman Ki Sabha
.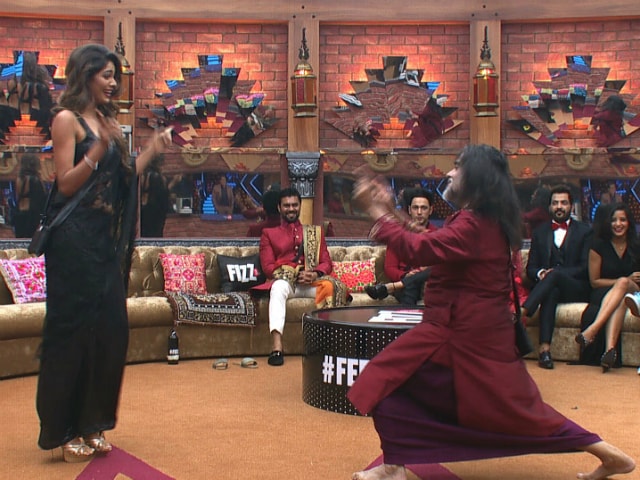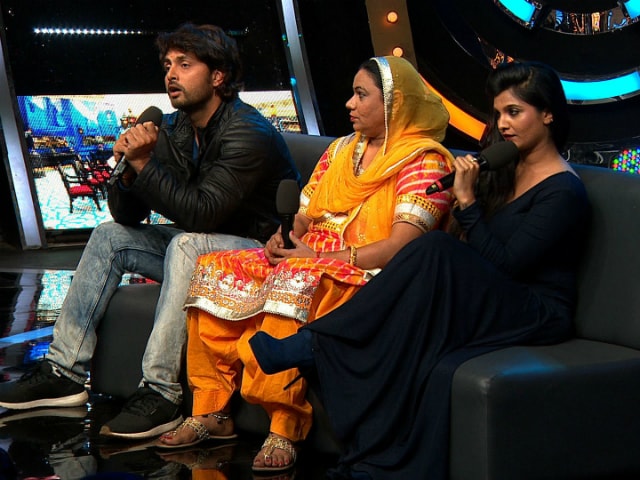 At present, the controversial reality show houses celebrities like Rahul Dev, Gaurav Chopra, Lopamudra Raut, Rohan Mehra, Monalisa and VJ Bani. Team
Indiawale
is made up of Manu Punjabi, Manveer Gurjar, Nitibha Kaul and Swami Om. The list of wild card contestants comprise international supermodel Jason Shah, Russian model-actor Elena Kazan, Indian actor Sahil Anand and Priyanka Jagga, who was the first contestant to be evicted.
During the evaluation process, Salman tells Bani that she should keep her emotions in check, which in turn makes Bani teary-eyed. Salman also urges Swami Om to deliver a performance to Tune Maari Entriyaan along with Lopamudra. Salman, who has reprimanded the self-styled godman for his misbehaviour on the show, enquires about the hidden items secured from Swami Om's luggage. When it is time for nominating a housemate for the
Khalnayak
Chair, the majority of the votes are in favour of Swami Om. However, Lopamudra named Gaurav being rather insensitive with Manveer during the captaincy task. Meanwhile, Manu and Bani get into a heated argument. Bani accuses Manu of hurling blames at her arbitrarily.
Next up, Salman asks the wild card contestants to be evaluated by the housemates. Jason scores highest with four stars, courtesy Gaurav, while Elena gets just one for her poor performance in The Dome Task.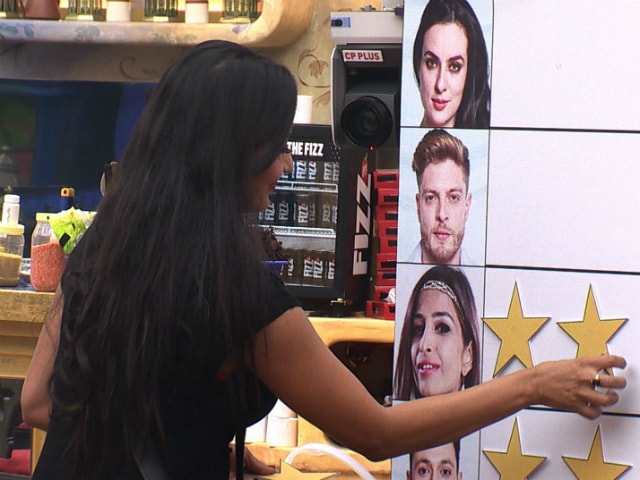 During
Salman Ka Sabha
, Manu's fiancee Priya questions Monalisa's intentions citing Mona's closeness with Manu. Monal's boyfriend Vikrant declares that Mona's rapport with Manu and Manveer will last as long as she does on the show. Meanwhile, Manveer's
bhabi
accuses Mona of using the two good friends for her benefit.
Meanwhile,
Manu Punjabi and Swami Om have exit the show
, reported
Indian Express
. Manu Punjabi was asked to leave the sets of the reality show after his mother's death. However, the reason was not revealed to him at the time of his exit. Swami Om is currently in the midst of a criminal case, and reportedly made an exit to attend a court session on December 3.