Saturday nights' episode on Bigg Boss 10 was one hellava emotional journey for contestants Monalisa and VJ Bani. In the episode which aired on December 3, weekend show host Salman Khan hosted a
sabha
and invited Monalisa's fiance Vikrant Singh, Manu Punjabi's fiancee Priya Saini and Manveer Gurjar's sister-in-law Sunita Baisoya, for a discussion and chat session with the trio. Monalisa did not come out looking too well after the chat session as all three panelists (so to say) has a bone to pick with her. Monalisa, Manu and Manveer have been nearly inseperable on the show and their Manu and Monalisa's closeness has especially irked some people, including Swami Om (remember the slut shaming episode?)
Monalisa's fiance said that he had warned her to not get involved in any scandal (read affair) for which the controversial reality show is famous for. Earlier, participants like Veena Malik and Ashmit Patel, Tanishaa Mukherji and Armaan Malik, and Gauahar Khan and Kushal Tandon linked romantically on the show, but it was a short lived story which faded out as soon as they stepped out of the house. Last night, Vikrant made similar predictions about Monalisa's rapport with Manu and Manveer.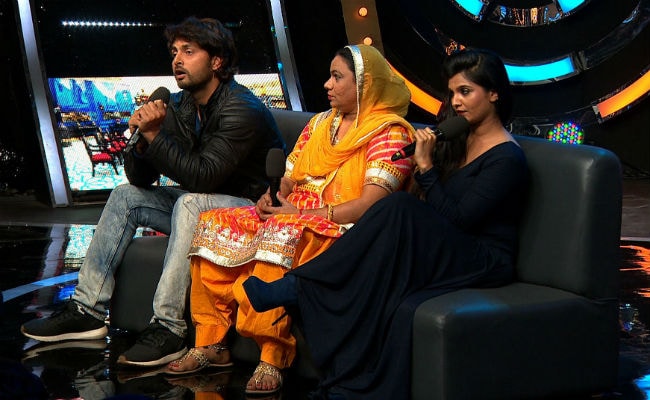 Monalisa was clearly the soft target last night as Manu's fiancee Priya Saini also thought her closeness to both the men is questionable and asked her to explain her relationship with Manu. Manveer's
Bhabhi
accused Mona of using the two good friends for her benefit. Incidentally, Manu and Manveer have said this to Monalisa earlier and she was really upset with both of them on that occasion.
Monalisa, aside, the day did not go very well for VJ Bani either. Salman Khan, 51, who hosts the weekend episode of the show and interacts with the contestants during
Weekend Ka Vaar
said that Bani is being extremely emotional and aggressive, something which she should keep a check on. Bani's week in the house was filled with fights with various contestants. She had an altercation with Swami Om due to his uncalled for moral policing, with NItibha and Lopamudra she had a bickering due to household chores and her equation with Gaurav, who is one of her friends in the house, also seemed patchy. During a segment last week, Bani cried her eyes out hiding her face from the camera and looking at pictures under her robe.
Later, Bani refused to carry on with a task
jab Talk Tere Paer Chalenge
, after the housemates did not cook appropriate food for her. She said that no one cared for her wellbeing then why should she carry on with the task. She stopped peddling the cycle midnight which set off the alarms and woke up everyone. Bani's attitude was not received well by the contestants.
In addition, she had a spat with Manveer last night in front of Salman Khan, while they were in discussion. She told Manveer, "you all can judge me all the time and I can't even say a word?" interjected with cuss words, which again was not received well.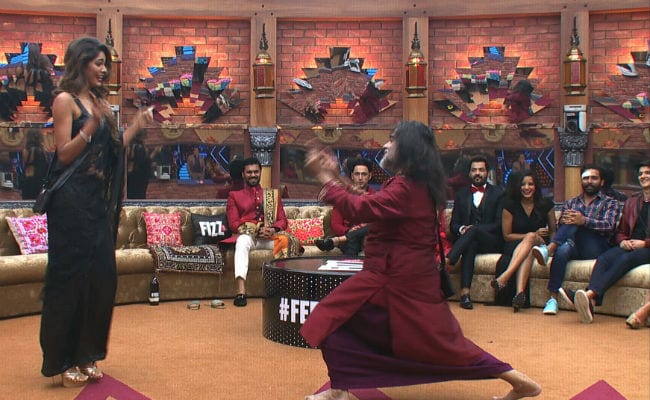 The comic relief of the episode was Swami Om's dance on
Tune Maari Entriyaan
which also featured Lopamudra Raut. In another twist of event, this week's
Khalnayak was newly elected captain, Gaurav Chopra
.
Meanwhile, according to an an
Indian Express
report, Manu and Swami Om have made an emergency exit from the show. Manu had to leave as his mother died recently while Swami Om had to appear before a Delhi court in connection with the lawsuit filed by his brother. The reasons for either of the exits have not been shared by the remaining contestants in the house.
After Manu and Swami Om's exit, there are 12 contestants residing in Bigg Boss' house. Manveer Gurjar, Lopamudra Raut, Rohan Mehra, Gaurav Chopra, Monalisa, Sahil Anand, Priyanka Jagga, Nitibha Kaul and VJ Bani are safe from elimination while Rahul Dev, Jason Shah and Elena Kazan are not.