It's a new day in the
Bigg Boss 10
house with a new surprise for the
Bigg Boss 10
contestants. The members of the
Bigg Boss 10
house wake up to the song
Meter down
, which is suggestive of the new task for next week's captaincy. The housemates wake up to find road-tracks inside the
Bigg Boss
house with along with a yellow car as prop for the task.
Bigg Boss
introduces a new task - BB Taxi stand. Manveer Gurjar from Team Indiawale (non-celebs) and VJ Bani (Team Celebs) are the new 'taxi-drivers' who will help navigate the rest across the house in exchange of points as currency - each contestant is given 2000 points.
Priyanka Jagga
takes up the task of the moderator and also as the 'traffic police' of the house. At the end of the task, the one will the highest points will become eligible for next week's captaincy.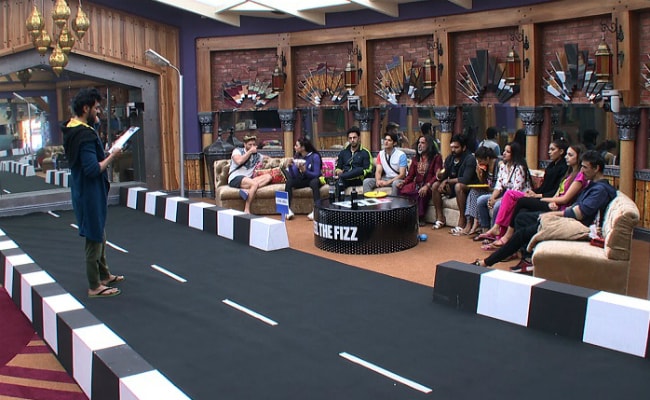 Currently, there are 12 contestants in the
Bigg Boss 10
house. Seven out of them are nominated for this week's elimination. Priyanka Jagga, Sahil Anand, Bani, Rohan Mehra, Nitibha Kaul, Manveer and Lopamudra will fight to continue their journey on the show. Swami Om, Monalisa, Rahul Dev, Gaurav Chopra and Jason Shah are safe. In December 5's episode, Manu Punjabi exited the house to attend his mother's funeral. The housemates are unaware about the reason for Manu's emergency exit.
The task brings in a lot of battle of words in the house - Bani and Gaurav get into a brawl over friendship with Bani asking for all his points in her wallet. Gaurav refuses which in turn infuriates and upsets Bani. Meanwhile, Priyanka penalises Jason for speaking Hindi. Jason refuses to pay fine and asks Priynaka to not mess with him. However, Jason gets a warning for not wearing his mic from Bigg Boss - Priyanka seizes this opportunity and takes 500 points from Jason, who pokes fun at her saying: "
Jitne bhi chahiye le lo buss aur Jao
." In a conversation with Monalisa, Priyanka tells her friend that she got distracted during the task paying attention to Jason. Meanwhile, Lopamudra assures Manveer that she will only take his cab as she wants Manveer to win. There's also a Lopa vs Priyanka session after Priyanka tries to pull out money from Lopa's wallet.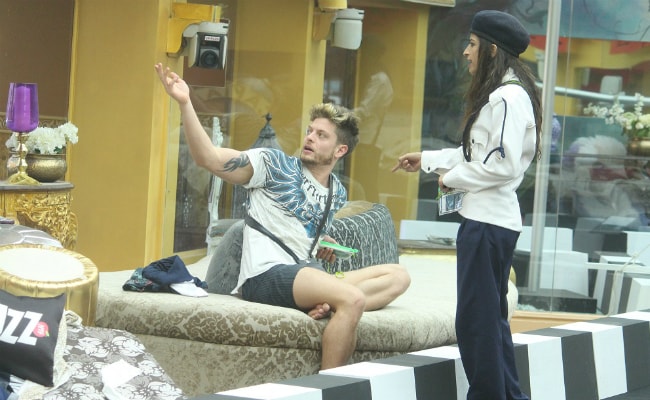 Swami Om, known for making arbitrary demands
almost always and most popular as the '
khalnayak
' of the house, disgusts Manveer and Bani as he wants to travel till the washroom area for just 50 points. Otherwise, Swami Om threatens to do something offensive in the kitchen area.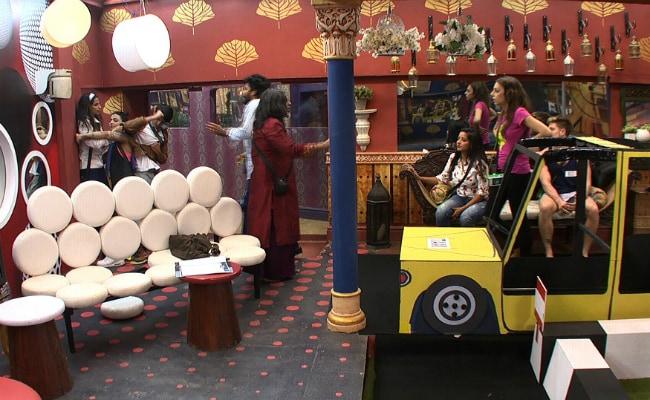 Priyanka also fines Rohan for spending most of the day in the washroom area and not availing a taxi. Rohan refuses to pay and that's when Priyanka crosses a line. She tries to secure money from Rohan's pocket and the two get into a fight - eventually the whole house joins. That's when Bigg Boss draws the curtains on tonight's episode and the first part of the task also comes to an end.