The contestants of
Bigg Boss 10
welcomed a new day at the house with the song
Chakke Mein Chakka
, which reminded the housemates that they were yet to complete the second part of the captaincy task -
BB Taxi Stand
. On Tuesday, Bigg Boss introduced a new task for captaincy. Bigg Boss assigned Manveer Gurjar from Team Indiawale (non-celebs) and VJ Bani (Team Celebs) as the new 'taxi-drivers' who were to help travel the rest of the contestants around the house in exchange of points as currency. Each contestant was given 2000 points. Priyanka Jagga was asked to supervise the task and was also entitled as the 'traffic police' of the house.
Currently, there are 12 contestants in the
Bigg Boss 10
house. Seven out of them are nominated for this week's elimination. Priyanka Jagga, Sahil Anand, Bani, Rohan Mehra, Nitibha Kaul, Manveer and Lopamudra will fight to continue their journey on the show. Swami Om, Monalisa, Rahul Dev, Gaurav Chopra and Jason Shah are safe. In December 5's episode, Manu Punjabi exited the house to attend his mother's funeral. The housemates are unaware about the reason for Manu's emergency exit.
The task began with Monalisa pointing out that Sahil and Rohan are rule-breakers, who left the bedroom area as soon as the task commenced. Priyanka,
who has been a strict moderator of the task
, fined Rohan, who did not pay heed to Priyanka's instructions. They got into a brawl with Priyanka misbehaving with Rohan - she spat and was in turn, criticised by Rahul and Lopa. Lopamudra, who hid her currency inside a cushion on Wednesday night, told Priyanka she cannot make payments as she has lost her wad of money. Suspecting lies, Priyanka interrogated Lopa when Gaurav revealed the secret spot where Lopa's money was hidden. Lopa got really upset and lashed out at Gaurav.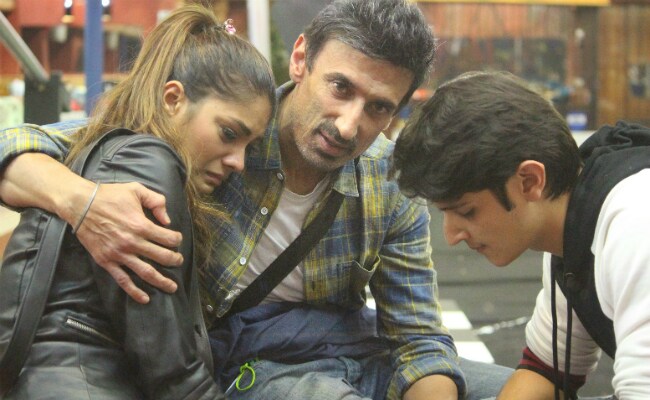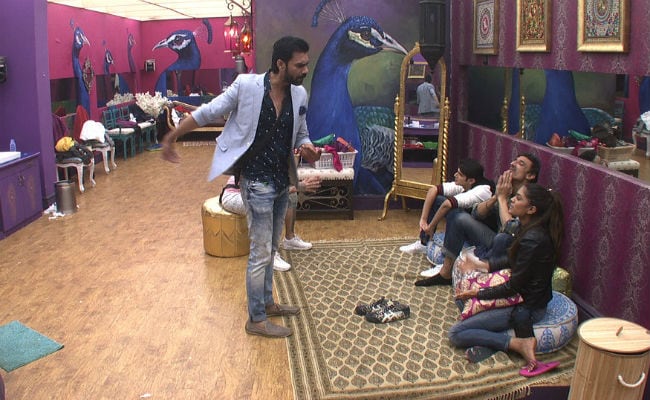 Meanwhile, another person
upset with Gaurav was Bani
. Bani demanded that Gaurav handed over all his points so that Bani is eligible for captaincy. Gaurav refused initially but after a war of words with Bani, he gave up his points and walked out on Bani.
Meanwhile, Bigg Boss drew the curtains on the task for captaincy on Wednesday night. Out of Bani, Manveer and Priyanka - Priyanka was left with the highest points and was subsequently nominated for captaincy. From the other side of the participants, one out of Nitibha, Gaurav and Lopa is to compete for captaincy. The camera panned and the housemates were seen discussing the results of the task with their respective friends. Bani appeared resolute that she will not support Gaurav in the future. Bani and Jason also shared a light moment.
In the sneak peek for tonight's episode, there was a massive fight between Gaurav and Lopamudra. Gaurav supposedly is irked with Lopamudra for nominating him as the 'Khalnayak' of the house - he instructs Lopa to enter the jail area but Lopa refuses. The contestants of
Bigg Boss 10
will also have an interactive session with the media. Interfered by Lopamudra during the press conference, Bani walks out of it and refuses to answer any more questions.