A press meet on the premises of the
Bigg Boss 10
house on Wednesday ended in high drama with
VJ Bani
, one of the contestants, storming out after being taunted by her housemate Lopamudra Raut, reports news agency PTI. Bani and Lopamudra have been hostile to each other since the reality show began airing and the tension between them has created several unpleasant situations on the show, now
in its 53rd day
.
Bigg Boss
is the Indian version of an international reality show format that requires contestants to live together in a purpose-built house. They are given 'tasks' and each week, one or two contestants are evicted. Bani, who has served as the house 'captain' on this season of
Bigg Boss
, left the press meet yesterday after being constantly interrupted by Lopamudra.
It began when Lopamudra, asked if she thought Bani is insecure about her, said she definitely is and attributed it to Bani considering her "big competition." Bani, a familiar face from the MTV show
Roadies
, dismissed Lopamudra as "too immature," unworthy of being considered competition.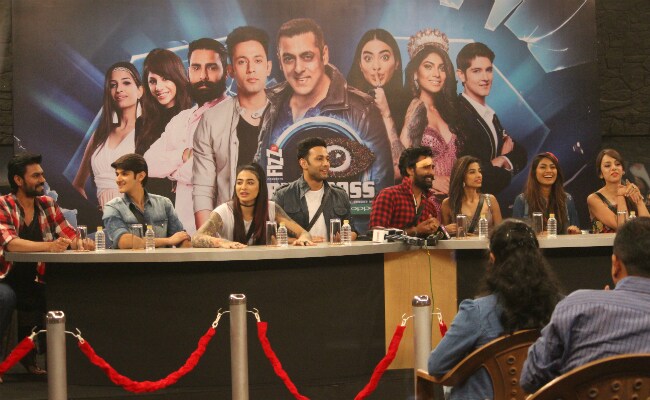 This led to a series of barbs aimed at Bani by Lopamudra, visibly provoking her. The final straw was after a reporter asked Bani if she and Lopamudra Raut would fight like
Bigg Boss 7
contestants Gauahar Khan and Tanisha Mukherjee. "It is a huge compliment that you compared me with Gauahar, because she had a big heart. I am here at
Bigg Boss
only because of her," Bani said, reports PTI.
This was the moment when Lopamudra interrupted her again, leaving Bani completely miffed. Complaining about not being allowed to speak to the media "for even two minutes," Bani walked out, choking up. She later broke down and locked herself in the bathroom in the
Bigg Boss
house.
Dramatic as it may sound, this is a fairly typical day on
Bigg Boss
.
Apart from Bani and Lopamudra Raut,
there are 12 contestants in the Bigg Boss house
at the moment. Seven of them, both Bani and Lopamudra included, are up for elimination this week.
(With inputs from PTI)