Singer-actor Ali Quli Mirza's reputation is hanging in the balance in the Bigg Boss house. Ali was not the best captain the housemates could hope for, as he relentlessly bossed around the members, who later became irritable with him.

He had not only tried to bully the housemates with his orders, but had also accused many housemates with baseless allegations: such as irking actors Sonali Raut and Praneet Bhatt by saying that they had not been doing the work allotted to them in the house. However, in tonight's episode Ali will be accused of something more serious than just counts of bullying or lying. Sonali has alleged that Ali misbehaved with her and touched her inappropriately.

She said that while she was sitting with actor Upen, Ali touched her inappropriately under the blanket on her knee. Sonali then said that she lashed out on Ali, kicked him and warned him saying that she will slap him if he repeats this again.

In his defense, Ali said that it was just a joke and that he did not have any malicious intentions. He was however punished for this behaviour by Bigg Boss.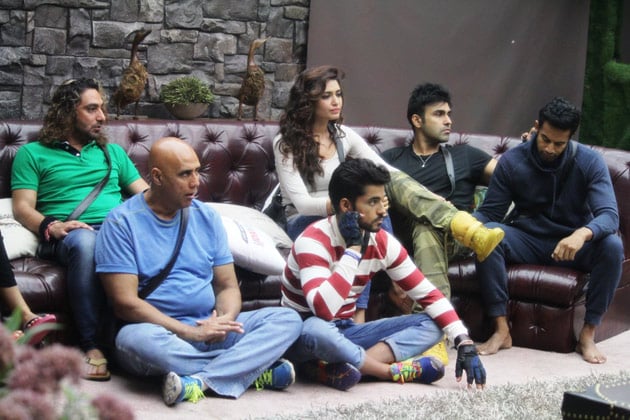 Last year model Sofia Hyat had accused actor Armaan Kohli of assaulting her during a task, and had even filed a complaint against the actor, after she was evicted from the show.

In an attempt to diffuse the tension in the house Bigg Boss is seen introducing a new task wherein a new character named Mr X is brought in to the picture. While actress Karishma Tanna and Praneet were walking in the garden area they noticed a new addition - a phone booth which starts ringing. Karishma, who picked up the phone, was asked to be on call until told otherwise by Mr X. Karishma is then given different tasks and should she fail, she will be nominated for next week's nomination directly.