Karan Johar wants his guest to spill the beans about their personal life on the show and he perfectly plays his plot. That's what happened in the episode which aired on January 8. Karan's guest were Jacqueline Fernandez, who made her
Koffee
debut and Siddharth Malhotra. Right in the beginning, Karan declared that he would ask many questions about their personal life and that's what he did. As soon as
Jacqueline and Siddharth
took a seat on the couch, he instantly asked about their relationship status. He said, "Jacqueline I know you are single, but Siddharth, you tell me whom are you dating?"
Are You Dating Alia Bhatt?
Karan asked Sidharth to open about his and Alia's relationship as rumours are abuzz about the duo dating each other. Siddharth, very diplomatically said, "Well, we have worked in many films together."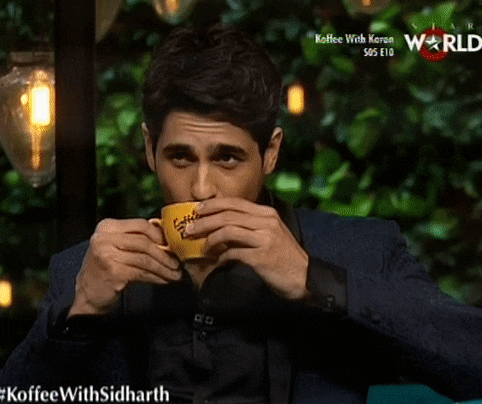 Jacqueline What Were You Doing At Siddharth's House?
Talking about the pictures that circulated while Jacqueline visited Sidharth's residence, Karan enquired, quite literally, about what was she doing there. To which, both of them said, "We were reading film's scripts."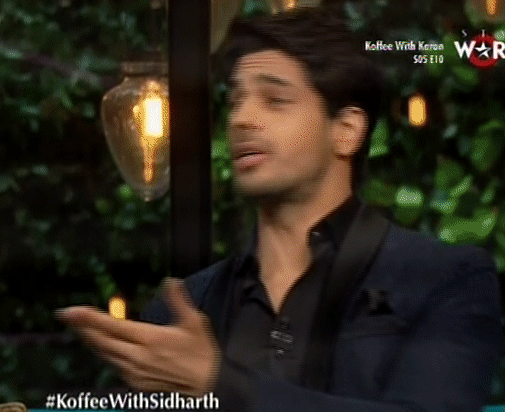 Karan: Then where were the directors?
Does Alia Get Jealous Of Jacqueline?
Sidharth said, "Why will she be jealous. Come on, Karan."
Karan The Matchmaker
Karan played a matchmaker and said, "Since both of you are single why don't you guys date each other?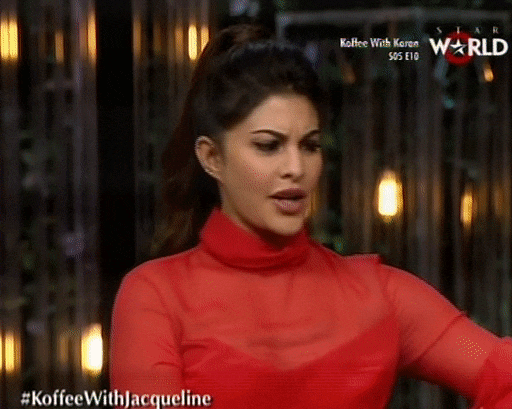 Sidharth 'Warms' Jacqueline
Just to tease Karan, Sidhart shifted near Jacqueline and held her tightly. Sarcastically commenting about their relationship, Karan said, "
Ek ladka or ek ladki kabhi dost nahi ho sakte
."
Koffee Shots With Karan
Koffee
shots with Karan was his idea of revealing Jacqueline and Sidharth's secrets. He asked question like have they ever fantasised about their co-stars, or made out on a flight, had a shower with someone or had phone sex. Lastly, Karan asked, "Have you ever kissed each other?" and Sidharth said, "Yes, in films. We are professionals."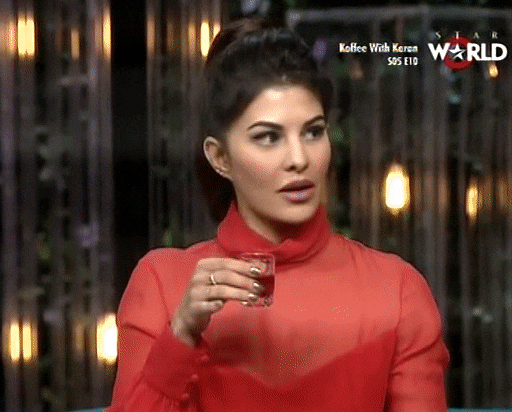 Cheers!
A Hindi Movie dialogue Jacqueline Can Never Say
Bhagwan ke liye mujhe chhor do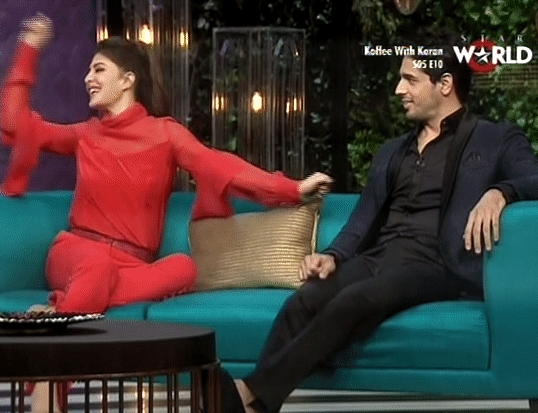 When Jacqueline And Sidharth Proposed To Each Other In The Most 'Sexy Way'
Jacqueline: "I will give you babies"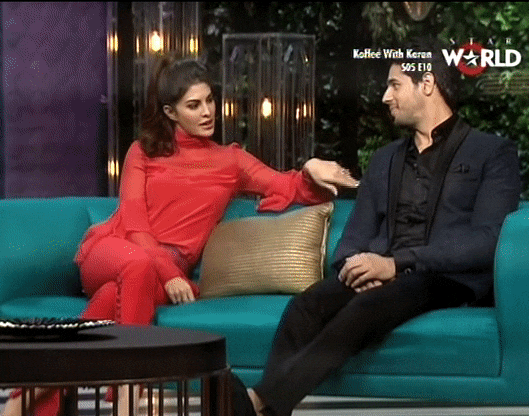 Sidharth: "Beat my booty with your
chittiyan kalaiyan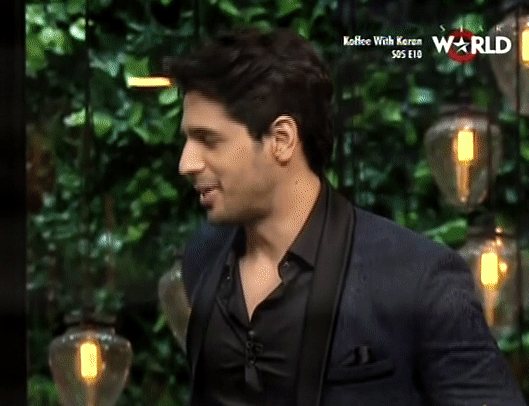 The episode was full of laughter dose and Jacqueline and Sidharth were just fabulous. The actors are all set to co-star in
Reload
.
The next episode will feature two fashionistas of Bollywood- Kareena Kapoor Khan and Sonam Kapoor. The episode will be aired on January 15.