Karan Johar opened today's episode of
Koffee With Karan 5
on an "exciting" note and welcomed the guest as the "very famous" Kapil Sharma, the stand-up comedian. As soon as Kapil took his seat on the couch, he told Karan that initially he thought Karan and the makers of the show are playing a prank. In the entire episode, Kapil Sharma spoke about his journey so far and revealed that he was never a funny guy. He said that his stint with comedy began with the youth festivals in college and it was then he realised that comedy is his forte.
Kapil Sharma was as always fabulous as ever.
Here are some highlights from the show:
My English Is Over
As soon as the interaction begun, Kapil, within no time said, "I would like to say that my English is over here."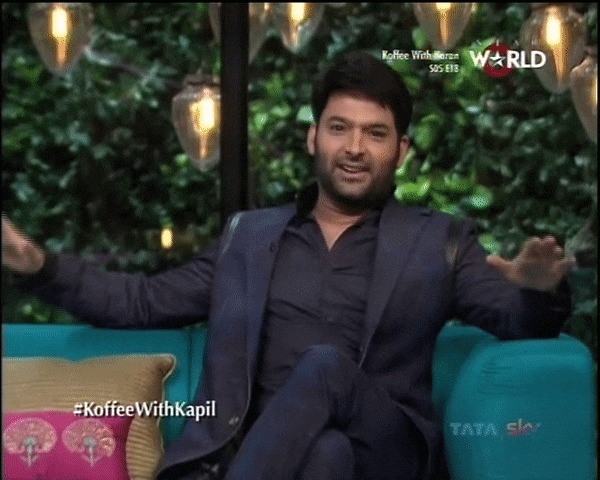 He said, "I have 700 English words in my dictionary."
Later, Karan asked him which is the biggest English word he knows, Kapil's answer was, "Apologise."
Are You Sure You Will Air The Episode
Kapil asked Karan that is he sure that the show will be aired. He told the director that at first, he thought why would he be invited on the show and clearly thought it was a "prank."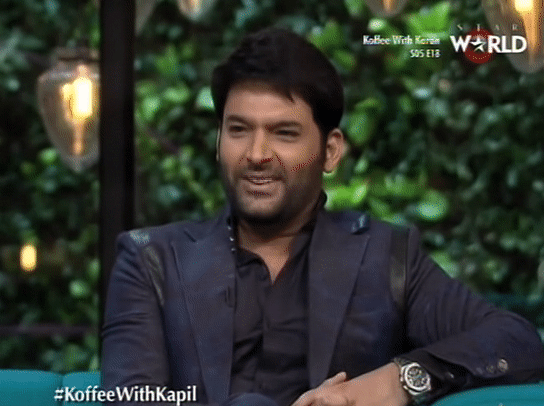 When Kapil Took English Lessons From Karan
When Karan asked Kapil how his show is doing, Kapil had a question ready. He asked Karan whether we say "It's going well" or "It's doing well."
And Karan, the
guru
was at Kapil's rescue.
Kapil Sharma's Advice To Twitterati
"Don't drink and drive, don't drink and tweet," is Kapil Sharma'a advice.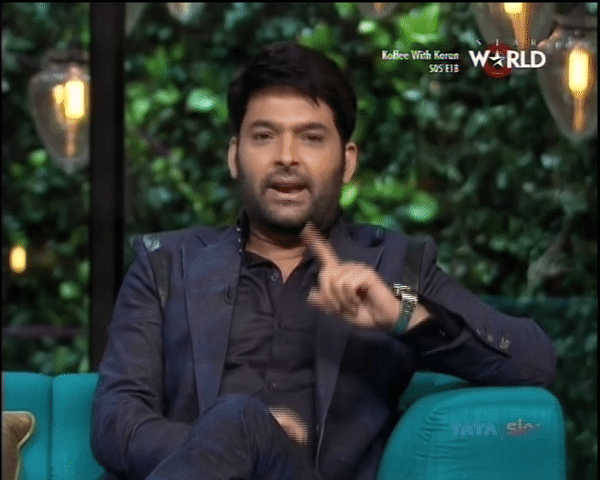 Had enough of Kapil Sharma's professional life and his show? Here's something that can interest you.
Does Kapil Sharma Have A Girlfriend?
"I have so many," said Kapil and laughter followed.
What Do You Do For Sex?
Kapil was stunned to hear this question and asked Karan, "Is it
Koffee With Karan
or "Something Else With Karan."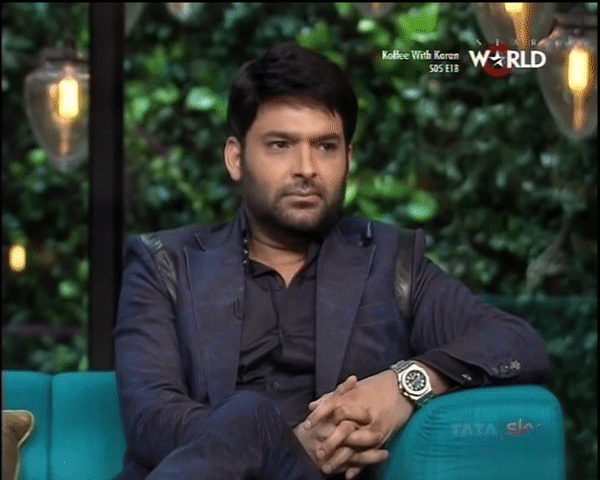 Kapil's Love Life
On love, Kapil said he has fallen in many times and it happens every year to him.
Deepika Charms Kapil Sharma
This isn't a secret anymore. Come on, Kapil. We all know that. He further added Deepika should understand how much I love her. She charms me and I love working with her.
When Amitabh Bachchan Scared Kapil Sharma
Kapil Sharma revealed that he was very scared when Amitabh Bachchan was supposed to come on the sets of his show. He said, "I couldn't sleep the entire night."
When Kapil Sharma Gatecrashed Shah Rukh Khan's Party
Oh boy, we didn't know that.
Kapil said that his cousin had once wished to see Shah Rukh Khan's house. Hence, they visited around his house. However, seeing the gate of his house open, they entered and the guards luckily recognised him and thought he was invited and allowed him to be a part of the party. He revealed that Gauri Khan also recognised him and welcomed him. He said, "Shah Rukh
bhai
was very humble and played the perfect host though I told him I wasn't invited and gatecrashed his party." He further added that he feels that he has a connection with SRK.
When will Kapil Sharma Get married?
Kapil said, "Meri maa ka bas chale toh kal hi kara de." However, he doesn't have such plans and want to work. But added that sometimes he feel he should get married.
Translations
This was the most hilarious section of the show, where Kapil Sharma was asked to translate certain dialogues of Hindi films in English. And Kapil did "exceedingly well."
Here's one example:
Karan:
Mujhe Junglee Billiyan Bahot Pasand Hain
Kapil: I love wild cats.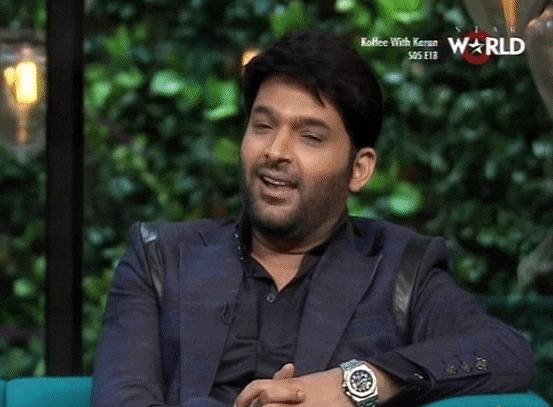 If Kapil Woke Up As Kangana Ranaut
Instantly he answered: "I will delete all email accounts," and silence followed.
It was a totally entertaining episode and a laughter-riot that gave a perfect end to Sunday. Ahead of his appearance, Kapil Sharma had tweeted about his experience and wrote:
Thanks for having me on #koffeewithkaran@karanjohar sir. It was a wonderful experience to sit on that couch.. was lil nervous but enjoyed

? KAPIL (@KapilSharmaK9) March 5, 2017
Karan Johar thanked Kapil Sharma for being totally "awesome" and expressed his wish to work with him in the future.