Karan Johar is back with his talk-show
Koffee With Karan
Season 5 Episode 3.
Alia Bhatt-Shah Rukh
Khan done. Akshay Kumar-Twinkle Khanna done. This time, Karan has Varun Dhawan and Arjun Kapoor as his guests on the show. Varun and Arjun prodded to talk about their personal relationships, dating rumours with Alia Bhatt, their love for going shirtless and a common 4 am friend. Karan Johar does it with ease and holds a straight face as well while the boys, a little apprehensive in the beginning, began by saying: "We don't want to damage any part of our careers. We want to gain some credibility on this show, so please go easy."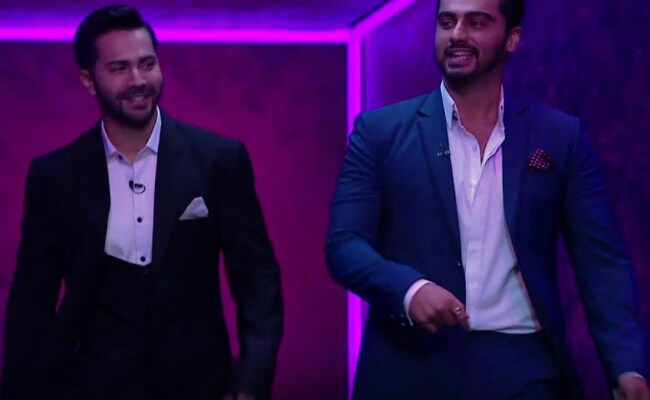 On the show
, Varun came up with revelations like he has never dated Alia but has been embroiled in more than one controversy concerning her. When asked about baring his body, he said: "I was like a nudist. When I was four or five, I only used to be in my underwear."
Arjun who has appeared on Karan's show with Ranveer Singh before, said: "This time, the pressure is on Varun." On a serious note, he added: "I do not look at Varun as a competitive opposition to me being successful. I even watched
Dishoom
in Africa as I was shooting there at that point." Arjun also handled Karan's sixers like a boss. For Example:
Karan: What do you do for sex?
Arjun: Have it.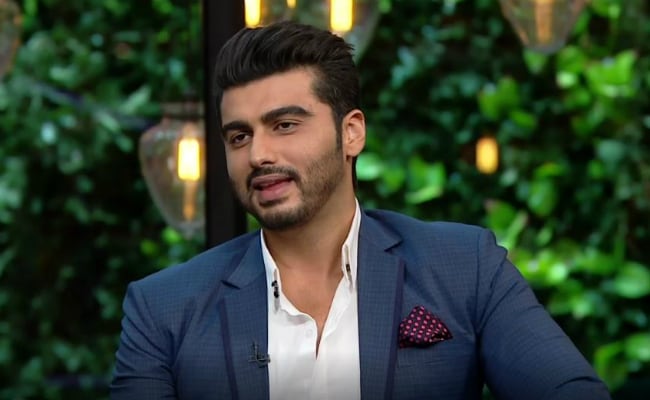 Arjun also shared stories from the time he was attending Barry John's acting classes with Varun, who tricked him into acting in a short film made with a budget of Rs 5 thousand. But what do you know, the film earned them a standing ovation at their acting class. Varun and Arjun also shared moments playing dog-master,
naryal paani wala
-customer and more.
Both Varun and Arjun put up a stiff competition at the
'career destroying' rapid-fire round
but it was Arjun who took the hamper home. Varun made up for it by winning in the buzzer round and treated the nicely-wrapped prize as his "new friend".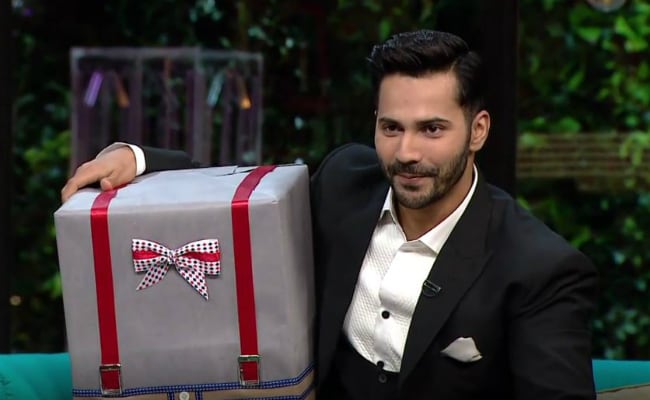 The curtains were drawn on Varun and Arjun's
koffee
session with a personalised sign-off from Varun himself. Varun, who earlier claimed his relationship status to be single, said: "I was a little diplomatic because things get messy in the media. Someone has kept me very, very happy in my personal life for a very long time"
Koffee With Karan
Season 5 Episode 3 aired on Sunday evening. Varun Dhawan has been on Karan's guest list, sharing the couch with Sidharth Malhotra and Alia in Season 4. Arjun Kapoor's episode with
Ranveer Singh
was also part of the same season.