Who would have thought that what started as any other sitcom would run for almost 10 years, and leave a legacy of fans and patrons who would never be able to get over the laughs and jokes that they lapped up every new season.
Cult American TV show F.R.I.E.N.D.S celebrated 20 years on September 22, and we take you through a time-travel journey.
Here's what the F.R.I.E.N.D.S - comprising Jennifer Aniston as Rachel, Courtney Cox as Monica, David Schwimmer as Ross, Lisa Kudrow as Phoebe, Matt LeBlanc as Joey and Matthew Perry as Chandler - looked like when they series began, and how they changed over the years.
While none ended up looking drastically different, most of them seemed to have given their hair and costumes some serious thought, thank God for small mercies.
Rachel
Move over puffy hair and frivolous clothes, the Rachel you see 10 years later was much sleeker. The famous 'Rachel' hairstyle of the first two seasons was replaced by straight hair, accompanied by a very casual chic look: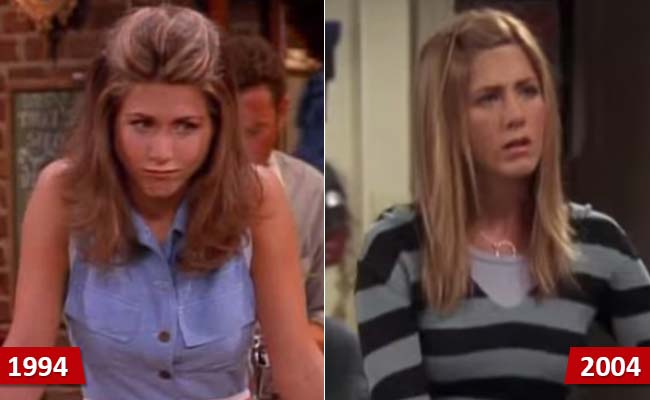 Ross
Except for his loopy moments, such as getting a bit carried away while acquiring a tan, Ross looked so much more fetching by the end of the series. Initially, he just looked like a baggy-clothes-wearing sulky geek: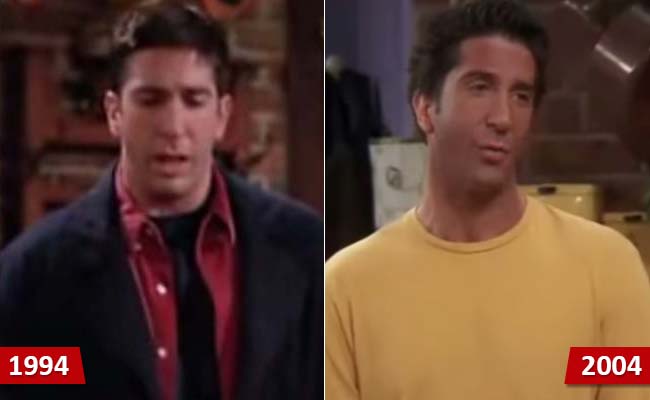 Chandler
Perhaps the only character that started out thin, bloated up and got fit again, Chandler's appearance has been the most unpredictable throughout the series. But the upshot is, he never once looked shabby. It only got better.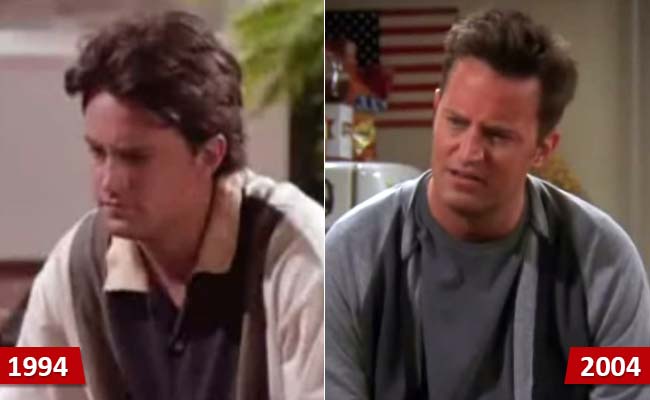 Monica
Pehaps the only one who didn't take to age very gracefully. While in most episodes, Monica looked balanced, there were moments where it seemed like she was trying too hard. But nonetheless, Monica never really disappointed the audience by being overtly self-indulgent.
Phoebe
The resident goof, Phoebe started out as a boho-hobo sprightly young/middle aged thing. But came around to dressing her age eventually, looking attractive as always.
And finally... Joey
Nobody compares to Joey. He was ridiculously attractive then, he was ridiculously (or perhaps acceptably) attractive right till the end. We love Joey. He made being dumb look really really good!