India has never seen a film as big as
Baahubali 2
.
Filmed simultaneously in Tamil and Telugu,
Baahubali
was a gargantuan effort, an ambitious epic fantasy actioner directed by the
visually inventive SS Rajamouli
. Split across two films jointly budgeted at 2.5 billion rupees, the enormous nationwide success of the first film meant the budget for the second film was amplified, reportedly to nearly twice that of the first. The first film, titled
Baahubali: The Beginning
, ended on a highly dramatic cliffhanger, and all is expected to be unravelled when
Baahubali: The Conclusion
releases tomorrow.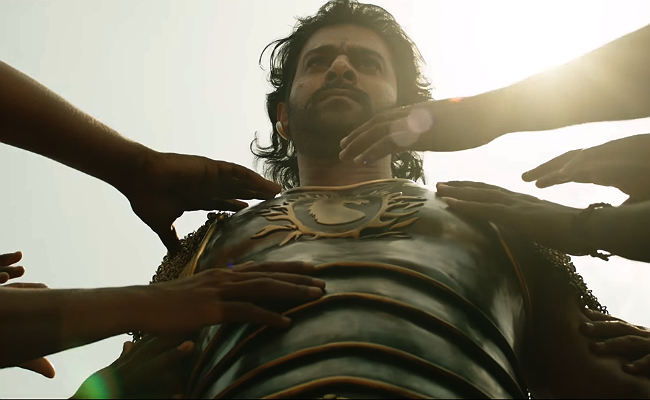 It is massive sword and sandal stuff, all volume and brawn and battles and high-strung histrionics, and, despite the overt Amar Chitra Katha influence visible in the storytelling, has to be commended for creating its own loud, larger-than-life mythology.
It is also a film Marvel would sneeze at.
This would partly be because of the title: only the second film in what could unquestionably be turned into an endless franchise has prematurely been titled
The Conclusion
. More importantly, it would also be considering the budget: a budget we in India, with the most overstuffed movie industry in the world, are tom-tomming as gigantic. (This is precisely why I used billions to refer to rupee amounts, simply because -
as Justin Timberlake said in The Social Network
- it sounds cool.)
The Butler
, a movie about a long-serving White House member of staff, was made for thirty million dollars - which is, I estimate, just about what it cost to make the second
Baahubali
, give or take a dozen crores. For perspective, the recent - and horrible - epic fantasy
Gods Of Egypt
cost exactly five times as much - and that is the scale
Baahubali
is battling against.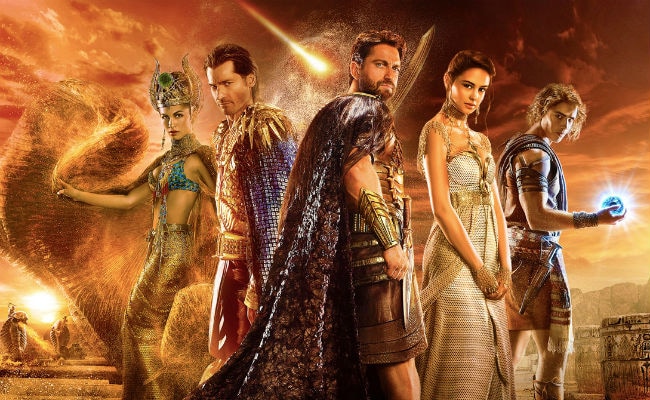 This is an unfair comparison, naturally. It is far cheaper to make - and to watch - films in India. We do not come close to matching the unreal (and frequently excessive sizes) of Hollywood behemoths, and seem to be doing just fine upscaling at our own pace, with our films visibly glossier and more slickly produced than ever before. Why in the world should we be expected to match their size?
Except we do indeed match, and even exceed, their numbers in one specific department.
On the
2016 Forbes list
of the highest paid actors in the world, Shah Rukh Khan comes in at number 10, singlehandedly making more money last year ($33 million) than
Baahubali
's budget. Now Khan is a highly savvy producer and promoter of multiple brands, diversifying into sports and many, many endorsements, and perhaps we shouldn't be surprised that he makes the cut. But he isn't an anomaly: Akshay Kumar is at No 12 (tied with Brad Pitt at $31.5 million), ahead of Salman Khan at No 16, Amitabh Bachchan at No 20 and Deepika Padukone at Number 30. This is all rather huge.
It is even, undoubtedly, impressive - particularly the fact that Padukone, notoriously paid much less than her male counterparts, has cracked the list. However, having our brightest stars rub shoulders with the biggest in the world, at the same time that our most expensive films are made on budgets at par with independent American films, is frightening. It shows the extent to which our movie industry is tilted in favour of the stars.
Many years ago I spoke to a Warner Bros executive who was appalled by the way we make movies in India. His point - which is impossible to ignore - is that they give out $20 million paycheques to actors when making $160-$200 million movies. "You guys give Aamir Khan Rs 65 crore when the film's budget is Rs 85 crore!"
He might as well have dropped a microphone right after. Our movie industry truly is as oddly proportioned - absurdly top-heavy - as a real-life Barbie doll. No wonder we're falling over.
This is one of the reasons many large Indian studios are having to down their shutters or completely revamp their methods. The star-system in India has become entirely all-consuming, with all actors producing their own films and getting paid a whopping backend of the profits, leaving little for anyone else. This cannot be seen as a sustainable working model, and while I applaud a Khan making more money than a Clooney, it must be noted that George Clooney immediately slashes his rates to act in and to produce smaller films he believes in. Every paycheque doesn't fly to superhero heights. (In painfully sharp contrast, Shah Rukh Khan
made more money in 2016
than the overall budgets of both his 2016 releases put together.)
The stars can't be blamed. The film industry, by handing over pretty much every key to the kingdom, has given a few stars free rein to charge whatever they want regardless of the size of the films themselves. What to do about this is the subject of a larger debate and more exhaustive discussion, but contemplate we must. By fattening our fish we only make our pond look smaller. The next
Baahubali
deserves a bigger splash.
(Raja Sen is a film critic, columnist and screenwriter. He is currently working on a children's book.)
Disclaimer: The opinions expressed within this article are the personal opinions of the author. The facts and opinions appearing in the article do not reflect the views of NDTV and NDTV does not assume any responsibility or liability for the same.