The real tragedy of
Vinod Khanna's professional life
was that he rarely got a chance to showcase his talent as the lead. His most popular appearances were as the supporting man, initially to Rajesh Khanna (
Aan Milo Sajna
1971,
Sacha Jhootha
1971) and later, Amitabh Bachchan (
Hera Pheri
1977,
Khoon Pasina
1978,
Amar Akbar Anthony
1978,
Parvarish
1978,
Muqaddar Ka Sikandar
1978). That people remember him in these films with larger-than-life roles for Amitabh Bachchan is credit to Vinod Khanna's understated, convincing portrayals as the upright brother/indebted friend driven by his conscience to help the rebel/avenger wrathful hero.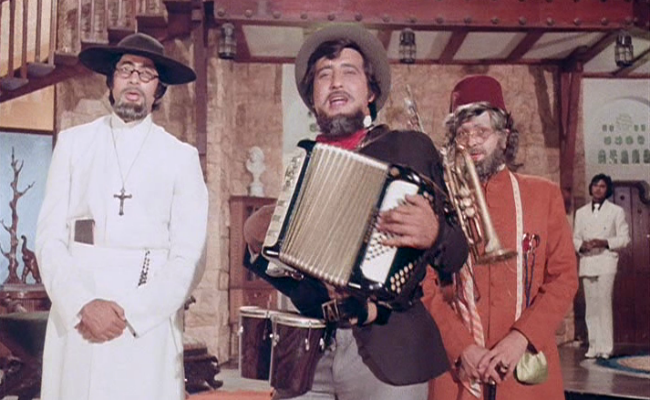 Then there are his performances as the main lead. Like the one in
Mere Apne
, a film written by Gulzar which was also his directorial debut on the rampant unemployment among the youth (as the popular song from the film says:
Haal Chaal Theek Thak hain, Kaam nahi hain, varna yahan aap ki dua se sab theek thak hain
). So it is Gulzar who presented Vinod Khanna as the angry but sensitive hero. This partnership also resulted in the thought-provoking
Achanak
in 1973. Written by Khwaja Ahmed Abbas and considered by some to be losely based on the Nanavati murder case (Abbas was a columnist with The Blitz, the tabloid that serialised the famous trial),
Achanak
is the story of an army major who is remorseful about all his war killings but kills his friend and wife in cold blood after discovering their relationship. The climax scene of this film where police dogs chase the bare-foot Vinod Khanna is one for cinema studies. Though Vinod Khanna had acquired the image of a handsome macho villian in earlier hit films like
Mera Gaon Mera Desh
, Gulzar reinvented him in
Achanak
. Interestingly,
Achanak
was presented by Hrishikesh Mukherjee, the director credited with giving angry man Amitabh Bachchan some of his most memorable roles. Gulzar was Vinod Khanna's Hrishikesh Mukherjee.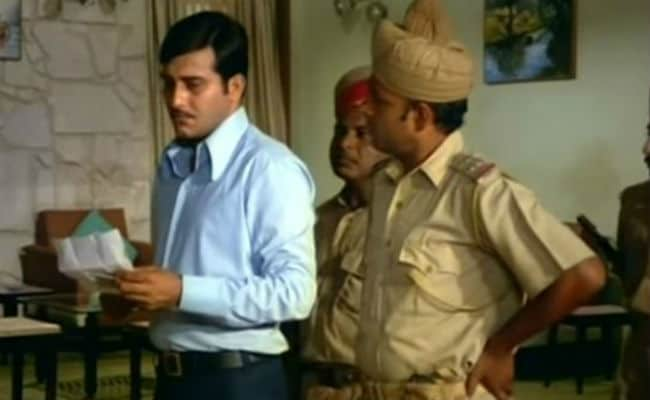 In the late 70s, Vinod Khanna acted in many Bachchan starrers, but managed some worthy solo performances as well.
Imtihaan
,
Lahu Ke Do Rang
,
Kudrat
,
Qurbani
, Rajput are a few I remember watching as a child. And then he took off for his spiritual journey with Osho Rajneesh. The Sexy Sanyasi, as Stardust used to call him in those years, quite regularly featured in the filmi rags in his white/maroon robes, doing odd jobs at the Oregon commune.
There were stories of him abandoning his wife Geetanjali (who became a Christian Science follower) and his sons Akshaye and Rahul. When he returned in 1987, Anil Kapoor and Jackie Shroff were already on the scene and Amitabh Bachchan had started playing mature avenging roles in
Shahenshah
,
Agneepath
.
But I remember watching Vinod Khanna with a very young Madhuri Dixit in
Dayavan
(1989) - Hindi remake of Mani Ratnam's
Nayakan
(1987), the story of underworld don Varadrajan Mudaliar. His chemistry with Madhuri Dixit in the song
Aaj Phir Tum Pe Pyaar Aaya Hai
, including bathing scenes and a shirtless Vinod Khanna, was incredible. He was also very hot and sexy in Aruna Raje's indie
Rihaee
(1988) as a promiscuous migrant worker. The cast included major talent Naseeruddin Shah, Hema Malini, Neena Gupta, but Vinod Khanna held his own. In
Chandni
, he was reunited with two former co-stars - Rishi Kapoor and Sridevi.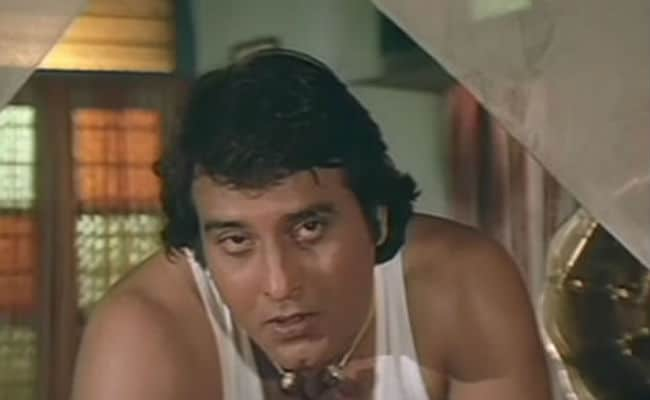 He co-starred with Dimple Kapadia a lot in these years - she was also making a comeback - but the one to remember was Gulzar's
Lekin
(1991). With a plot dealing with spirits and ghosts, the film is best remembered for its haunting music by Hridyanath Mangeshkar (remember
Yaara Seeli Seeli
?).
It is as Dimple's
khadoos
(curmudgeonly) husband and Salman Khan's father in
Dabangg
that I remember watching Vinod Khanna last on the big screen. Apparently, Vinod Khanna joked with Salman Khan about having six packs even before Salman was born...sadly that kind of stardom eluded Khanna.
It was heartbreaking when
hospital pictures of a frail and sick Vinod Khanna
started going viral... that's not how we'd like to remember one Bollywood's most suave and handsome heroes.
(Sonal Joshi is a consultant with NDTV 24x7)
Disclaimer: The opinions expressed within this article are the personal opinions of the author. The facts and opinions appearing in the article do not reflect the views of NDTV and NDTV does not assume any responsibility or liability for the same.